Legendary comic book creator Roger Stern is returning to Marvel for a one-shot comic with artist Ron Lim taking place during Stern's decade-long Avengers run from the 1980s. Called Avengers: Loki Unleashed! #1, it's the latest in a series of one-shots celebrating Marvel's 80th-anniversary by having creators return to their most memorable characters to write new stories.
Of course, one might be tempted to wonder how much Marvel really respects creators who helped build their universe, like Stern, or Chris Claremont, for example, when they only trot them out for one-shots like this rather than actually use their talents to create comics on a regular basis. But lofty questions like that are outside of the scope of this press release, we suppose. Besides, it's not like Marvel publishes 118 new comics in a single month or anything, so there just aren't that many slots open for the industry's legends to take up… oh, wait, they did publish exactly 118 comics in May. Hmmm. Well, beats the @#$% out of us then.
Anyway, check out the press release below. Avengers: Loki Unleashed! #1 hits stores in September, with a cover by Patch Zircher.
Legends Roger Stern & Ron Lim Unite for AVENGERS: LOKI UNLEASHED! #1
The new one-shot debuts this September!

New York, NY—June 12, 2019—This September, two titanic comic creators team up for a one-shot epic that pays tribute to a legendary Avengers run! Classic AVENGERS writer Roger Stern pens an all-new adventure set during his time on the series – with INFINITY WAR'S Ron Lim providing the art!

The Siege of Avengers Mansion is over, and the Avengers are battered and in disarray. It's the worst time of all for Loki to discover a new source of mystic energies – one that connects to another classic villain and that will have dire consequences for all of reality unless those Avengers who remain standing are able to intercede!

Don't miss this 80th Anniversary Special, coming to comic shops this September!

For more information on AVENGERS: LOKI UNLEASHED! #1 please visit Marvel.com.

AVENGERS: LOKI UNLEASHED! #1
Written by ROGER STERN
Art by RON LIM
Cover by PATCH ZIRCHER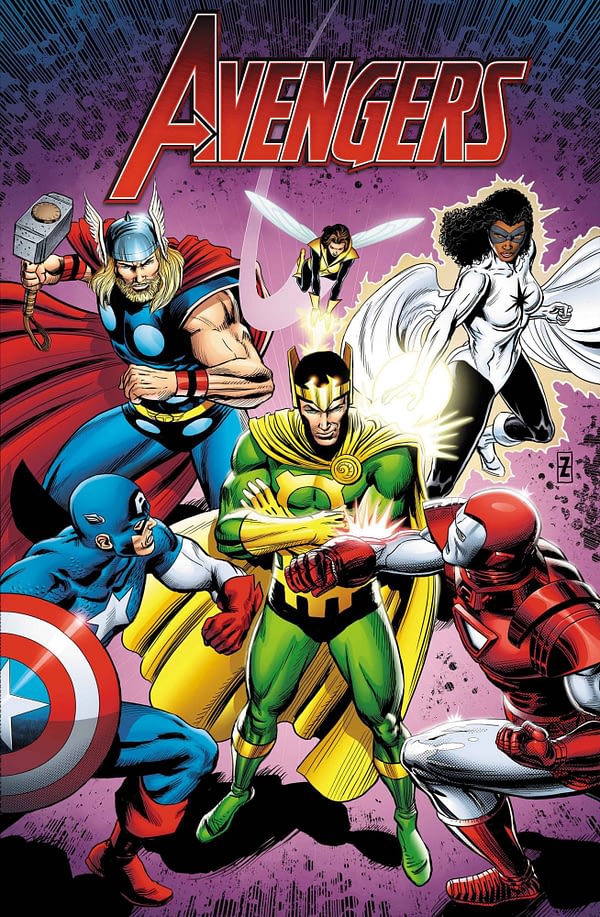 Enjoyed this article? Share it!