Marvel Comics Presents gets to its 1980s chapter in Marvel Comics Presents #5, continuing the tale of Wolverine defending the world against demons alongside a woman he met as a young child and later slept with, possibly as part of a plot to birth a secret love child. But as horrifying as that sounds, this version of Wolverine is of course infinitely preferable to the modern Mary Sue version, the Wolverine who is constantly lecturing better heroes like Cyclops on morality, guest starring in every title, taking multiple mini-series just to come back from the dead, and having a healing power that can survive a nuclear bomb.
Marvel Comics Presents #5 illustrates this nicely with a trip back through time looking at Wolverine throughout the early 80s in some classic X-Men moments (oh yeah, he didn't even have his own ongoing series back then!). Observe the preview…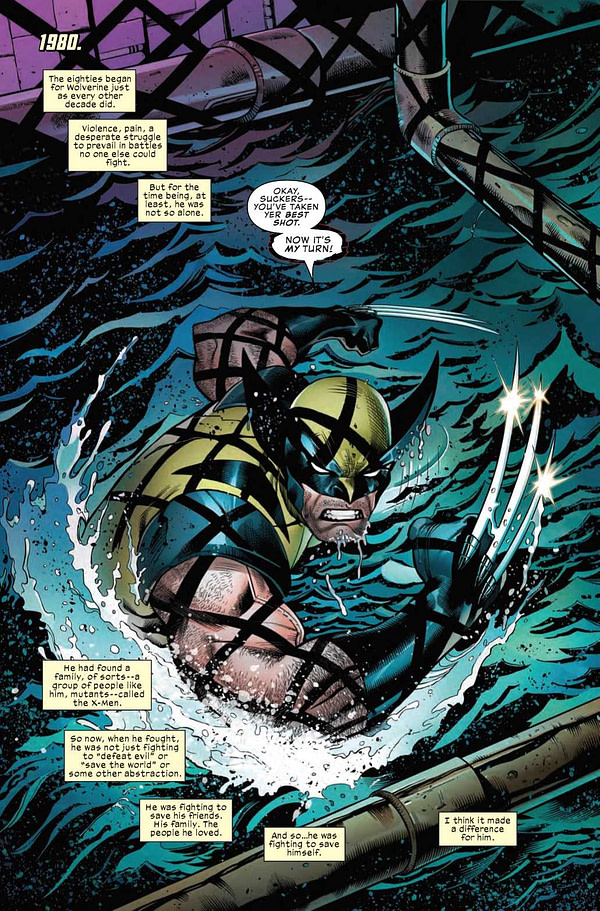 As it turns out, Wolverine had other things on his mind during all of these events…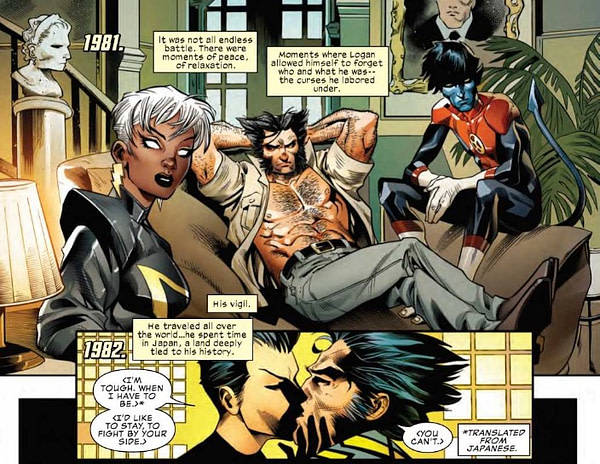 In particular, where is the truth? And where is Wolverine's child girlfriend, who was kidnapped by the Truth last issue?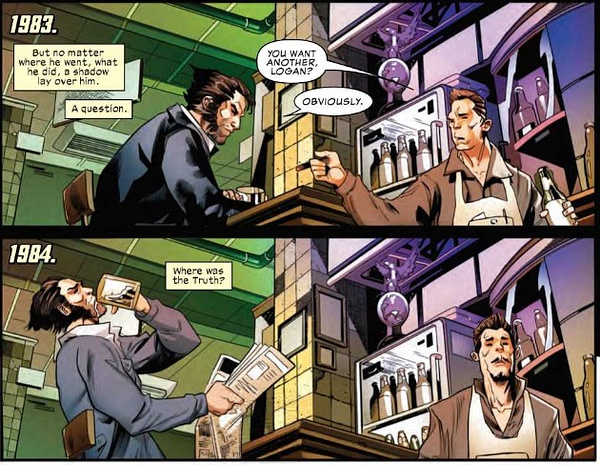 How did Wolverine manage to save the entire world from destruction every decade without the rest of the X-Men knowing about it? He was kinda busy with all their adventures back then, after all.
We'll learn more when Marvel Comics Presents #5 hits stores on Wednesday. Until then, enjoy the full preview below.
Marvel Comics Presents #5
(W) Charles Soule, Chris Claremont, More (A) Paulo Siqueira, Luke Ross, More (CA) Arthur Adams
Welcome to the 1980s, Marvel style! First, Wolverine's Vigil goes into its fifth decade but doesn't go the way he planned. Then, join Nightcrawler mid-Cross-Time Caper at the fall of the Berlin Wall! Finally, a pivotal Venom tale by fan-favorite creators Leah Williams and Guillermo Sanna!
Rated T+
In Shops: May 22, 2019
SRP: $4.99