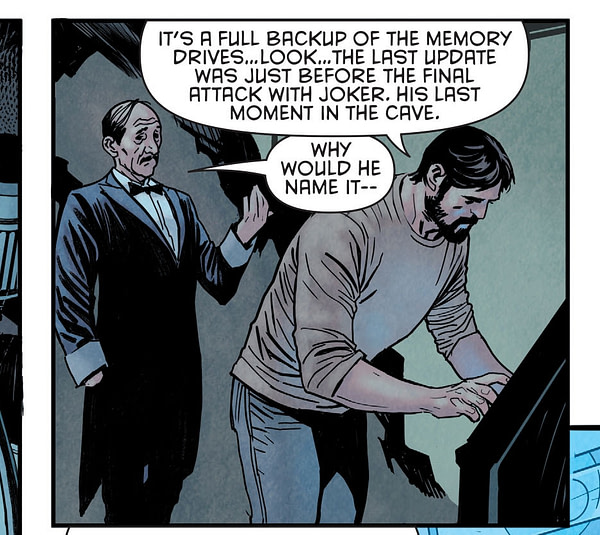 A mad scientist, an evil bad guy, and old psychopath, a mad scientist teaming up with turtles, a psychopath teaming up with a narcissist, welcome to the big books from last week! And Batman takes the top, beating out Star Wars, Wolverine, Deadpool and Turtles!
This is the Top Ten Bleeding Cool Bestseller List, as compiled by a number of comic stores from their sales on Wednesday and Thursday. It measures what are known as the "Wednesday Warriors", those who can't wait to the weekend to get this week's comics. We salute you, and the keenness you bring to your passion.
1. Batman #49
2. Darth Vader #16
3. Old Man Logan #2
4. Batman/TMNT #3
5. Spider-Man/Deadpool #2
6. All New All Different Avengers #5
7. Deadpool #7
8. All New X-Men #4
9. Batman/Robin Eternal #19
10. Batman/Superman #29
Thanks to the following retailers
Who had this to say – and if yiu'd like to join them, e-mail me here at richjohnston@gmail.com
Take Batman out of the equation and DC isn't even our second place publisher any more. Even customers who love The Flash on television are dropping The Flash in comics because it's all story churn–nothing ever happens!

Silver Age Marvels are picking up in sales velocity–key issues in particular!

With no Walking Dead, Saga, or Southern Bastards hitting this week it was easy for the big two to dominate ourlist. Batman just sold above Vader to take the top spot. Perhaps it's because Mr. Wayne is returning to the cowl? Also interesting to see that Deadpool's two book out this week sold in the mid to lower of the Top Ten. Hopefully that will change after the movie is released.

Deadpool back issues are on the move, and Power Rangers is starting to make waves due to Boom's upcoming new series. Expect to see a lot of interest in special store exclusives for that one!

And where were the Harley fans? Neither the Arkham Knight special nor Little Black Book sold all that well for us. Perhaps having Little Black Book go bi-monthly was a mistake?
I'm certain that our Old Man Logan numbers would be much better, but 100% of our #1s came completely unsellable from Diamond. And there were no replacements available????

Oh…so close.Batman squeaked by with the win, but only by two copies. Deadpool was still a great mover with triple digits this week. The rest of the books did well but those were the two that fought the hardest to be king of the mountain.

Deadpool was obviously the big mover on the back-issue market with a pretty good run with Justice League for a couple of days.

Odd week. The top sellers over all sold really well and the lesser selling titles just died like Black Knight, Red Wolf, Spider-man 2099, and Ultimates. People had sticker shock with the 9.99 price tag for Deadpool. Batman 49 blew out the door and sold out. Reordered it. Thankfully there were more copies available to order. Darth Vader blew out the door also on Wednesday but there were none available for reorder even though it was only Wednesday. Batman and the Teenage Mutant Ninja Turtles are still red hot. There didn't seem to be any middle ground this week though. People either really wanted the hot titles while other readers decided to drop lower selling titles and middle selling titles.

Interestingly enough, our #10 best selling book was the #1 book for gross $$$ since Marvel saw fit to celebrate hitting issue #7 of DEADPOOL with a $9.99 cover price.

Books that I assume we have tons of (see the 1990s) always surprise me when I check the backstock and find we have next to nothing.

Even dog titles like Silver Sable or Nightstalkers. I get in the habit of tossing them in to the 50 cent bin so often that we eventually end up with nothing in the regular back stock for collectors that don't want to spend 8 hours digging through junk books to save $2 bucks.