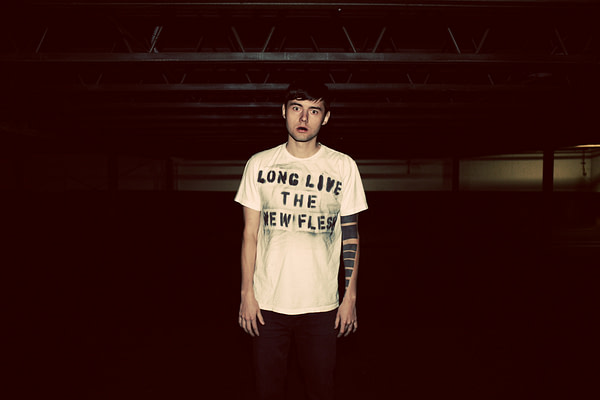 We did this to Al Ewing. So I guess now it's Ales Kot's turn.
The word is out — I am co-writing @Marvel 's "Secret Avengers" with @nickspencer , starting with #12 in December: http://t.co/ylG3kPSt65

— Ales Kot (@ales_kot) September 12, 2013
Congratulations Ales! But is this the same Ales who also tweeted;
Marvel Comics supports SOPA. Effective immediately, I've stopped buying all Marvel comics. This, of course, isn't a light-hearted decision.

— Ales Kot (@ales_kot) December 29, 2011
Used to read Spider-Man since I was four. Well, no more. Marvel supports #SOPA .

— Ales Kot (@ales_kot) December 29, 2011
I'll gladly reverse my decision as soon as Marvel stops supporting #SOPA .

— Ales Kot (@ales_kot) December 29, 2011
Yes, yes he did. And he wrote this open letter;
Open Letter To Marvel Comics Regarding SOPA, And A Call To Fans And Creators

"Creators – if we won't stand up and say "This is wrong.", we might, sooner or later, become collateral damage. SOPA is designed to exchange freedom of every US citizen for profit – to use comics terminology, it's not quite the Anti-Life equation, but it's definitely one of its chief elements.

You have the power to change things, or at least create a future that won't be shadowed by a recollection of doing "wrong things for the right reason" – the bane of human decency. Supporting SOPA is ethically wrong and it can significantly damage your — and your children's – lives.

This is why I, effective immediately, stop buying all Marvel products.
Remember SOPA? The attempted Stop Online Piracy Act that Marvel actively supported. So do we. Possibly Ales Kot may have forgotten, when that Marvel cheque dropped on his doormat.
Still, it made for some good promotion at the time. And, I suppose, writing for Marvel Comics isn't technically buying Marvel products. You never know, he may even get some comps…
UPDATE: He's just tweeted;
@louobedlam: I reverted my decision the moment SOPA died, actually.

— Ales Kot (@ales_kot) September 12, 2013
@louobedlam: It was a case of evolving and realizing that there are different ways of creating positive change. Focusing more on what I do..

— Ales Kot (@ales_kot) September 12, 2013
@louobedlam: ..and less on what others do, for starters, helped me figure some things out.

— Ales Kot (@ales_kot) September 12, 2013
There you go… but, you know, SOPA may have died, but Marvel still support it…
But either way, congratulations Ales! We also look forward to reading Zero #1 from Image next week…