We spend a lot of time here at Bleeding Cool talking about the effects of Marvel's nonstop super-mega-crossover events and number one issue reboots on readers. But what about the people most affected: the denizens of the Marvel Universe itself?! That's what we get into in this preview of Guardians of the Galaxy #1, by Al Ewing and Juann Cabal.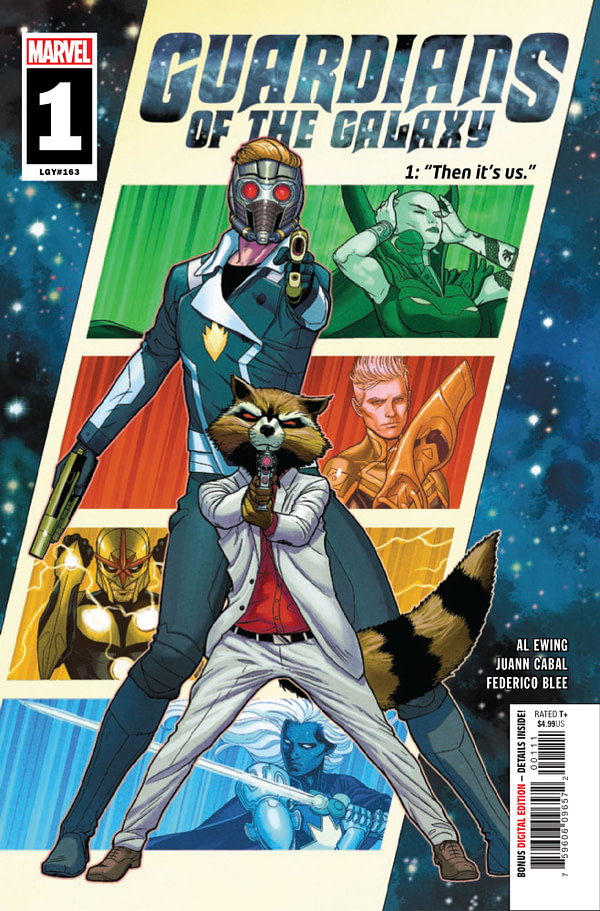 Have you ever thought about how difficult it must be to live in a universe that is constantly being shaken to its foundations, leaving nothing the same again?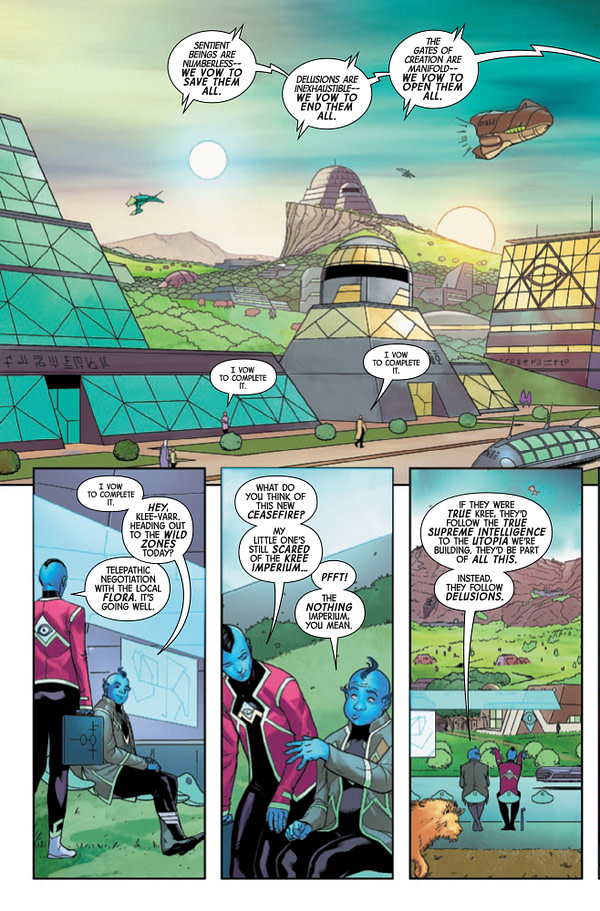 For regular folk, it must be both frightening and exhausting.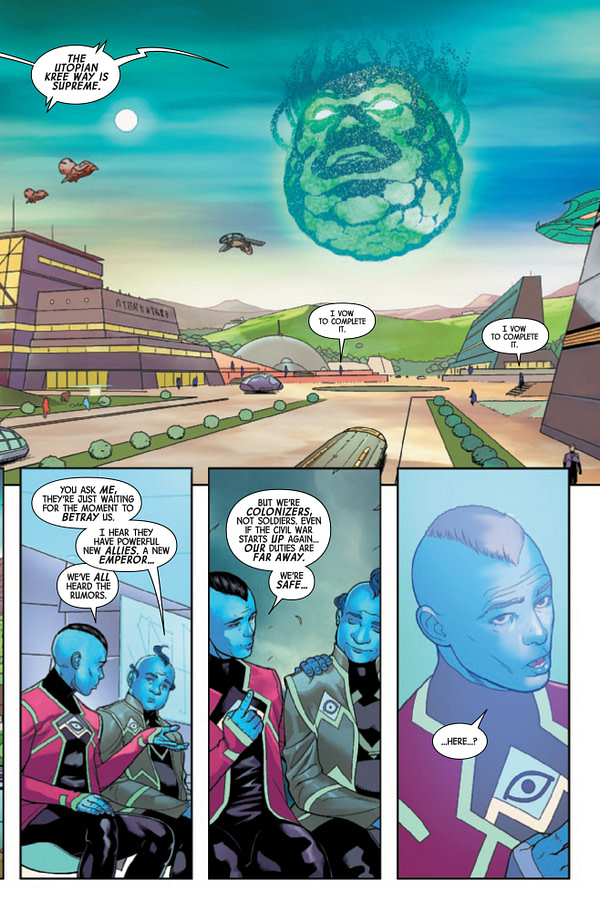 But they don't even have a chance to dwell on that fact, because as soon as things have settled down… the universe is in peril again!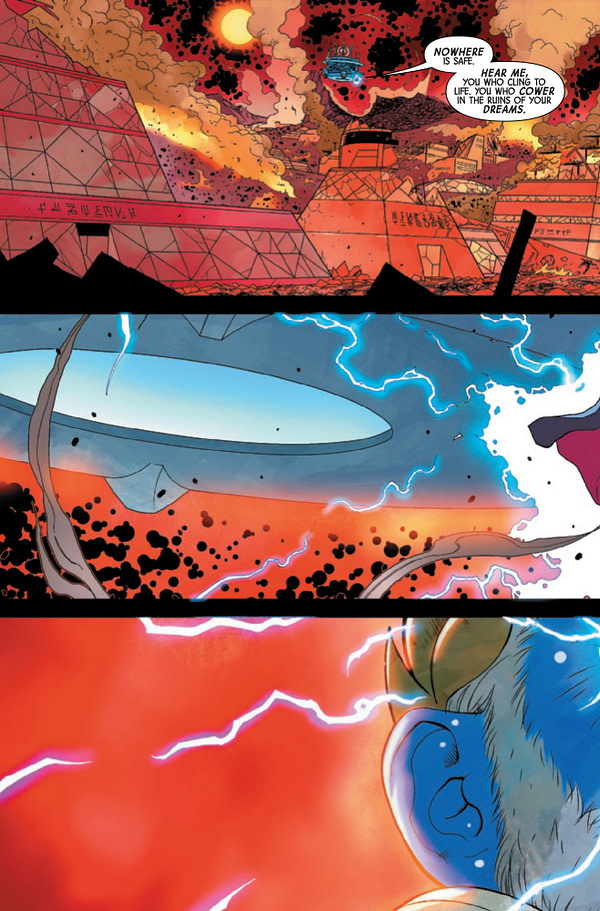 The fact is, there's nowhere in the Marvel Universe safe from super-mega-crossover events and their devastating effects.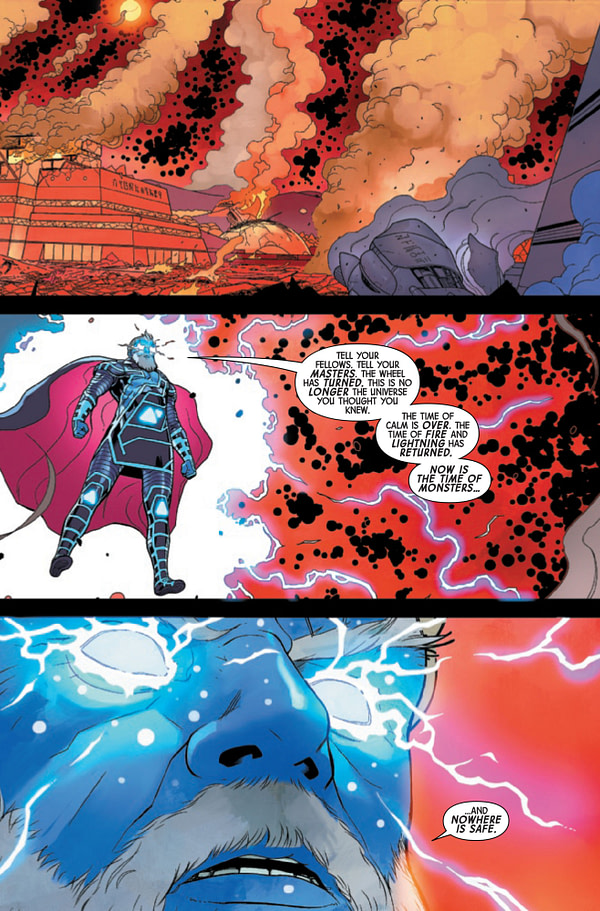 The same is true for heroes, of course.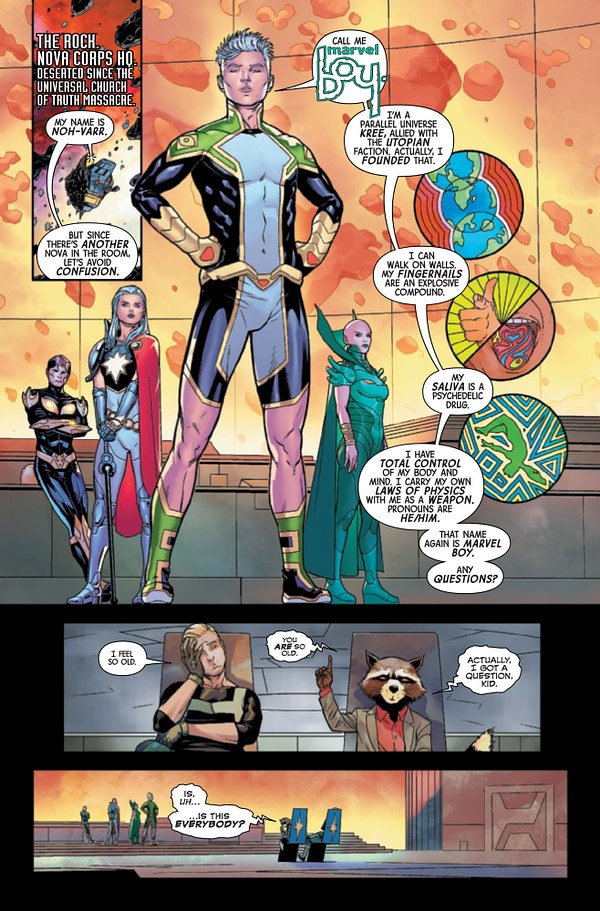 Richard Rider is definitely feeling it.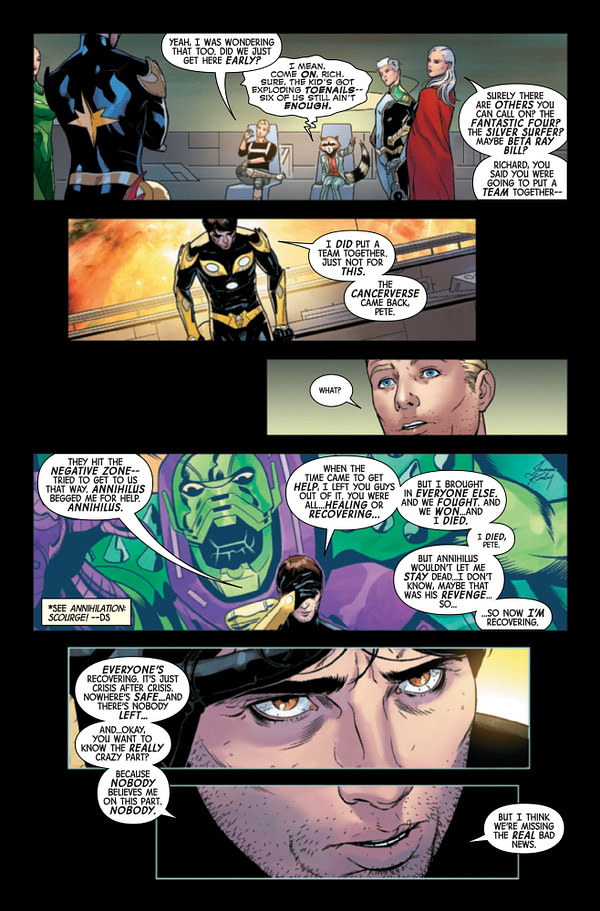 But there's no rest for the weary, because another super-mega-crossover event or three are brewing on the horizon.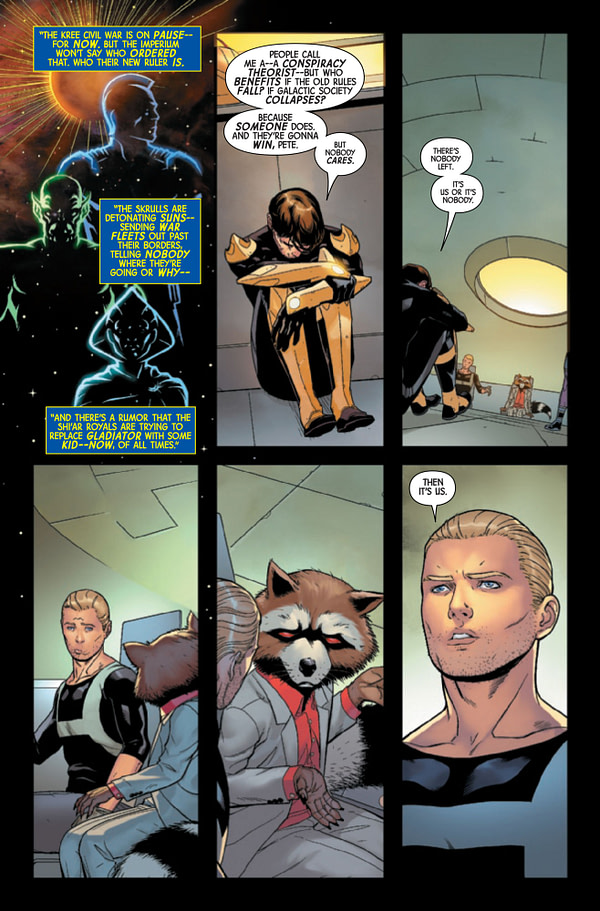 Follow these tired heroes when Guardians of the Galaxy #1 hits stores on Wednesday.
GUARDIANS OF THE GALAXY #1
NOV190742
(W) Al Ewing (A/CA) Juan Cabal
Once, they were a team of misfits. Now they're a family, and they've earned their peace. But the universe is not a peaceful place — and it's only getting worse. The Great Empires are in turmoil. The rule of law is dead. And amidst the chaos, the Gods of Olympus have returned — harbingers of a new age of war, reborn to burn their mark on the stars themselves. Someone has to guard the galaxy – but who will accept the mission? And will they survive it? Al Ewing (IMMORTAL HULK) and Juann Cabal (FRIENDLY NEIGHBORHOOD SPIDER-MAN) bring you in on the ground floor of a whole Marvel Universe of action and suspense!
Rated T+
In Shops: Jan 22, 2020
SRP: $4.99