Savage Sword of Conan #12 is in stores from Marvel Comics next week, by Frank Tieri and Andrea Di Vito, and the preview below provides shocking insight into Conan's manners and respect toward workers in the Hyperborean service economy.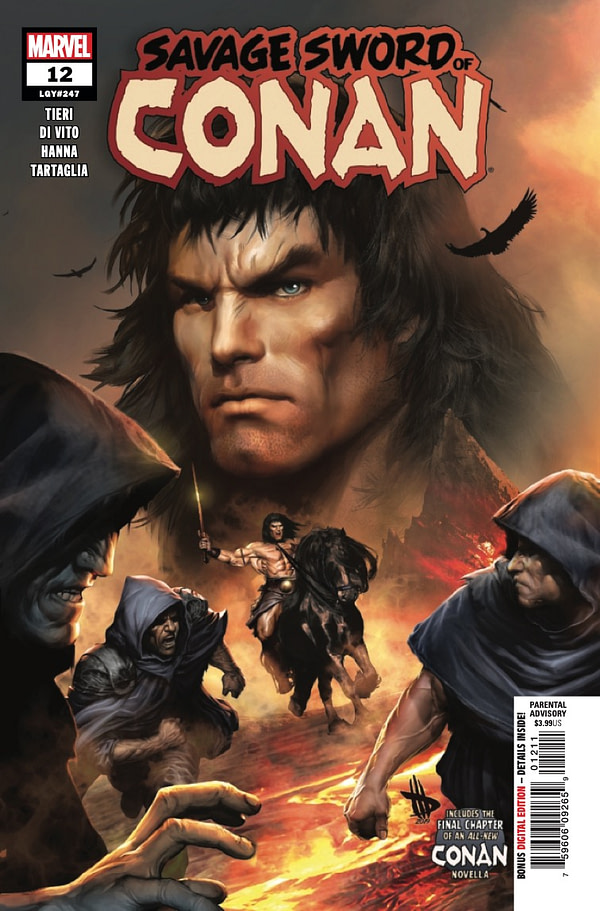 This story starts like many other Conan stories…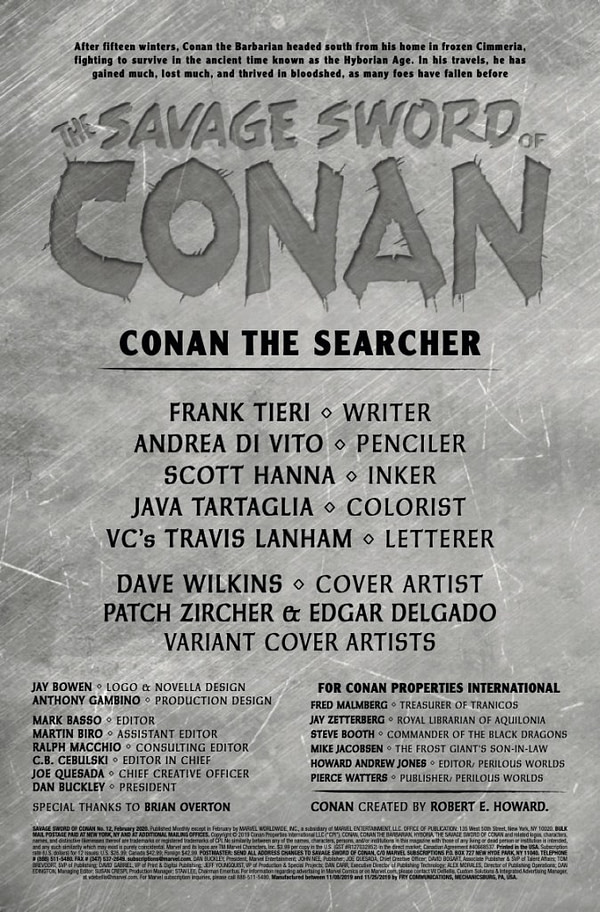 …with the Barbarian hellbent on revenge.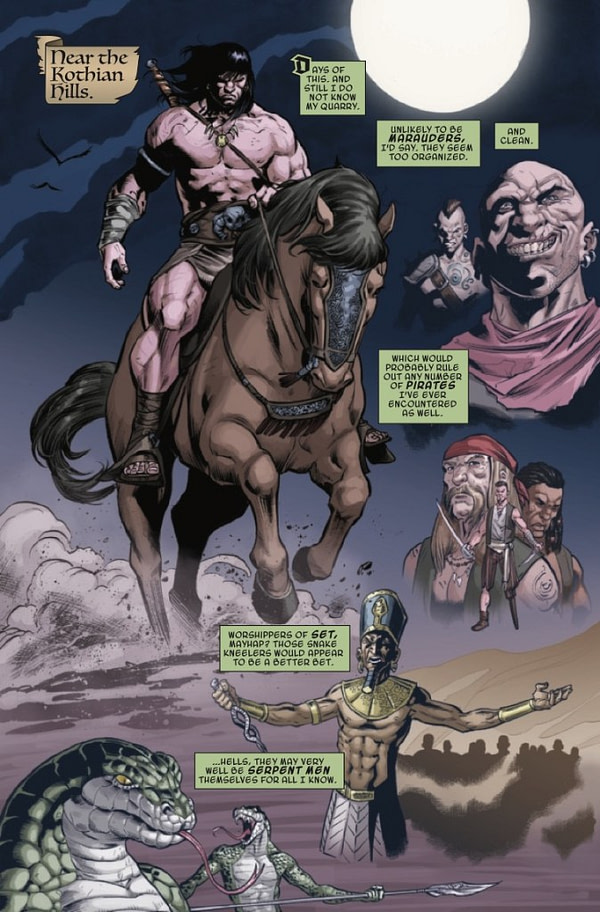 But why? There's only one way to find out.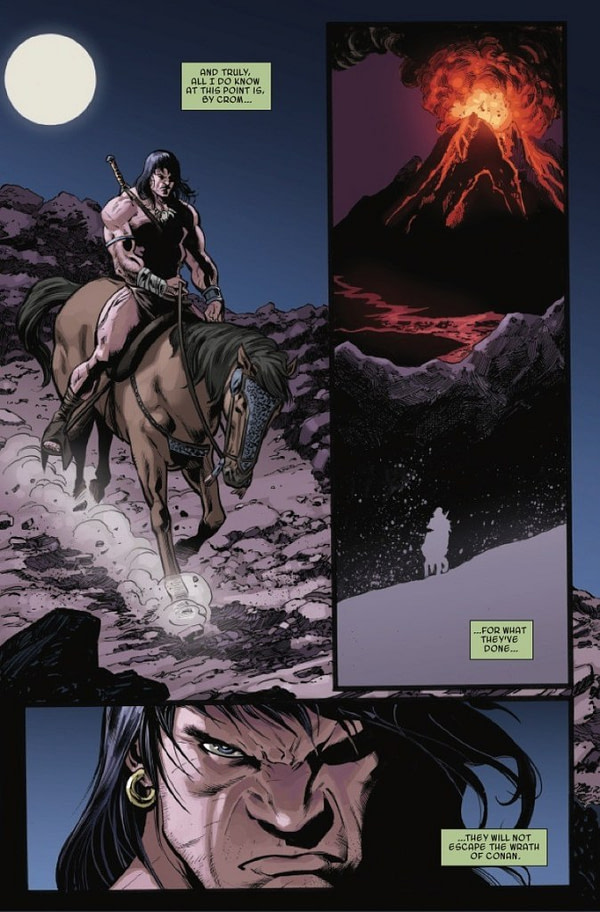 With a flashback, and that's what we get, as we find Conan besting a fellow bargoer in two contests. But after destroying the entire bar, Conan will only tip the bartender a single coin, surely not even enough to cover the damages.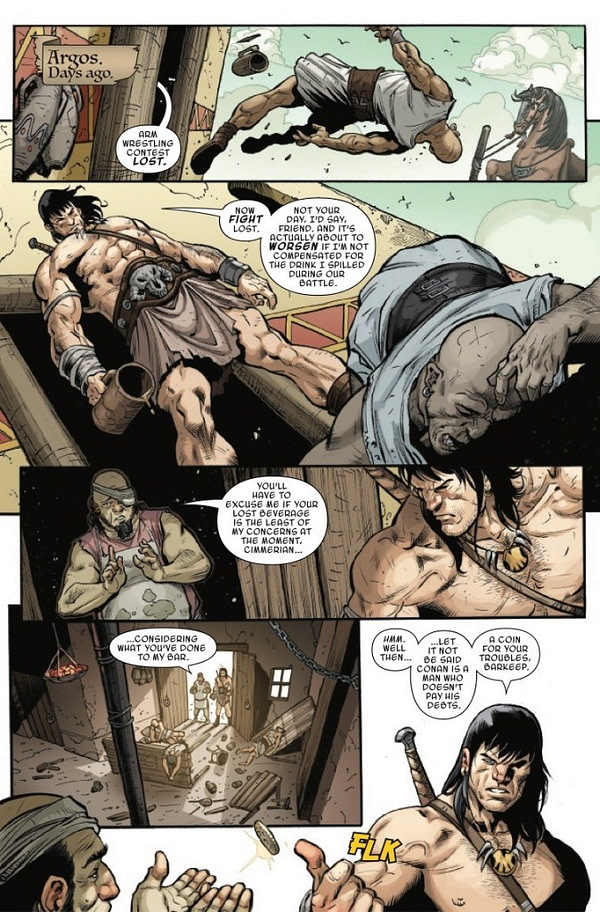 And even then, Conan takes that tip back as well!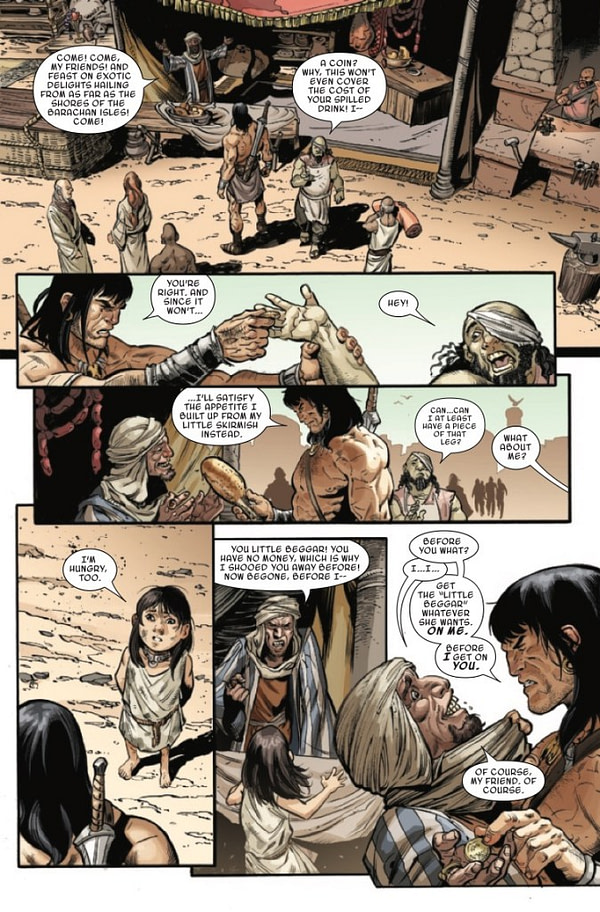 Well, at least he's charitable. Savage Sword of Conan #12 hits stores on Wednesday.
SAVAGE SWORD OF CONAN #12
OCT191064
(W) Frank Tieri (A) Andrea Di Vito (CA) Dave Wilkins
A DEMON IN ARGOS!
• After witnessing a heinous crime, CONAN hunts down a mysterious demonic sect.
• But whatever his intentions, Conan may well doom the nation if he doesn't solve the mystery in time!
• An epic quest across the Kothian Hills and a surprise twist!
• Plus: The concluding chapter of the all-new novella "THE SHADOW OF VENGEANCE"!
Parental Advisory
In Shops: Dec 11, 2019
SRP: $3.99