Marvel Comics has released another teaser for a new comic book series, set to launch in March 2020, with a single image posted on Twitter. The image features a seal with the Eye of Agamotto and the phrase "ELECTI CARENT ELECTIONE." A caption on the image reads: "Applications due: March 2020."
Applications Due: March 2020 #MarvelComics pic.twitter.com/KNTZ8tRejf

— Marvel Entertainment (@Marvel) December 4, 2019
We're not sure what the Latin phrase means. Google translate is fairly unhelpful in the matter…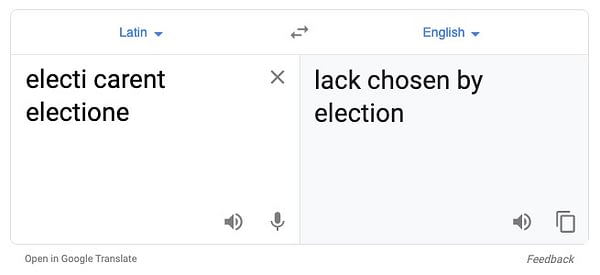 …but setting that aside for now, the seal taken together with the caption invokes imagery of a school, and the Eye of Agamotto tells us it will be a magic school, possibly related to Doctor Strange. Will the Sorceror/Surgeon Supreme be the headmaster of Marvel's own version of Hogwarts School of Witchcraft and Wizardry?
It would be quite a coup for Marvel to launch a Harry Potter-esque comic before rival DC has managed to make one despite being owned by the same parent company that holds the Harry Potter movie license.
We'll find out what's going on soon, or at least when the March solicitations are released this month, but we're interested to heart your speculation on the teaser below in the comments.
Enjoyed this article? Share it!