Tony Stark: Iron Man #18 is in stores from Marvel next week, by the brain trust of Dan Slott, Christos Gage, Paco "Funky Cold" Madina, Walden Wong, Edgar Delgado, and Joe Caramagna. We've got a preview below, featuring a scathing critique of the American for-profit healthcare industry.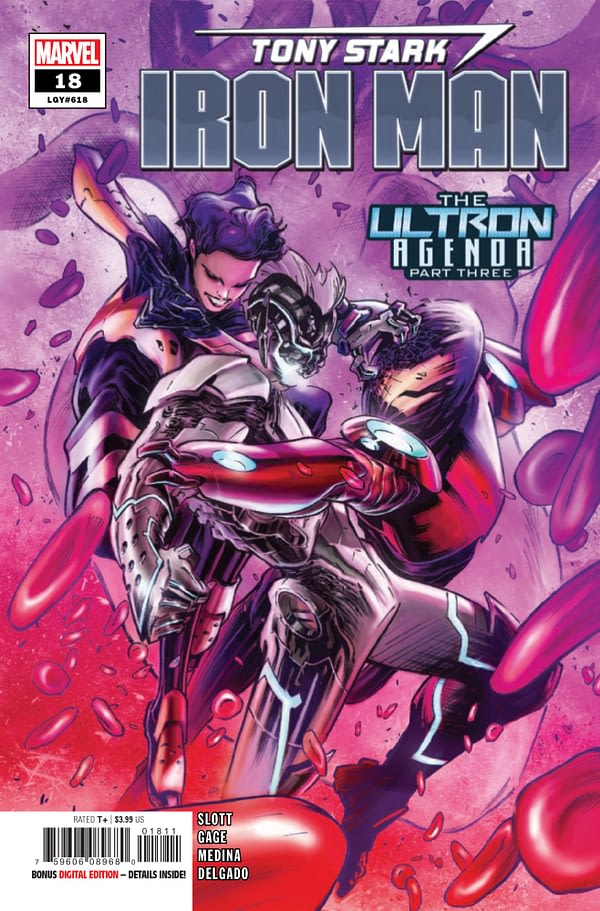 It's part three of The Ultron Agenda, and if you're wondering what exactly Ultron's agenda is, it's to distribute free healthcare via socialized medicine, in other words, Medicare for all. He's like the Elizabeth Warren of killer robots.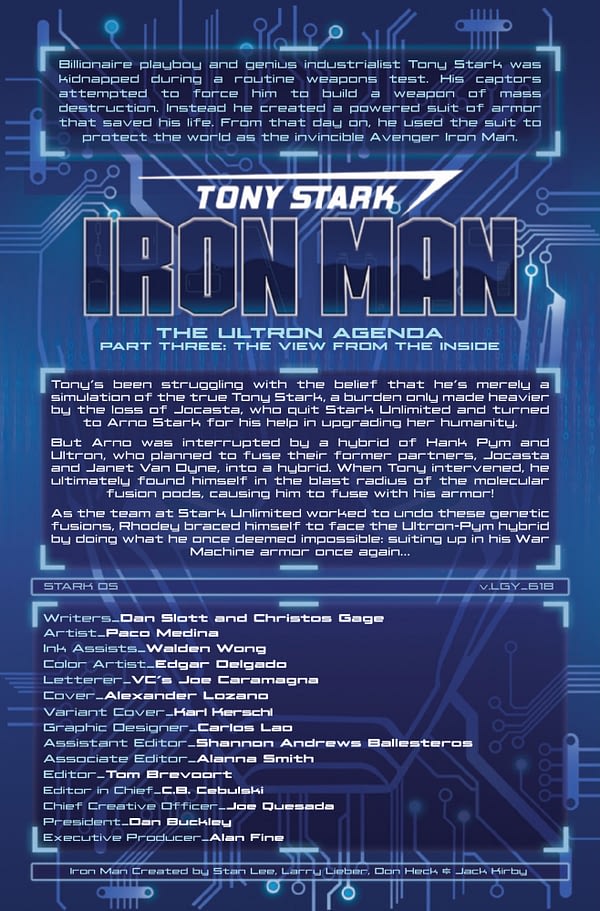 As we find excited citizens rushing to the streets when they learn that Ultron is giving out free cybernetic upgrades.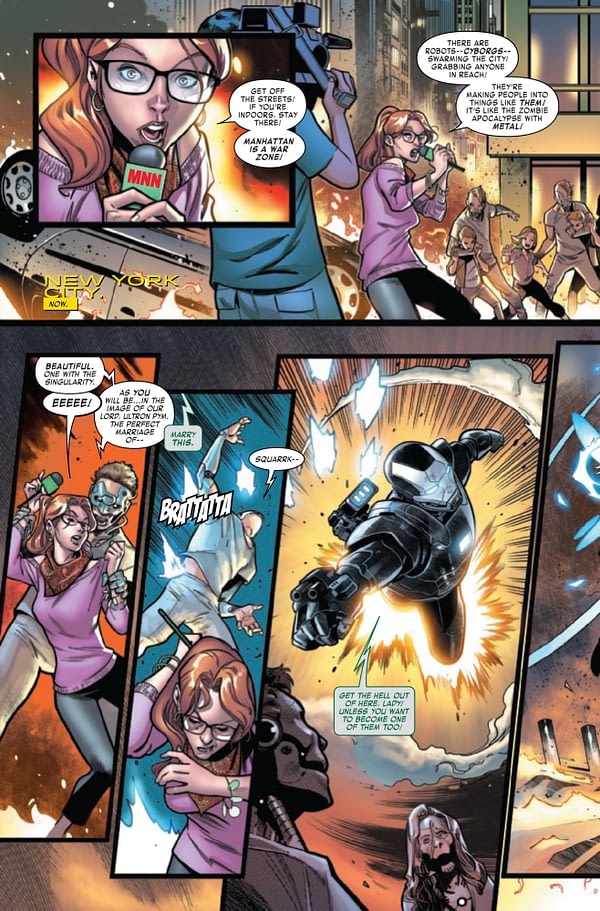 Frankly, it's outrageous that most of the civilized countries in the world are able to not only offer robotic upgrades to all citizens, but they spend less per capita on robotic upgrades at the same time, while insurance companies and Republicans say it's impossible to pay for robotic upgrades for everyone.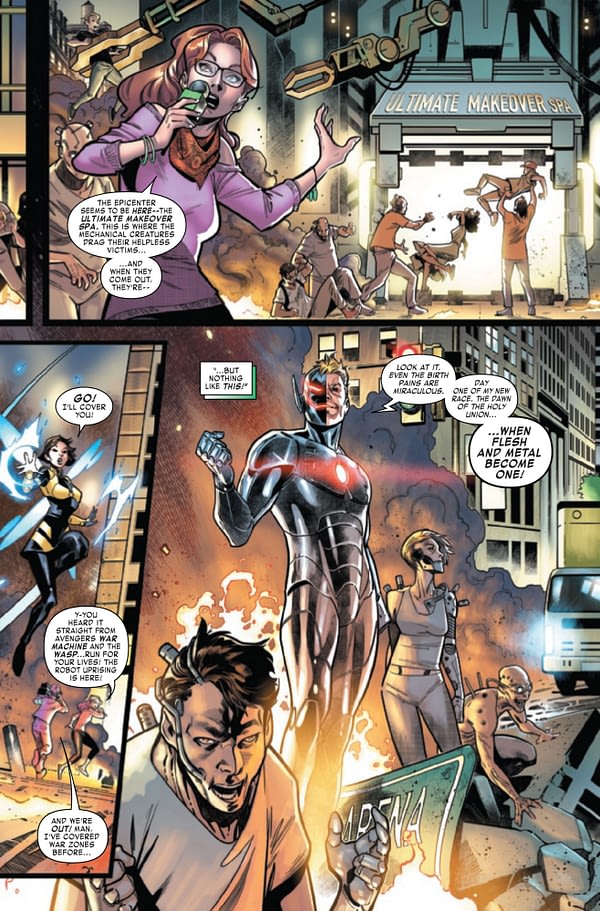 Meanwhile, at Tony Stark's private hospital only for the ultra-wealthy, how many millions of dollars in resources are being spent on a man who isn't even the original copy of himself?!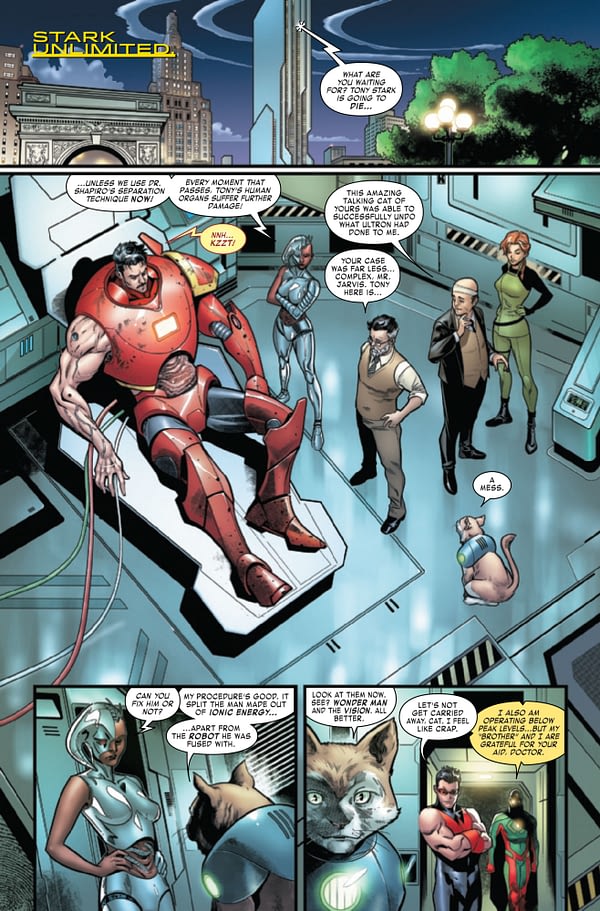 Just because Jacosta doesn't have as much wealth as Tony, she can fall in right in a hospital and no one helps her while everyone continues to fawn over the billionaire. Disgusting.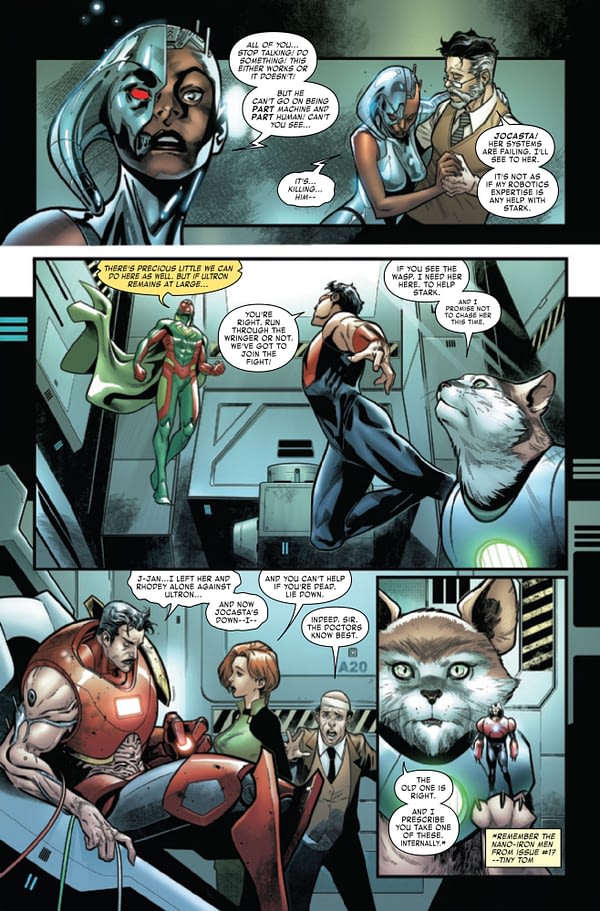 Tony Stark Iron Man #18 hits stores on Wednesday.
TONY STARK IRON MAN #18
SEP190908
(W) Dan Slott, Christos Gage (A) Paco Medina (CA) Alexander Lozano
"THE ULTRON AGENDA" continues! Chapter 3: Inner Conflict
While Rhodey and friends fight the robot war topside…
…a literal war rages on INSIDE Tony Stark! It's the Wasp and a remote piloted Nano Iron Man versus a shrunken Ultron/Pym inside Tony's physical body!
Rated T+
In Shops: Nov 20, 2019
SRP: $3.99
Enjoyed this article? Share it!