Fantastic Four #67 is the first appearance of the character known as Him, who would one day become Adam Warlock. Also the mad scientist group known as The Enclave, which Marvel Comics #1000 revealed had been heavily involved in the 20th-century history of the Marvel Universe. But it's Warlock who gets the most attention, with expectations of Marvel movie glory to come, and has recently sold on eBay for over $700.
So pity one collector, Jamie Cowley, who was in the proceeds of moving a copy from one bag and board to another.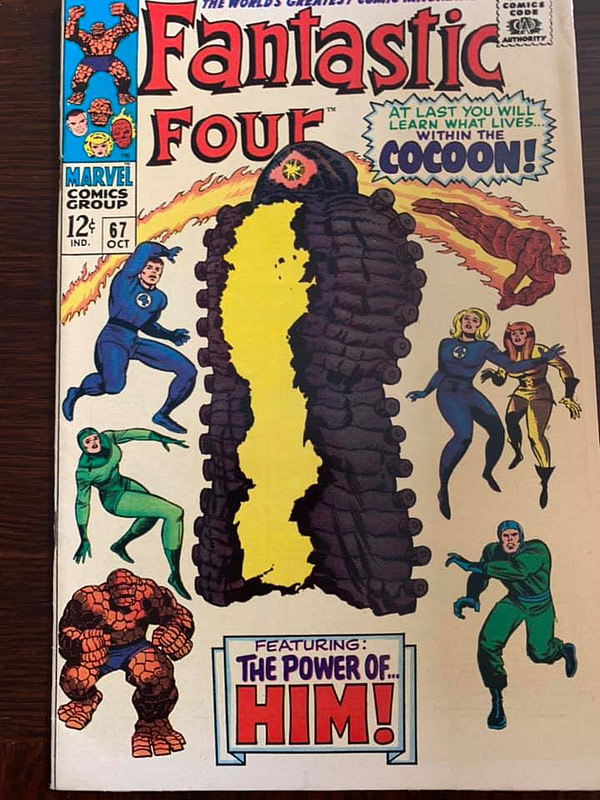 And while doing so absent-mindedly set the comic down on the bag it had just come from. Without considering the sticky tape.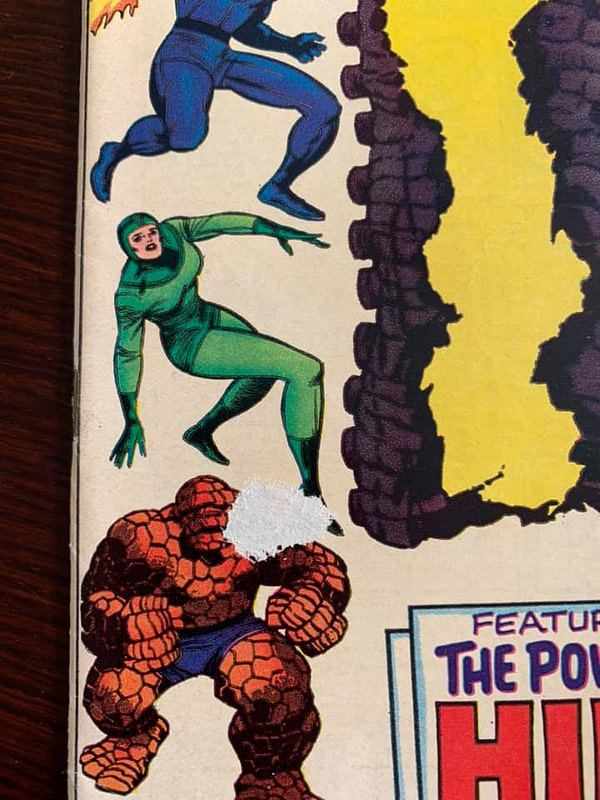 Hello Thing.
As he writes,
The irony was I had a razor I was going to slit the cover open with. Then I was like "nah I might slip and cut the cover!" Then whoops put down the old bag and it fumbled ontop if the comic
Can you feel the pain?