At the end of Doctor Doom #1, Victor Von Doom has been captured by international forces after being framed for a terrorist atrocity on the moon, killing thousands. Pleading innocence, he nevertheless surrenders against international forces, choosing to play the long game. But it's a game hard to play when you are captured.
Cue Kang, a future possible version of Doom, who knows the future of the Marvel Universe. We have seen him pop by Latveria in the first issue and Bleeding Cool understands that in the second issue he returns, and returns big, With a vision of the future to share.
He will tell us that in the near future, Doom will be the magnanimous leader of an eternally peaceful earth. And we discover that the day of his death will be the saddest day on the entire planet. Leaving a much easier planet for Kang to conquer…
Of course. none of that can happen if Doom is locked in the Hague forever.
Doctor Doom #1 from Christopher Cantwell and Salvador Larocca was a rather surprising success story for Marvel Comics, with a second printing and strong reorders coming in for the second issue. With so many dystopian futures at play, it's rather nice to hear about a Marvel future of bliss, peace and prosperity.
Even if that just makes for easy pickings.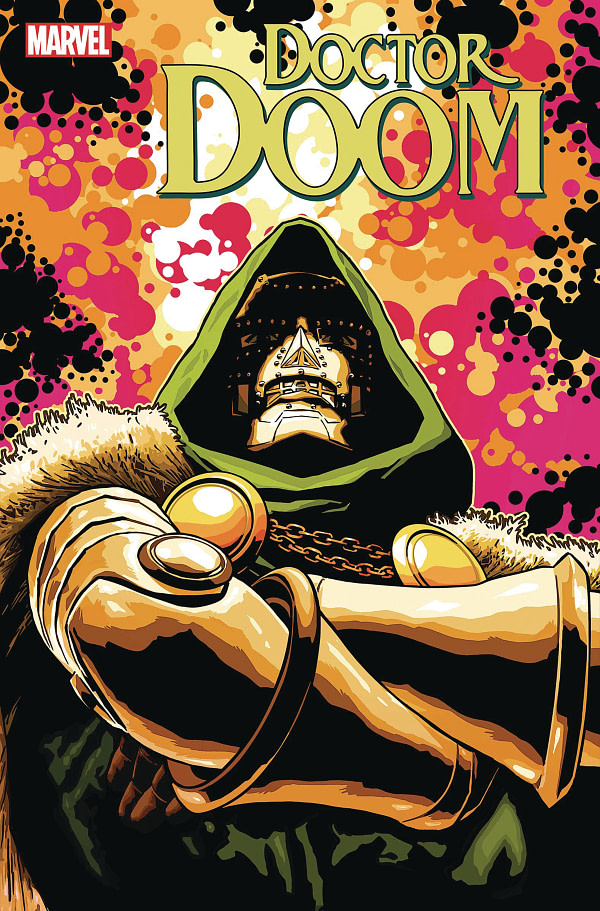 DOCTOR DOOM #2
(W) Christopher Cantwell (A) Salvador Larroca (CA) Aco
DOCTOR DOOM has been taken prisoner by the world itself… but he may find unexpected aid in his escape. Now vulnerable and without his usual strength, he must keep a low profile on the streets of New York, or else risk being captured again. He'll seek out an old 'frenemy' for help and battle lethal opportunists, all while wrestling these visions he continues to have of a better, happier life.
Rated T+In Shops: Nov 06, 2019
SRP: $3.99