Thanks to man-on-the-spot, Jack Tobias for this one. He's also at the Batman Day event at Barnes & Noble at Union Square in New York, with Dan DiDio, James Tynion IV, Scott Snyder, Brad Walker and Peter Tomasi. We've already heard about them announcing the new Batman ongoing series team of James Tynion IV, Tony Daniel, Danni Miki and Tomeu Morey. But there was more to learn…? As well as the return of  proper Nightwing. and a big role for Lucius Fox – and potentially Luke Fox – in 2020.
Yes, there's more. Such as The Riddler being intended to be used as the Big Bad for 2020.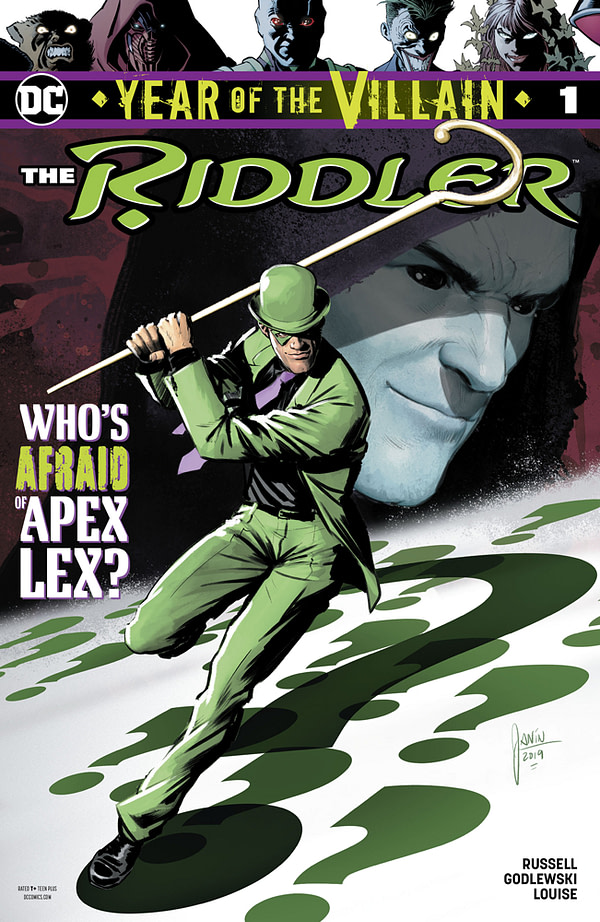 In the recent Year Of The Villain Riddler one-shot (SPOILERS) by Mark Russell and Scott Godlewski we saw The Riddler being confronted with the ridiculousness of his schemes to defeat Batman, full of overelaborate riddles and puns, tricks and traps, and constant defeats.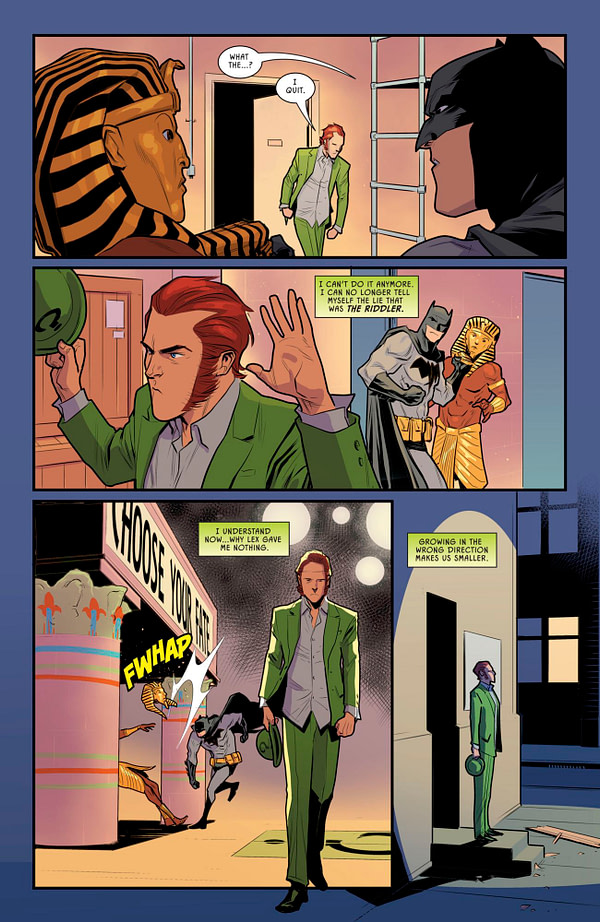 And eventually walking away from it. Quitting the game. Or, at least, the game as he'd been playing it.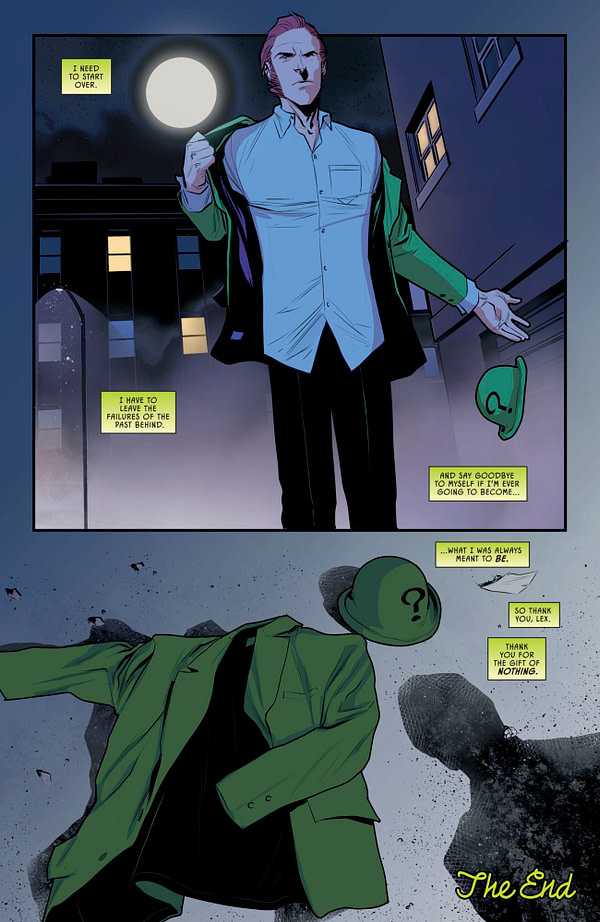 I wonder what he will have in store for Batman in 2020? Catch up on more with this Batman Day tag…
RIDDLER YEAR OF THE VILLAIN #1
(W) Mark Russell (A) Scott Godlewski (CA) Mikel Janin
Lex Luthor has presented dark gifts to super-villains across the DC Universe, setting off what can only be called the Year of the Villain. Unfortunately, resources are limited, so not everyone got something. The Riddler is one such person, and he is most displeased about it. Was this merely an oversight or a deliberate slight? The Riddler is determined to find out which-and so should you!In Shops: Sep 11, 2019
SRP: $4.99