As the Infinity Warps live on in a new series of Summer annuals titled Secret Warps that is totally necessary and which people definitely asked for, we find in the pages of Secret Warps Weapon Hex Annual #1 that an unstoppable menace has made its way from our own universe to the universe of the Warps. That menace, of course: socialism.
In this preview, we find Weapon Hex, a mashup of X-23 and Scarlet Witch, fighting the Mad Ghost, a mashup of The Mad Thinker and Bernie Sanders who wants to bring socialized medicine, free college, and taxes against the rich to the Secret Warps universe.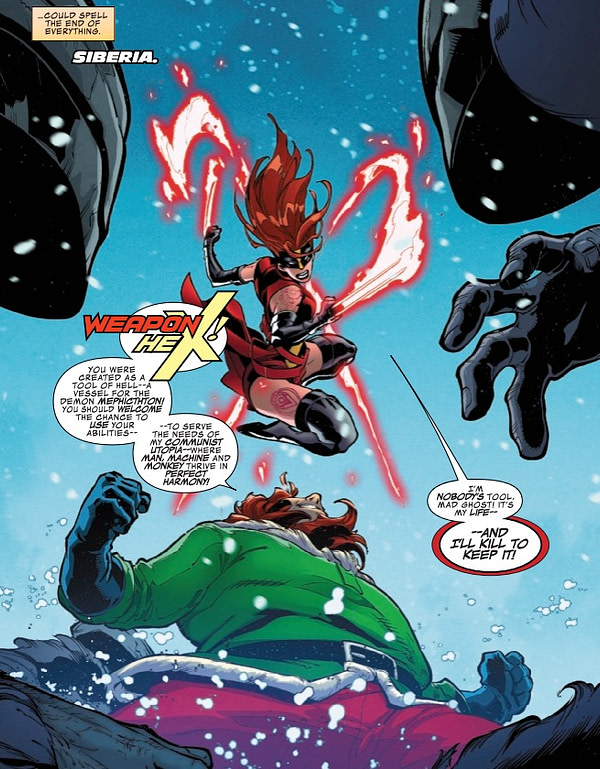 But like any good American, Weapon Hex isn't going to stand for this attack on democracy.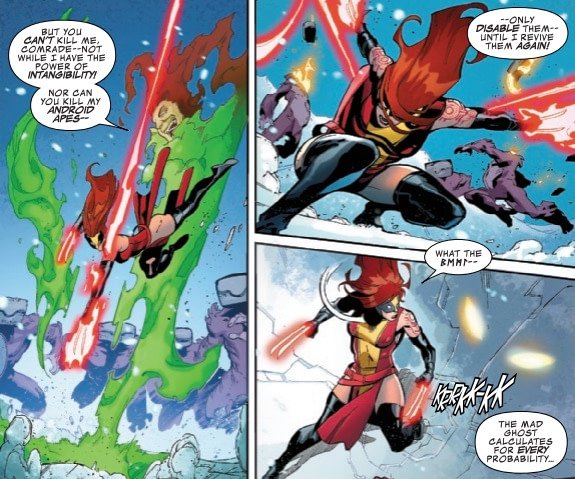 Forcing Bernie to resort to drastic measures.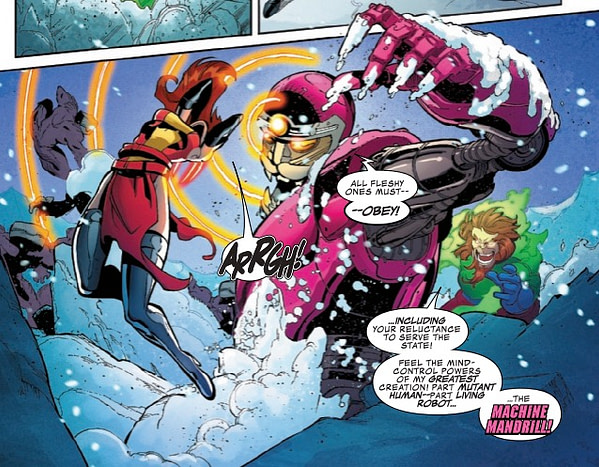 Ouch! Though not as painful as that slapdown Kamala Harris gave Joe Biden at the last debate.
Secret Warps Weapon Hex Annual #1 hits stores on Wednesday.
SECRET WARPS WEAPON HEX ANNUAL #1
MAY190786
(W) Al Ewing, Tim Seeley (A) Carlos Villa, Bob Quinn (CA) Carlos E. Gomez
"SECRET WARPS," PART 2 – INFERNO ATTACKS! Weapon Hex and Speed Weasel join the fight for Warp World as the forces of Hell invade the streets of New York City! PLUS: A bonus tale of the spellbound sisters taking down a ferocious furry femme!
Rated T+
In Shops: Jul 10, 2019
SRP: $4.99