In Wednesday's Avengers #20, an Asgardianised Daredevil saw the future. And the future had titles.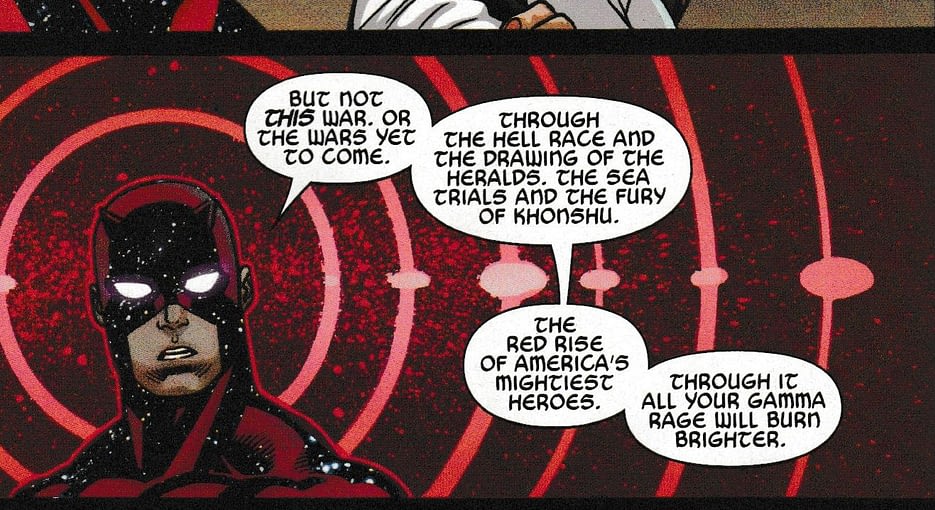 We also had a look at Marvel Comics Presents and divined the tea leaves to see what was what coming up with Ghost Rider: King Of Hell. As well as the Hulu TV series and the Hallowe'en Comic Fest title. Then there was this teaser…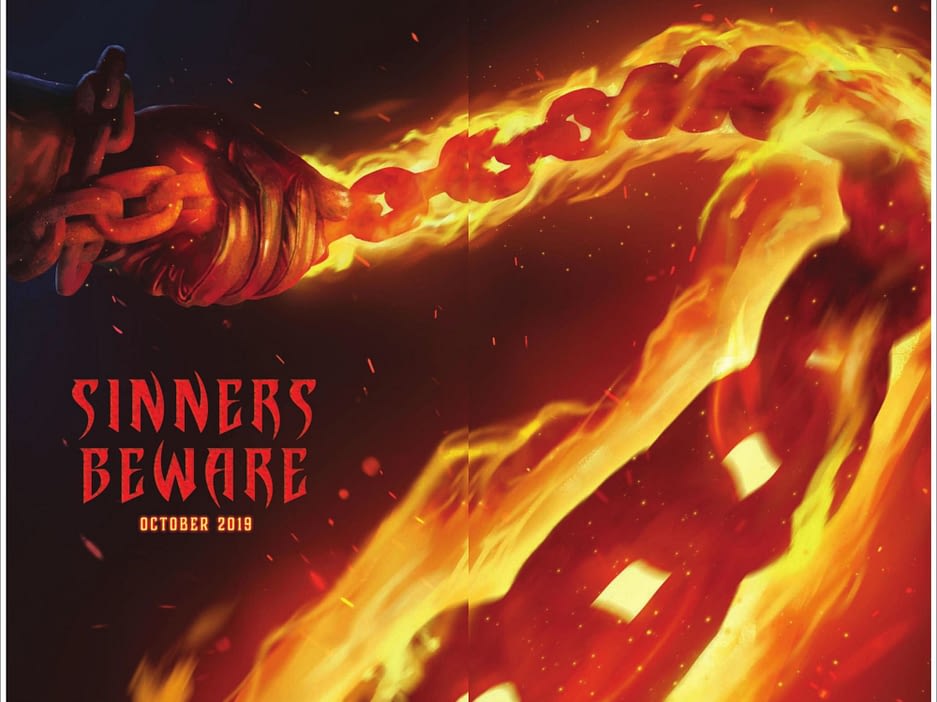 And a tweet from Marvel EIC C.B.Cebulski…
MCP #6 is definitely an important issue in setting up Ghost Rider's future in the Marvel Universe! No comment on a new series yet, but you will be seeing ALL the Ghost Riders in full flaming fury very, very soon. cc: @jasonaaron @Doncates @edbrisson https://t.co/vFYRhtHnoO

— C.B. Cebulski (@CBCebulski) June 27, 2019
Okay, so this is the Hell Race, named by Daredevil and coming up in Avengers, though dubbed The Challenge Of The Ghost Riders in solicitations… but this only takes us up to September. Look for something big for Ghost Rider – or Ghost Riders in October to spin out of this storyline… with all the Spirits of Vengeance you can muster.
AVENGERS #22
(W) Jason Aaron (A) Alberto Alburquerque (A/CA) Stefano Caselli
THE CHALLENGE OF THE GHOST RIDERS STARTS HERE! Robbie Reyes wants to get rid of the flame-headed monster inside him. So it's time to do the common sense thing: perform an exorcism on his car. Only problem is, Johnny Blaze, the king of Hell, has some plans of his own for the newest Ghost Rider and his Avengers friends.
Rated T+In Shops: Jul 31, 2019
Final Orders Due: Jul 08, 2019
SRP: $3.99

AVENGERS #23
(W) Jason Aaron (A/CA) Stefano Caselli
AVENGERS MOUNTAIN: POSSESSED as CHALLENGE OF THE GHOST RIDERS continues!
It's Ghost Rider vs. Ghost Rider in a wild race through hell, while the Avengers have to fight for their lives against their own Celestial headquarters, which is now possessed by a rather shocking, rather murderous hell-damned soul!
Rated T+In Shops: Aug 28, 2019
Final Orders Due: Aug 05, 2019
SRP: $3.99

AVENGERS #24
(W) Jason Aaron (A/CA) Stefano Caselli
THE CHALLENGE OF THE GHOST RIDERS!
If the Avengers thought one Ghost Rider was tough to deal with, wait'll they see how many Spirits of Vengeance have just been unleashed by the King of Hell, Johnny Blaze! Including the craziest, most powerful Rider of them all…That's right, it's the Avengers vs. Cosmic Ghost Rider!
Rated T+In Shops: Sep 25, 2019
SRP: $3.99