We're getting some very mixed messages from Kurse in the pages of Spider-Man and the League of Realms #3, or at least from the preview of that issue below. The preview kicks off with Waziria, the dark elf currently inhabiting the Kurse persona, talking about how she misses fighting alongside the League of Realms rather than against them. Of course, things went downhill from there, one thing led to another, and…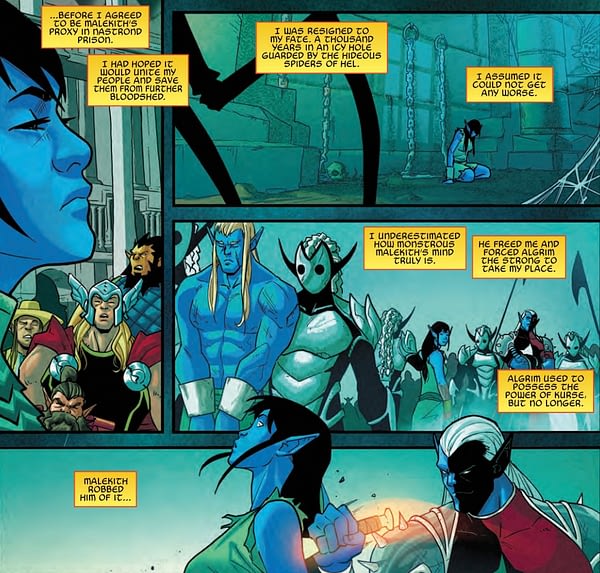 Now, as Kurse, Waziria finds herself forced to do the bidding of Malekith while wearing bulky spiked armor that, if we're being perfectly honest, has got to get pretty hot inside.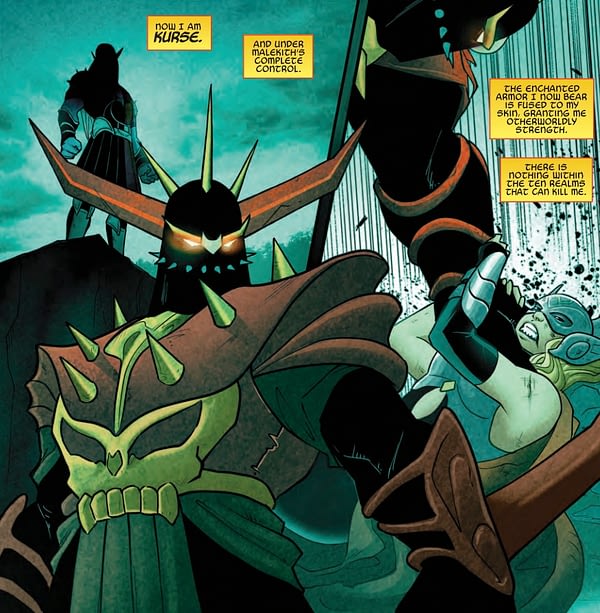 All Waziria wants now is to die. And since she can't kill herself, due to Malekith's control, she needs someone to do it for her.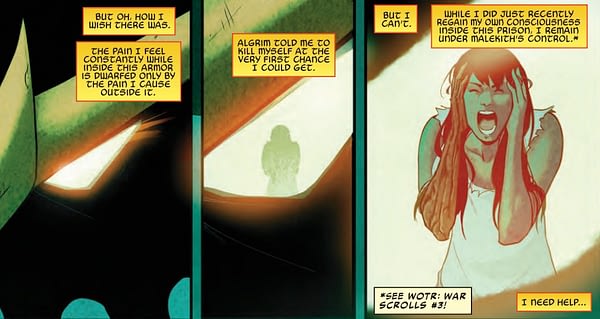 And so she asks for assistance. But when her former colleagues try to give her what she wants…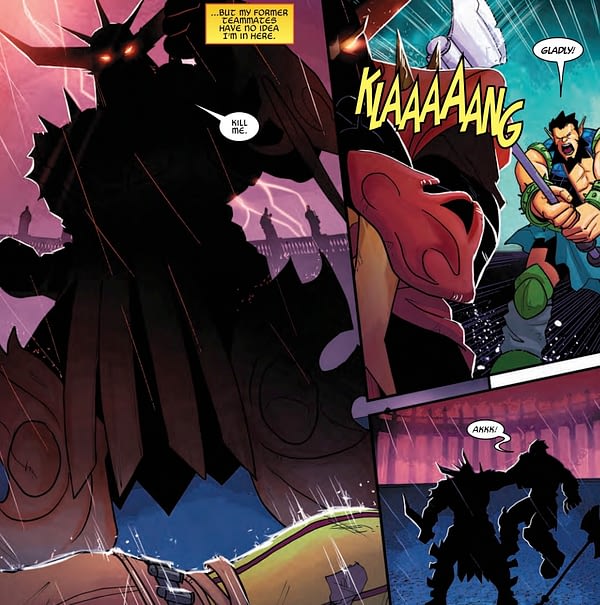 She responds pretty ungratefully.

Make up your mind, Kurse! Do you want to die or not?!
Spider-Man and the League of Realms #3 hits stores on Wednesday.
Spider-Man and the League of Realms #3 (of 3)
(W) Sean Ryan (A) Nico Leon (CA) Ken Lashley
WAR OF THE REALMS TIE-IN!
• Spidey and the rest of his motley crew are fighting for their lives (and all of existence) against KURSE!!!
• She was once a member of the League of Realms until Malekith made her into his right hand. Now Kurse can destroy the League, once and for all!
Rated T
In Shops: Jun 19, 2019
SRP: $3.99