Nintendo will be bringing the fun of the Switch on a special U.S. tour as Nintendo Switch Road Trip will kick off in late June. The company will be taking the truck you see below around to specific locations for multiple days where you can play the following games totally free and with groups of people: Super Mario Maker 2, Super Smash Bros. Ultimate, Mario Kart 8 Deluxe, Pokémon: Let's Go, Pikachu!, Pokémon: Let's Go, Eevee!, Overcooked! 2, Super Mario Party, and Splatoon 2. Here's a word from Nintendo about the announcement and the tour dates, which yes, don't cover the entire U.S. and every state, but few gaming tours do.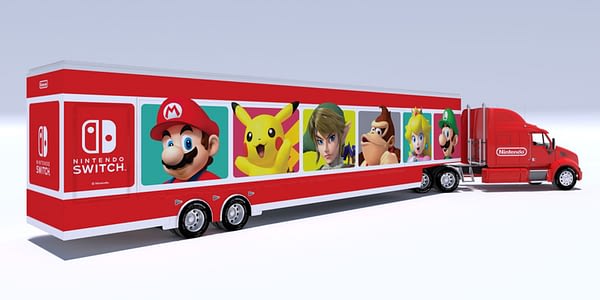 "The Nintendo Switch Road Trip highlights the portability of Nintendo Switch as we travel the country to bring our games directly to fans," said Nick Chavez, Nintendo of America's Senior Vice President of Sales and Marketing. "Whether you're visiting a state fair or just out for a day with the family, our event provides an opportunity to relax, play some games and have some fun."

The Nintendo Switch Road Trip is scheduled to make the following stops:

Navy Pier

Chicago, Illinois

June 26-30

Summerfest

Milwaukee, Wisconsin

July 3-7


California State Fair

Sacramento, California

July 12-14


Bite of Seattle

Seattle, Washington

July 19-21


Musikfest

Bethlehem, Pennsylvania

Aug. 2-4


Iowa State Fair

Des Moines, Iowa

Aug. 8-11


Kentucky State Fair

Louisville, Kentucky

Aug. 15-19


The Great New York State Fair

Syracuse, New York

Aug. 22-25


Minnesota State Fair

Saint Paul, Minnesota

Aug. 30-Sept. 2


New Mexico State Fair

Albuquerque, New Mexico

Sept. 6-8


LA County Fair

Pomona, California

Sept. 11-15


The Big E

West Springfield, Massachusetts

Sept. 26-29

Georgia National Fair

Perry, Georgia

Oct. 3-6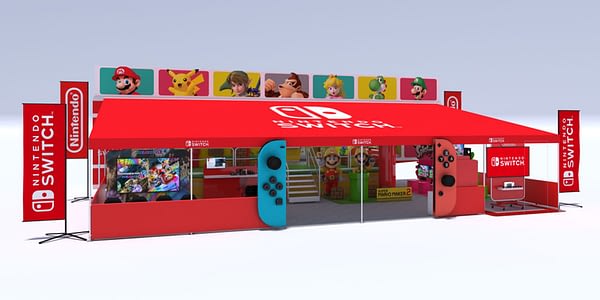 Enjoyed this article? Share it!