War of the Realms: Uncanny X-Men #2 finally answers the age-old question: how many Jamie Madrox dupes does it take to murder a frost giant? This preview of the issue shows us, as Dani Moonstar leads a team of X-Men in facing off against the invading hordes of Malekith in New York City, as Multiple Man joins the fray…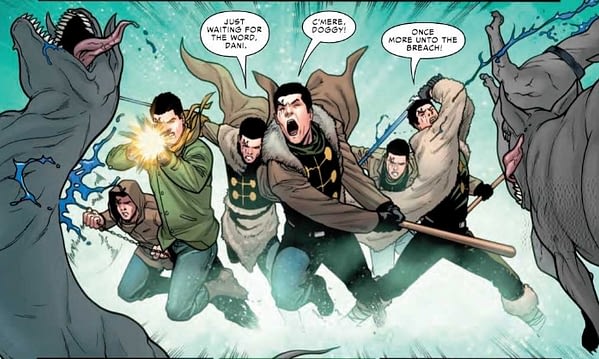 And while Karma holds a frost giant still… the Madroxes attack!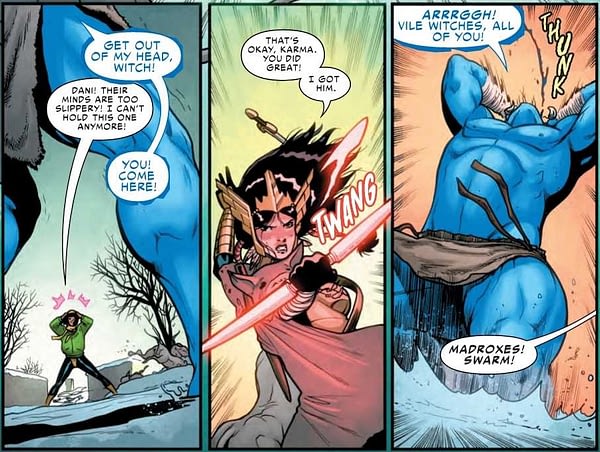 We count one… two… three… four… five… six… seven… eight… nine… ten…

But it turns out it was a trick question. Jamie Madroxes can't kill a frost giant, no matter how many there are. But one Dani Moonstar definitely can.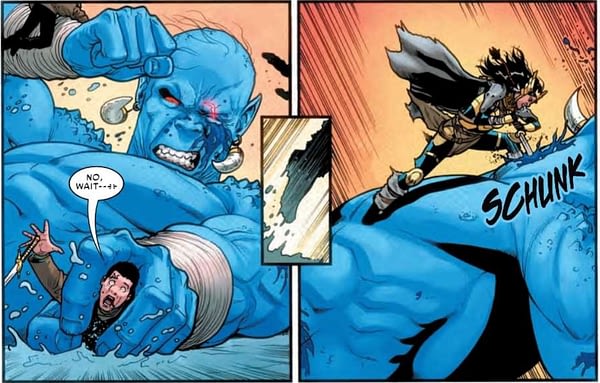 War of the Realms: Uncanny X-Men #2 hits stores on Wednesday, and it's your penultimate chance to see Rahne Sinclair in action, as it takes place before her death in the regular Uncanny X-Men series. Check out the full preview below.
War of the Realms: Uncanny X-Men #2 (of 3)
(W) Matthew Rosenberg (A) Pere Perez (CA) David Yardin
Sabretooth, tired of being the X-Men's pet, is back to his bloodthirsty ways once again. Now, joined by Malekith's forces, he's determined to make the X-Men bleed for him…
LEGACY #636
Rated T+
In Shops: May 22, 2019
SRP: $3.99
Enjoyed this article? Share it!