Some awesome news out of Nintendo yesterday as the company announced a new mobile-exclusive IP with Dragalia Lost. This is extremely special because it's Nintendo's first original IP designed specifically for mobile devices and not console, as you'll be taking part in a fast-paced RPG title. Here is some extra info and a quote about the game from Nintendo's press release.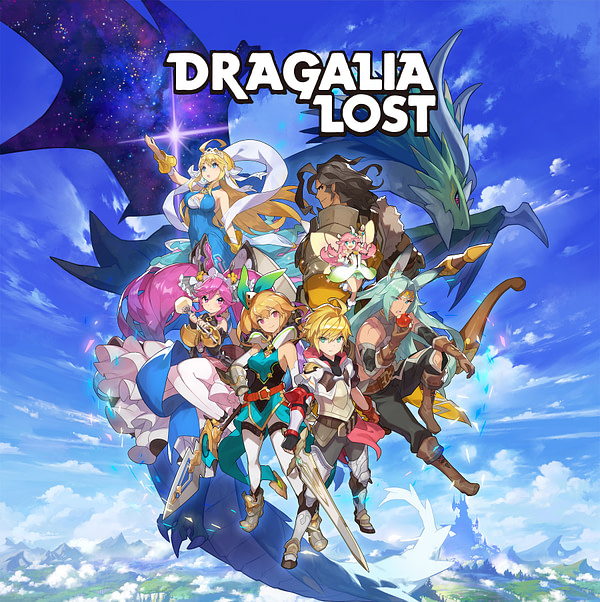 "Our mobile strategy is expanding with the launch of Dragalia Lost, the first original IP from Nintendo to launch on mobile devices," said Doug Bowser, Nintendo of America's Senior Vice President of Sales and Marketing. "Fans are looking for a variety of experiences on mobile devices, and this vibrant action role-playing game perfectly complements our other mobile games, while also offering something completely new."

In Dragalia Lost, players build a customized party of adventurers and set off on a grand journey – one that will take them to a variety of locales to save the Kingdom of Alberia from mysterious evil forces that are corrupting the realm. While exploring the world, players control their party of adventurers in battle, even transforming into mighty dragons to unleash devastating attacks. Along the way, players can discover more than 60 companions for their party that offer a variety of different weapon classes, combat abilities and elemental properties.

Battles are performed in real time to keep players in the action, dragging their fingers on the screen to move their characters, tapping or holding to engage with various attacks and flicking along the screen to dodge. It's all very intuitive and easy to pick up for any type of player. And by using the in-game currency Diamantium or Wyrmite, players can summon new characters, dragons or special accessories called Wyrmprints that can be equipped for powerful abilities or bonuses. Wyrmite is earned in the game as a reward for completing quests, while Diamantium can be purchased using real-world money.

Dragalia Lost is all about letting players play how they want. Party members can be customized in all sorts of ways, whether it's through new equipment or leveling up and earning new or upgraded abilities. Dragalia Lost even offers synchronous online multiplayer with up to three other people who have the game, so friends can share the experience throughout the game's main story adventure, additional quests and event raids.