Retailers attending the Diamond Retailer Appreciation Lunch at San Diego Comic-Con learnt a whole lot of things from a whole lot of comic book publishers. But as well as filling their heads with comic book plans to come, they also gave them plenty of exclusive swag to take home, sell to customers, or flip on eBay… and maybe help go towards the hotel and airfare costs.
Dark Horse has Stranger Things, Umbrella Academy, and Mystery Science Theater 3000 previews…
Marvel Comics' X-23 #1 variant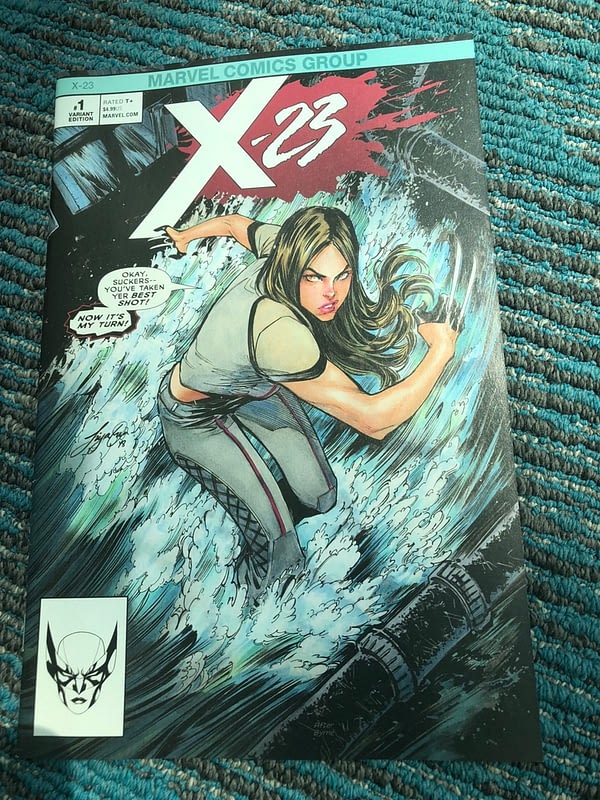 Peter Parker, Spectacular Spider-Man #307 variant
BOOM! Studios' Mighty Morphin Power Rangers #29 variant
Dark Horse Comics' Black Hammer: The Quantum Age #1 variant, witjh Titan's VE Schwab's Shades Of Magic and Yellow Submarine,
Sandman Universe and Border Town previews from DC Vertigo.
Sandman Universe print.
Valiant's Britannia: Lost Eagles of Rome #1 Ashcan Edition
IDW's Sonic The Hedgehog #7
Transformers Unicron #1 variant
DC Comics' Hall of Justice T-Shirt
And you can follow other reports from the Retailer Appreciation Lunch right here.