I cut a tape of my favorite songs — said what I can't face to face. I hoped that you would share all my thoughts. We are young and unimpressed with all you'd recognize. So play it all over, turn it wide. Now there is nothing but a mix tape left behind. Now it won't… The Weekly Static!
Feeling all sorts of Better Than Ezra right about now; so while my back's turned, why not make a run for it back to the loving arms of this week's…
https://youtu.be/uXaGZyzHC14
The Weekly Static is Bleeding Cool's look at the past week in the land of the networks, cable, streaming, smoke signals, cloud formations, and shadow puppets from an interesting and entertaining perspective. So The Weekly Static's "The Five Amigos" (myself, Rocky, Trejo, Bat-Murr, and Margo Staten) promises to do this (but we won't do that… no, we won't do that…):
● Offer blunt, honest perspectives on five TV topics from the past week covered by Bleeding Cool's team of news-thirsty writers. Just to be clear? My views are my views and don't reflect on the writers. We own what we say 110%.
● Spotlight a news item that we missed when it first hit, but we're pretty sure you'll want to know about.
● Feed my insatiable-yet-fragile ego with buckets of praise, adulation, social media shares, pizza, Eisner Awards, at least one write-in vote for the 2020 U.S. Presidential Election… and for someone to explain to Kevin Smith that Avengers: Infinity War isn't even the best Marvel Studios film, let alone best super-hero movie of all time.
Report: WWE's Deal with Fox for SmackDown is Worth $1 Billion, but Show Might Go to 3 Hours
Damon Lindelof's 'Watchmen' Manifesto: Project a "Remix"; Not Direct Adaptation, Sequel
NFL Owners Approve Policy Fining Teams If Players Kneel During National Anthem
Hulu's Castle Rock Pilot Gets a Stephen King Seal of Approval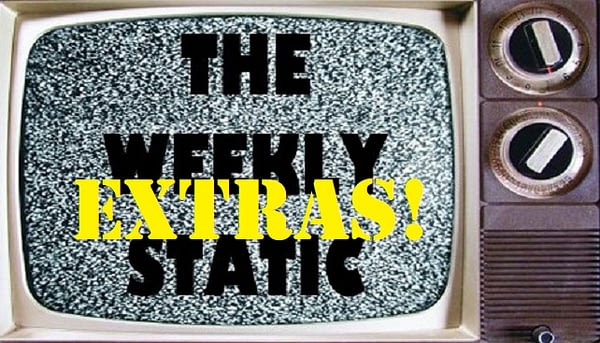 'The Break With Michelle Wolf' Spoofs "Strong Female Leads" In Sketch For New Netflix Talk Show
"'Strong female lead' has been a buzz phrase for film and television as of late. That said, Michelle Wolf created a sketch for her forthcoming Netflix talk show The Break with Michelle Wolf that supports strong female characters…in her own special, fun way.

Spoofing the concept altogether, the mock trailer (watch above) features Wolf in a movie appropriately titled Featuring Strong Female Lead: The Movie. In it, Wolf plays the nameless title character who has an ambiguous job where she is constantly "under indictment" and is dressed in a very Olivia Pope-esque pantsuit…"
(Last Updated
May 25, 2018 3:04 pm
)
Related Posts