Microsoft has started to process to terminate ElDewrito, a fan made mod for PC that brought the Halo Online experience to everyone.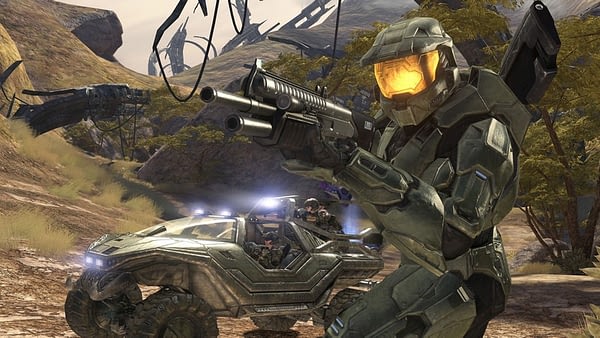 Over the last week or so, there has been a lot of talk surrounding Halo Online, which is pretty surprising due to the game being a discontinued online-only offshoot of Halo 3 that was only meant to exist in the Russian market. That noise started due to a fan mod based on the code called ElDewrito, which put the game in a starved Halo fanbase on PC. It caught a decent amount of traction and has proved decently popular in the last few days.
Perhaps unsurprisingly then, this attention didn't go unnoticed by Microsoft and the company has moved to close down the game. In a post on Halo Waypoint, 343 talked about the move to shut down the mod openly, saying that while they appreciate the work and effort of the modders, their hands are legally tied. The post reads:
While we are humbled and inspired to see the amount of passion poured into this project, the fact remains that it's built upon Microsoft-owned assets that were never lawfully released or authorized for this purpose. As this project reverberated across the community, our team took a step back to assess the materials and explore possible avenues, while Microsoft, like any company, has a responsibility to protect its IP, code and trademarks. It's not optional in other words.
They added:
As Microsoft's need to protect its IP spun up, we reached out to members of the ElDewrito team to have an open discussion about the project and the admittedly difficult situation we all find ourselves in. The ElDewrito team is understandably upset at this outcome given the time they've each invested in this project, but they understand the legal implications and the need to press pause on this work.
However, it's not all doom and gloom. There was a pretty direct tease here that suggests that we can probably expect the franchise to break it's over a decade PC drought. The post teases:
One thing remains clear – the community really wants more Halo on PC. As we look ahead, we're very excited about the prospects of an official classic Halo experience making its way to PC and we hope to be able to partner with the ElDewrito team and broader mod and content creation community to help inform the types of experiences and features our fans desire. While we have nothing to announce today, please know that the PC community is very important to us and top of mind as we work towards the future.
That's certainly an interesting note to end on. I think most people expected Halo 6 to come to PC, due to Microsoft's first-party policy, but the mention of 'classic Halo' in the statement does seem to suggest we will get to play older games too. My wild speculation is that we could see Halo: The Master Chief Collection make the jump to the Xbox Play Anywhere program, meaning the compilation would appear on the Window's Store. Could we see something like that at E3? We will have to wait.
Enjoyed this article? Share it!