During their presentation at the Diamond Retailer Summit at C2E2 today, DC Comics made sure to include sales on Action Comics #1000, the landmark issue of the comic that will be published later this month. According to Dan DiDio, retailers have ordered over 500,000 copies of the book. Is it because Action Comics #1000 features approximately 1000 variant covers? Is it excitement for superstar writer "The Great One" Brian Michael Bendis taking over the Man of Steel? Or maybe it's all about the red underpants?
Whatever the case, it looks like an $8 price tag hasn't discouraged retailers from ordering big on Action Comics #1000. DiDio, at least, hopes that it still isn't enough, and retailers won't have enough copies for the reader demand. Which, admittedly, feels a bit optimistic. Will readers flock to stores to buy out all existing stock of Action Comics #1000? Or will it end up in the 25 cent bin of history alongside other big-selling comics like Jim Lee's X-Men #1?
We'll find out in less than two weeks.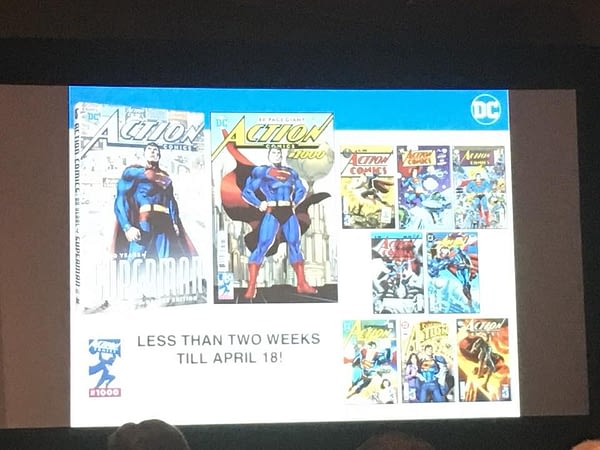 Enjoyed this article? Share it!