Before we delve into the outrage, let's bring you up to speed a bit. This week, Twitch streamer Prod1gyX managed to become the first person on record in the game to reach the status of Legendary Pariate on Sea of Thieves. By definition, this thing is not supposed to be an easy achievement. You have to reach Level 50 with all three factions as you turn in chests, skulls, and supplies. Some of the best players in the game right now haven't even broken Level 40. However, Prod1gyX's rise to fame came at the hands of some practices that many would call cheating and others have scorned at as lazy gameplay.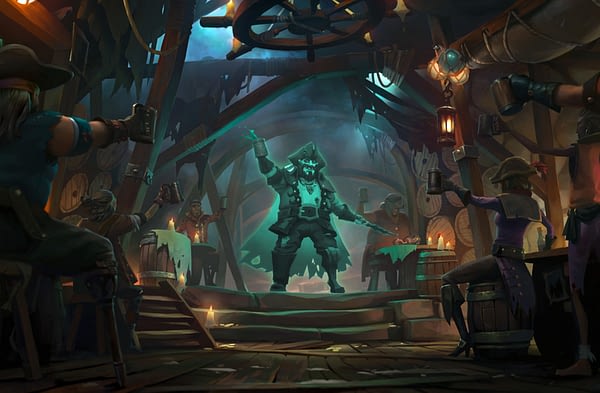 According to several sources on Reddit, Prod1gyX would often join people's crews right as they completed missions, and when the treasure was turned in, he would reap the benefits of being on the crew by getting a cut of the loot and XP. His Twitch feeds are apparently of him doing close to nothing with only a handful of real raids and treasure hunts to his name, all accomplished because he was a Twitch streamer who asked the community for help to reach Level 50. According to Rare's agreement with the fans, the first player to reach that level would be given a shrine somewhere in the game, which has made people irate as they accused him of cheating. Meanwhile, Prod1gyX doesn't seem to care as his entire intention was just to see Level 50.
This is nuts xD. I just wanted to see Pirate legend. https://t.co/WeRrFQ6JH2

— Prod1gyX (@Prod1gyXx) March 30, 2018
How do you feel about his accomplishments in Sea of Thieves? Is he a cheater or just a guy who found a way to the top in modern times? Should Rare give him the shrine or kick him off and keep the slot open for someone who actually put in the work?
(Last Updated
March 31, 2018 6:24 am
)
Related Posts