Sony has released a new TV Spot for God of War showcasing some of the themes and locations of the game.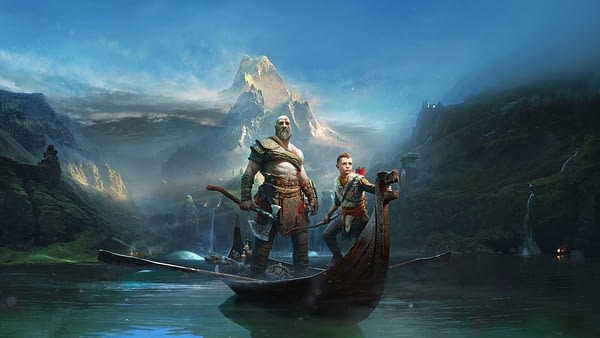 God of War is not far away now at all. The game was announced a few years ago at E3, and since then has been one of the most exciting titles on Sony's upcoming slate. Working as a complete refocus for the series, taking away the hack and slash roots of the game and making it closer to something along the lines of The Last of Us's third-person action. That still being the case, from what we've seen, Kratos still likes to throw down with big nasty monsters and gods.
To celebrate the game's release next month, Sony has just put out a new TV spot for the game, featuring a whole lot of dad disappointment. The game clearly has a big theme around Kratos's fatherhood and there is a clever conceit following an arrow here in the trailer. You can see some of the enemies and locations you'll be travelling through the game. It's a neat little promo. Take a look:
It's just over a month now until the game lands. There hasn't been a big PlayStation exclusive this year just yet, but this will undoubtedly be one of the company's biggest of the entire year. A return to Kratos is always going to get buzz going, especially with how different this game is going. It should be interesting to see how it plays out and how the god of war plays around in the world of Norse gods. The game is out April 20, 2018.