The Overwatch League flew past expectations on its opening night, racking up a massive 415k viewers at its peak viewing times on Twitch.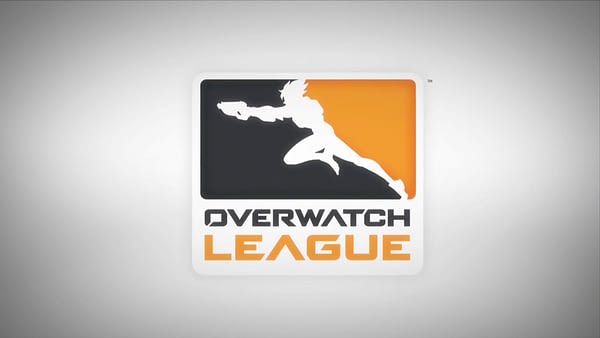 The league kicked off last night, and not that many people knew how it was going to go. It was all pretty untested, and even though it's was the start of one of the most ambitious esports ventures ever, early estimates had the game peaking at or below 100k viewers.
…Well, that didn't happen.
Instead, the leagues intense PR push over the last 24 hours seems to have paid off big with the stream flying past expectations. As noted by esports veteran Ben Goldhaber (via PCGamesN), the stream at one point hit 415k viewers on Twitch. This number was the combined viewers for the different language streams going on, but even of that, around 373k came from the English stream.
Overwatch League has peaked over 415k viewers. On Day 1. #OWL2018

— Ben Goldhaber (@FishStix) January 11, 2018
Goldhaber added:
Soo……

One of my roles at Twitch is to predict viewership for tentpole events.

I'm actually really good at this part of my job. Historically, my peak CCU range estimates are correct 90% of the time.

I WAS SO COMPLETELY AND UTTERLY WRONG ABOUT #OWL2018

— Ben Goldhaber (@FishStix) January 11, 2018
What's more is that these numbers don't account for everything either. China has separate broadcasting deals, and Shanghai played last night, so no doubt that was a big draw. On top of that, this number doesn't include the MLG stream numbers either, which streams at a higher quality, which may have attracted other viewers. Also consider that the times were pretty unfriendly for anyone in the EU, and that some of the later games didn't start until really late on the East coast of the US too, on a weeknight no less. It really is quite something that the Overwatch League pulled such a high number on its debut.
The real question now is can the league maintain a healthy viewership? The stream certainly maintained a very steady viewership throughout its entirety, but it will definitely be interesting to see how many come back for the rest of the games this week. If it can keep up anywhere near these numbers, Overwatch League is looking pretty healthy, at least when it comes to viewership