Marvel Studios head Kevin Feige has once again debunked rumors that the Fantastic Four will return to the Marvel Cinematic Universe, but maybe we should still hold out hope.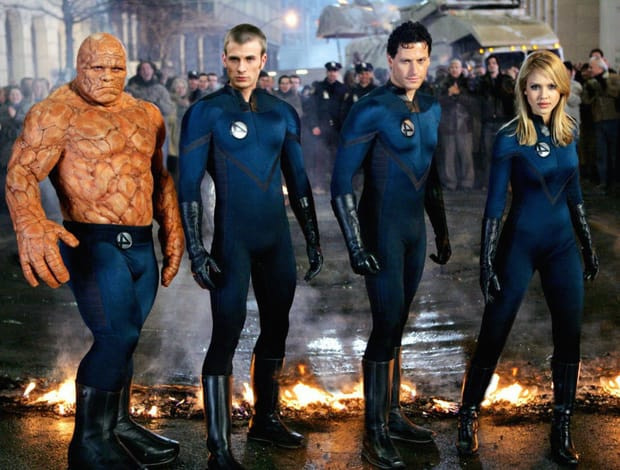 Marvel's First Family have been absent from the company's cinematic slate after their movie rights were sold off to Fox, the beginning of a war between Fox and Marvel Chairman Ike Perlmutter that has persisted to this day and is behind the cancellation of the Fantastic Four comic book and lack of licensing of Fantastic Four products.
But like many a commander, Perlmutter spread his forces too thin, starting up a war on a second front with Kevin Feige which ultimately led to Perlmutter and his Marvel Creative Committee losing control of the Marvel Cinematic Universe. Perlmutter is now faced with enemies closing in from both sides, and with Marvel Television's increased cooperation with Fox on X-Men TV properties, it's surely only a matter of time before a besieged Perlmutter is forced to relent and allow the Fantastic Four back into Marvel's good graces.
Earlier this week, rumors begin percolating in the Twittersphere when four shrouded statues were spotted at the Avengers: Infinity War display. Speculation immediately ramped up that the four figures would be revealed as Reed Richards, Susan Storm, Johnny Storm, and Ben Grimm, signaling that Marvel and Fox had struck some kind of deal to co-produce a new film, similar to the one with Sony for Spider-Man: Homecoming, which could see the Fantastic Four appear in Avengers: Infinity War.
And then the statues were finally revealed…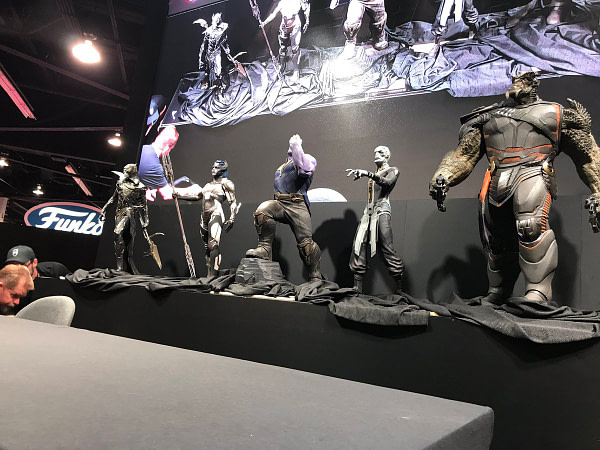 …it was the freaking Black Order, lieutenants of Thanos introduced during Jonathan Hickman's Infinity super-mega-crossover event comic. Of course it was. God damn it.
But then again, we should have seen this disappointment coming. Feige has repeatedly and consistently denied that the Fantastic Four would be returning to the Marvel Universe, and he did so again after the D23 letdown, telling Yahoo Movies:
I've been at Marvel for 17 years… There are certainly no plans whatsoever for that. But too many amazing things have happened over the past 17 years for me ever say never. But for now, nothing.
It seems that even a weakened Ike Perlmutter still has the clout to keep the Fantastic Four on the Marvel **** list. But, that being said, Feige did manage to quantify the probability this could change in the future, making the comparison:
There's a chance that aliens could come down from the sky right now. And we'll use them in the movie in to save money on visual effects.
So he's saying there's a chance?