Bleeding Cool understands that Marvel's secretive Free Comic Book Day gold title, solicited thus:
Don't miss this year's Free Comic Book Day titles from Marvel, each featuring two 10-page stories that set the stage for upcoming game-changers in the Marvel Universe! We can't tell you too much-but we think this one will get your spider-sense tingling! And the other story? Well, now that's a secret.
While one is Spider-Man related, we can confirm that the second half will be focused on the new Secret Empire event launching from Captain America in the spring, that they've been teasing since the summer.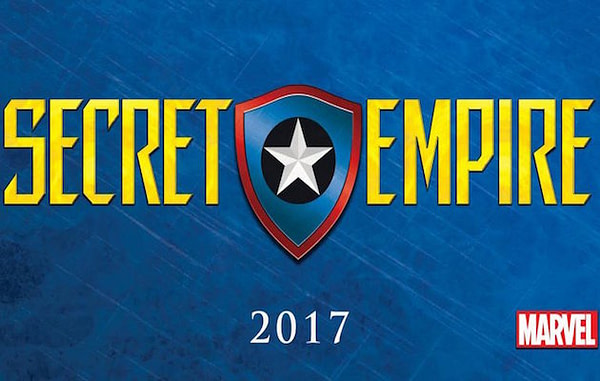 There's plenty more to say about that decision, but you'll know more about what you'll be picking up for free in May…