In today's Spider-Man/Deadpool #5 by Joe Kelly and Ed McGuinness, Spider-Man goes to hell. Or rather Peter Parker does, sent there by Deadpool.
I know, ain't he a stinker?
Now, a brief recap. As part of the One More Day story, Peter Parker and Mary Jane Watson makes a deal with Mephisto to bring Peter's Aunt May back from the dead, in exchange for their marriage having never existed. Mary Jane Watson threw in a last minute clause that Mephisto accepted.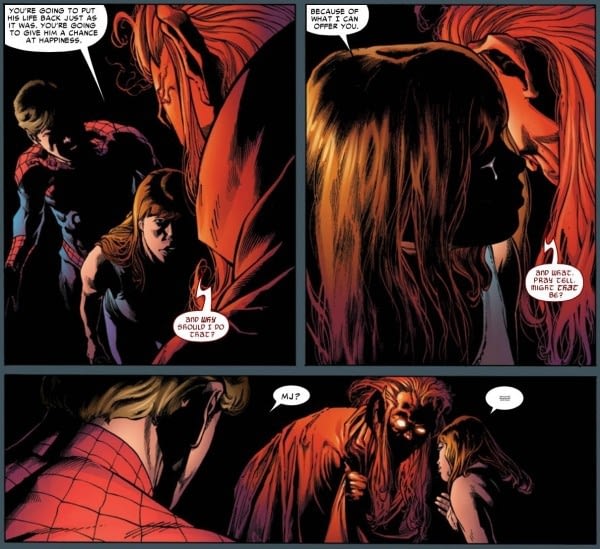 It was later revealed to have been this
Though at the time, a digital comic zoom revealed a different request.
"You will make me remember everything".
Anyway, in today's Spider-Man/Deadpool, Mephisto appears to break that clause. As he stops by for a chat.
 I don't call this leaving him alone for the rest of his days.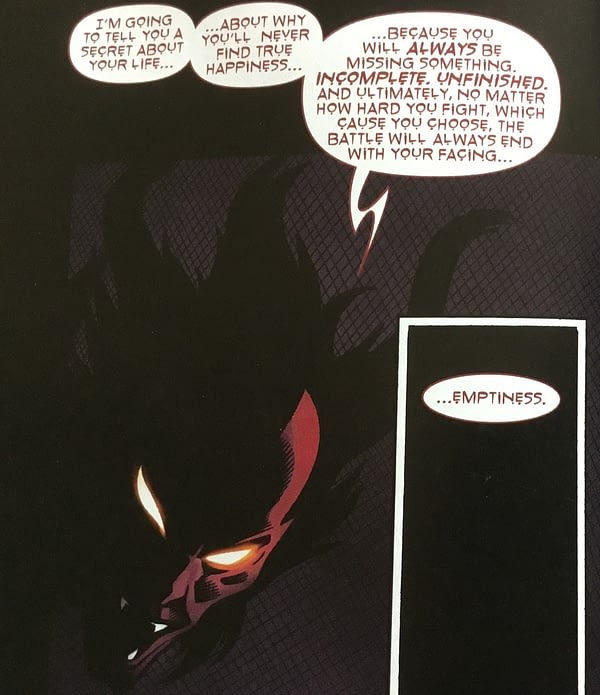 Unless, you know, if he's dead and in hell, this no longer counts as "his days"… but by talking about the future, surely that acknowledge that his days have not ended?
Time to get some lawyers specialised in this kind of thing. Are Wolff & Byrd on the premises?
UPDATE: It also contradicts something Joe Quesada once said about that scene…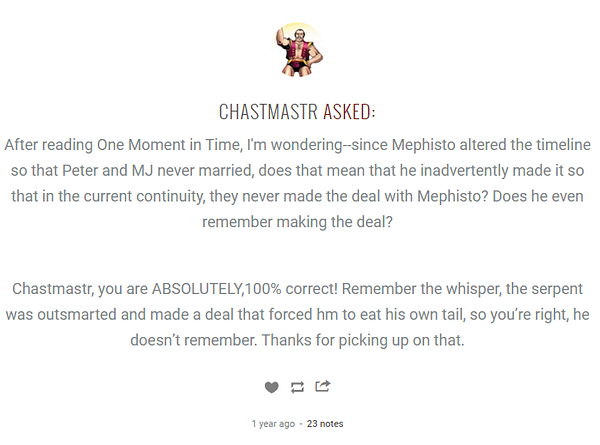 Enjoyed this article? Share it!