As you read this, I am probably coming out of the Guardians Of The Galaxy movie with my eldest daughter. We'll tell you what we think in a moment,
But it's probably a lot will revolve around Rocket Raccoon.
Now, our furry freak second appeared in Incredible Hulk #271 written by Bill Mantlo.
As a result, it has been attracting considerable collector mentality.
And with the release of Guardians Of The Galaxy in the UK the issue, CGC slabbed with a grade of 9.8, has just sold on eBay for $1249.99.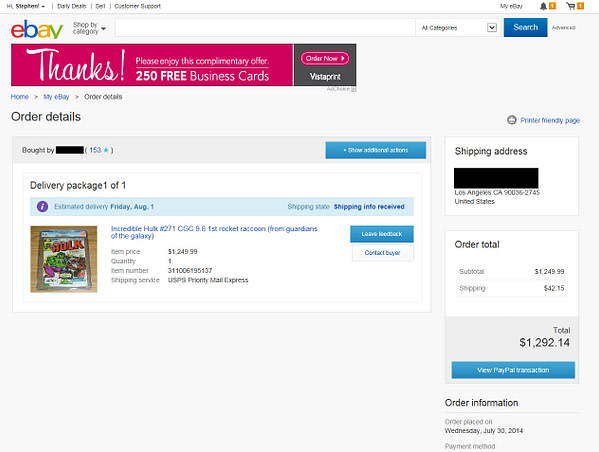 That's the first time a copy has hit four figures, usually running around the $800 mark or so… though a couple of years ago, you could easily get one for $8.
Say… how much is Howard The Duck's first appearance going for?
Enjoyed this article? Share it!