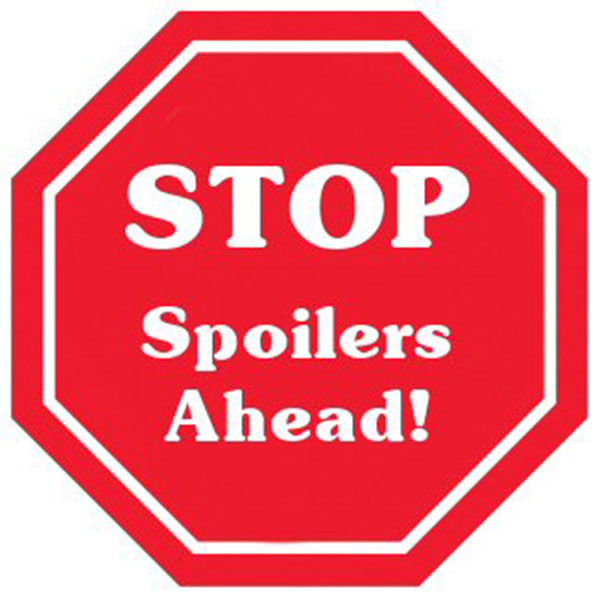 So, Marvel's guilt-filled Original Sin event continues with a new issue and new crossovers, directly and thematically today, with Original Sin #4, Avengers #31 and Nova #18. So what are today's Original Sins?
Well, with Nova, as solicited, it's been finding out more about his deadbeat dad, and previous Nova to Earth. He'd already discovered, via the Watcher, that is dad was alive. Well, today he discovers that the Watcher isn't. And then gets a Watcher's Eye-blast of truth. A sin. A discovery. That his dad… …is a cold blooded murderer of other Novas. Which is probably going to sting.
While over in Avengers, we see a future world where Ultron did finally get back in charge and where a future Thor, rather than being an eye-patched Odin replacement, is again subservient to the All Father. Because it looks like the Age Of Ultron II took over Asgard as well. And sees Thor betraying Midgard for the new status quo. A pretty original sin there.
But it's the last page reveal of Original Sin #4, also out today, that will get most people's backs ups and will demand yet another extra-sized spoiler warning.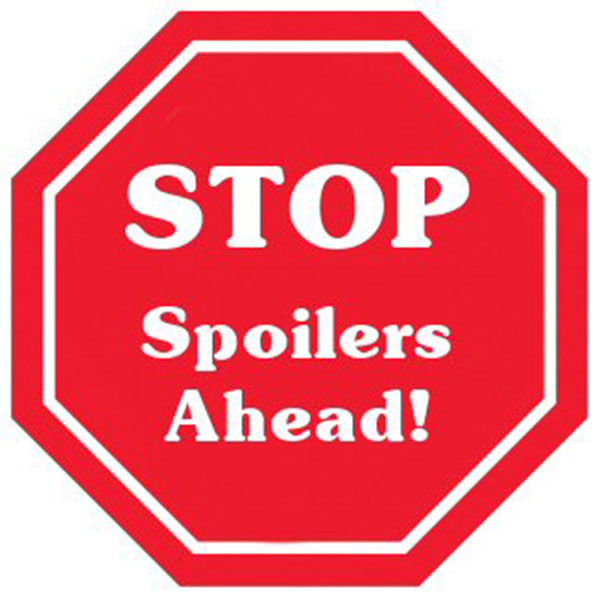 Like that. And please, don't reproduce this elsewhere without a similar warning. Because, while you know that last issue saw the Winter Soldier decapitate Nick Fury, this issue it is revealed that Fury, as many expected, was a Life Model Decoy, a common S.H.I.E.L.D. trope that sees people replaced by androids and has been used many times.
Except this series twists that on its head. You see, Nick Fury is a World War II veteran kept impossibly young by the use of the Infinity Formula. A serum that he received annually or he would revert to his true age, as developed by French scientist, Dr. Berthold Sternberg, and given to Fury to save his life at the end of the war. Though now he has enough in his system to age normally going forward rather than simply revert.
Or was that a lie? Or was the whole Infinity Formula itself a lie? Because…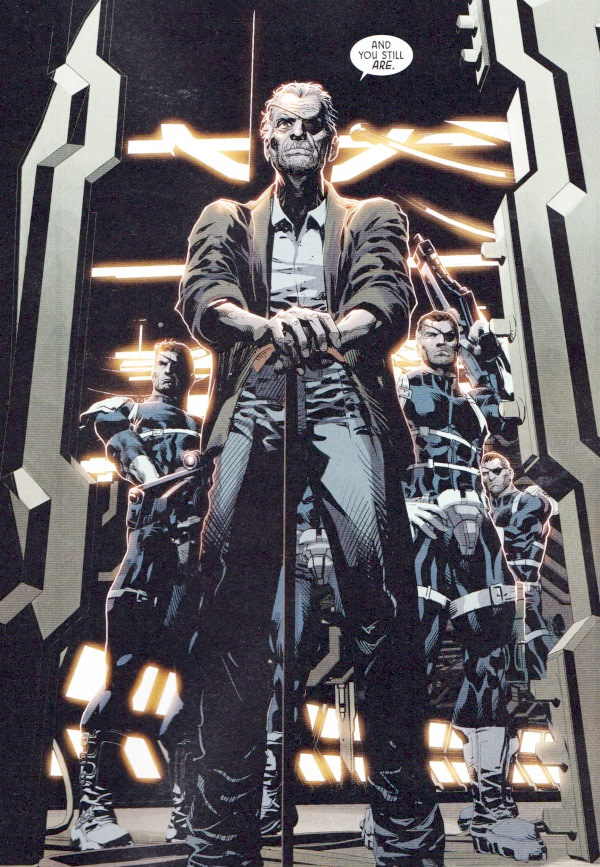 … just how long has Nick Fury been using Life Model Decoys of himself, in the field? And is this lie, about the Infinity Formula, his revealed Original Sin?
Is this (another) end for Nick? Does Watcher-ness await? And exactly what has he done?
Original Sin and others are published by Marvel today. Comics courtesy of Orbital Comics, London, currently exhibiting the work of Shaky Kane.