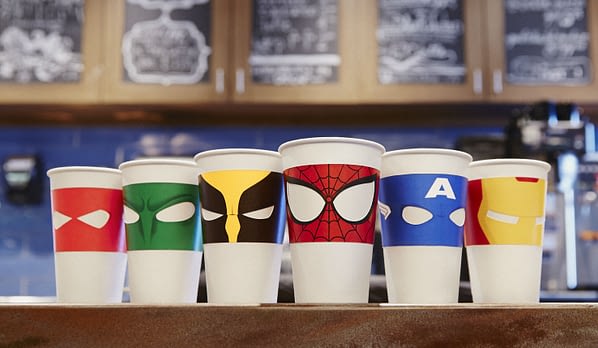 These days we know too much about our coffee. Each and every chain can't wait to tell you where the beans came from, who picked them, what time of the day it was and which camel pissed on them to give them that earthy tang.
But do we ever think if the coffee wants all that information out there? Starbucks are the NSA of coffee.
Thankfully tomorrow, Silver Snail Comics in Toronto, will be giving away limited-edition-cup-masks from its Black Canary Espresso Bar. Limited to the first 200 folk in line for a comic and a cup of coffee.