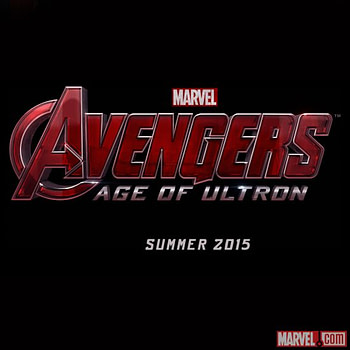 Brian Bendis write the recently-concluded Age Of Ultron, which shares its title with the second Avengers film. But that's about all. Brian was asked;
So Brian … How much of your AofU is this going to be?
As has already been revealed… not much. my story was based on the concept that Ultron had been a threat to us for many many years while Joss' story is the birth of Ultron as it relates to the Marvel cinematic universe.

Joss' has a fantastic take on the character. big surprise :-)
Age Of Ultron was originally to be called Ultron War. The name was changed for Free Comic Book Day 2012. It's tempting to think that's when Marvel Publishing found out about the name of the new movie and changed it to fit, for cross media marketing purposes. It will certainly be handy to have a collected hardcover Age Of Ultron on the bookshelves when the film comes out, even if the link is tangential.
As for that fantastic take on the character, any chance Trevor Slattery will be involved again?