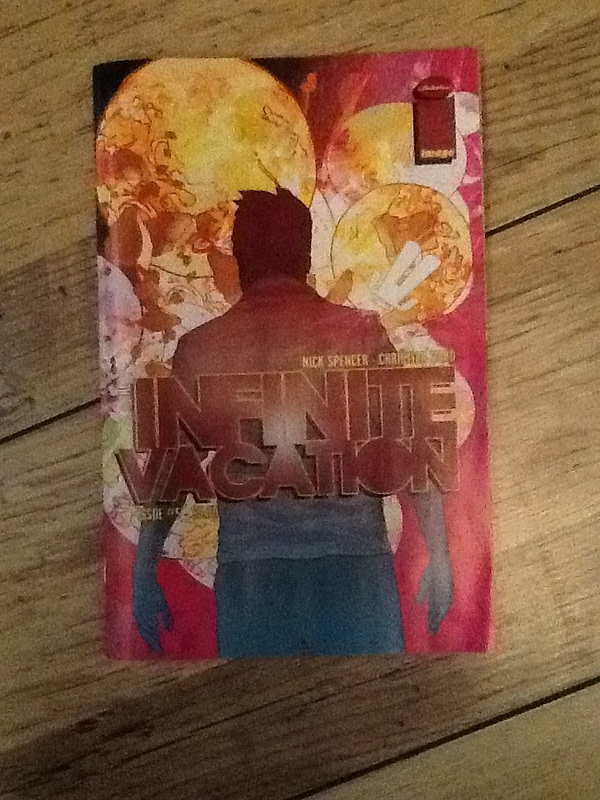 It's been a long time coming. But here is definite proof it exists. Infinite Vacation #5 by Nick Spencer and Christian Ward.
It's $5.99, the story is 64 pages long and that includes the four page foldout splashes and a couple of blank pages.
The last issue of this five issue series came out in March (though it was meant to come out a year before that). Just in case you need to go to your back issues for a refresh.
You know, the parallel dimension travel being treated like an App. That one.