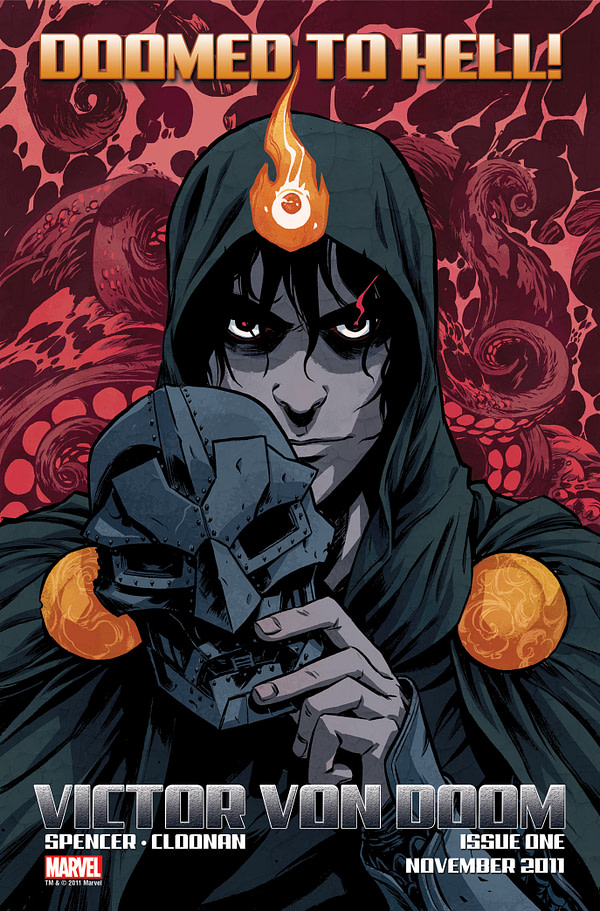 All those people asking why Becky Cloonan isn't doing a book for the DC Relaunch? This might be why.
Nick Spencer folks, the only person with a Marvel or DC exclusive deal, with an exception to write a company-owned book for the other. The only way he could achieve such a thing were if he actually were Victor Von Doom. Also, that's a rather young face under the mask now, and Spencer looks about twelve, so…
Victor Von Doom #1 of 4, shipping in November. Doom's first attempt, as a teenager, to rescue his mother from Hell. You know, by going there.