Bleeding Cool readers will have already seen the covers to Batwoman #1, Catwoman #1 and Batgirl #1. But here's the cover to the new Birds Of Prey #1 too, courtesy of the DC Source blog.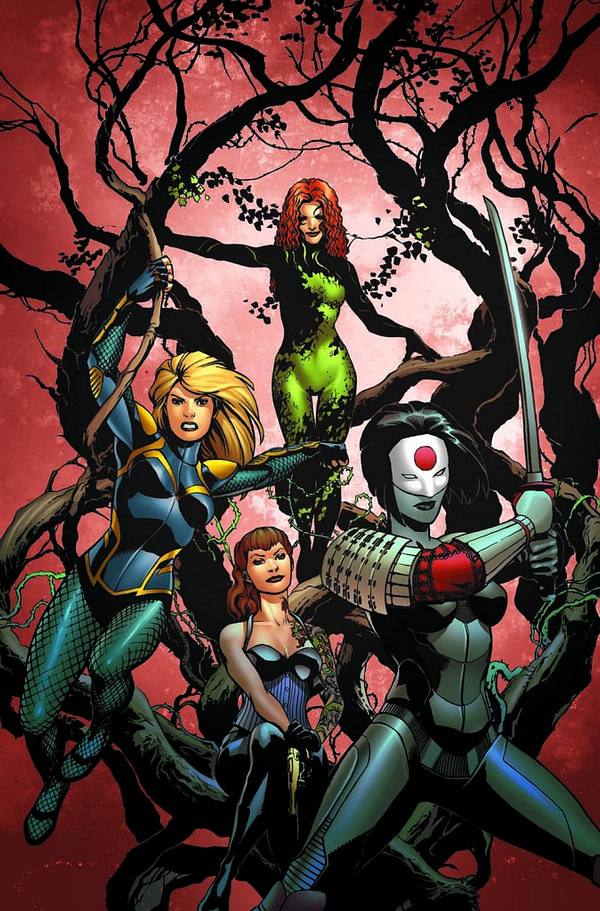 Creative teams are Batwoman: J.H. Williams III, Haden Blackman and Amy Reeder
Batgirl #1: Gail Simone, Ardian Syaf and Vicente Cifuentes.
Catwoman #1: Judd Winick and Guillem March.
Birds of Prey#1: Duane Swierczynski and Jesus Saiz. This may have been the Batman-book related credit we assigned to Duane over the weekend.
And, after seeing the Batgirl cover on Bleeding Cool earlier, Adam Hughes tweeted;
It seems DC has made the announcement: BATGIRL #1, with covers by me! bit.ly/jZGe5t

A leak. JESUS CHRIST. I thought it was the latest official ammouncement. If I lose my job over this… ShitshitSHIT.
It's okay, Adam, it's all official now…
Bryan Hitch: you have been Bleeding Fooled…