Thunder, thunder, thunder, thunder kittens! Wilykit and WilyKat are here to cause some trouble and reunite the Thundercats once again. It looks like iron Studios wants to relive some 80's glory as they prepare to release a new wave of Thundercats statues. These little ones are ready for your collection in great detail and it even features LED functions. This is a statue that can surely incise any original fan and get new ones involved. This statue is limited edition and WilyKat and WilyKit are based on original cartoon references. Each statue is hand painted by Iron Studios so you know you're getting some high quality collectible art. Any Thundercats fan should add this to there collection and be prepared for more statues to come out soon too.
The WilyKit and WilyKat Thundercats Statue from Iron Studios are priced at $149.99 and is set to release between September 30, 2020, and December 30, 2020. Pre-Orders are live and can be found located here. Be on the lookout for more news for more statue releases soon. Iron Studios like to releases these in waves so prepare for this week to have more Thundercats collectibles come out! So stay tuned here at Bleeding Cool and we will keep you updated with more statue releases.
Wilykit – "Wilykat, it's raining stones! Ow!"
Wilykat – "Stones, my whiskers. Those are boulders!"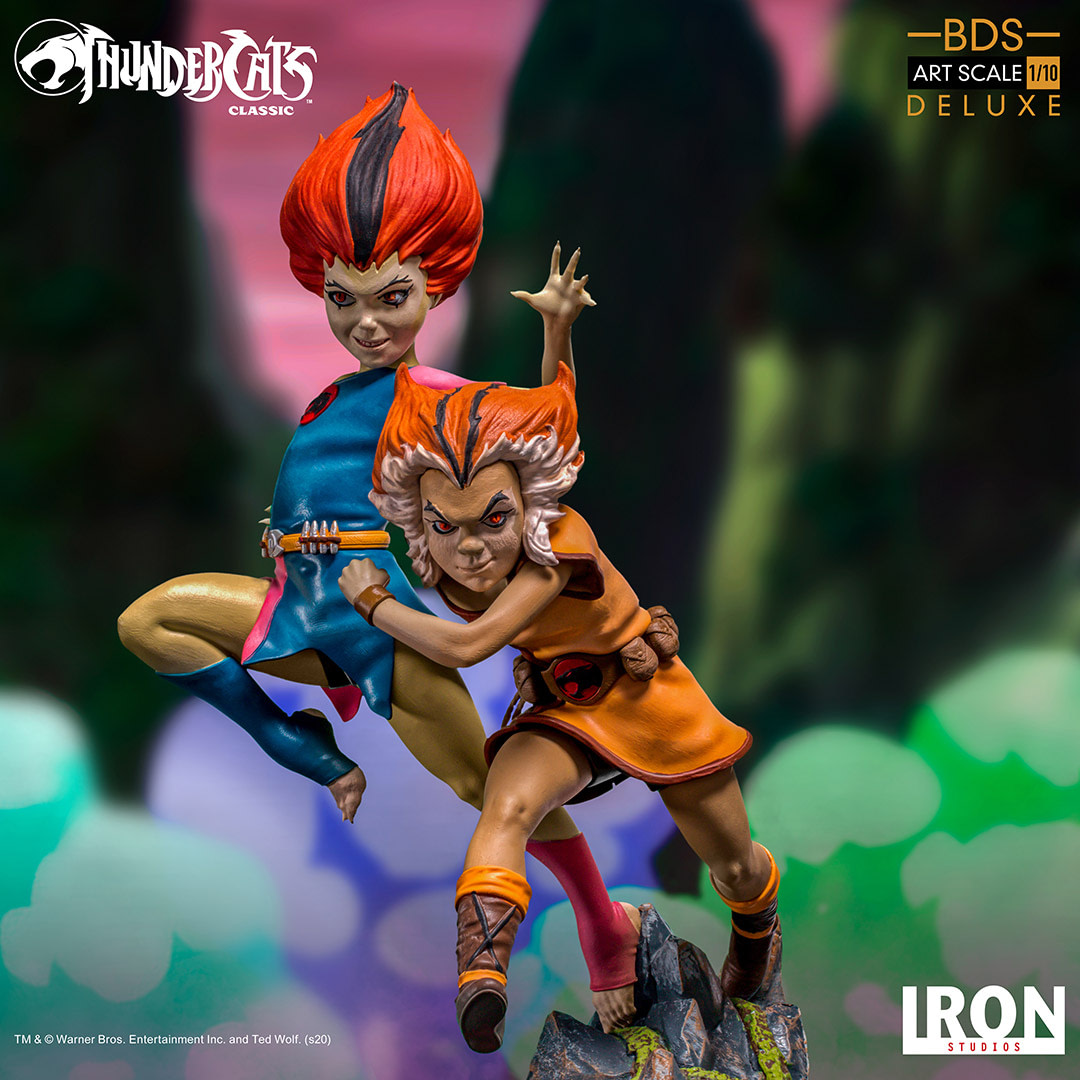 WilyKit & WilyKat BDS Art Scale 1/10 – Thundercats
DESCRIPTION
License: Thundercats
Scale: Art Scale 1/10
Features:
– Limited Edition Thundercats Statue
– Based on original cartoon references
– Made in Polystone
– Hand Painted
– Includes base
– Includes base with LED light-up
Product dimensions: 8.6 in (H) x 3.9 in (W) x 4.7 in (L)
Product Weight: 0.9 lbs
Release schedule: Third quarter of 2020
*This item will be shipped from our warehouse in Los Angeles – California