Livio Ramondelli just launched his first creator owned series, The Kill Lock, published by IDW last month.  In the first part of Bleeding Cool's interview with him we talked about the first issue and what is to come, in part two we'll be talking about how Livio got started and his past work.
Bleeding Cool: So give us the origin story of Livio Ramondelli as a comic book artist.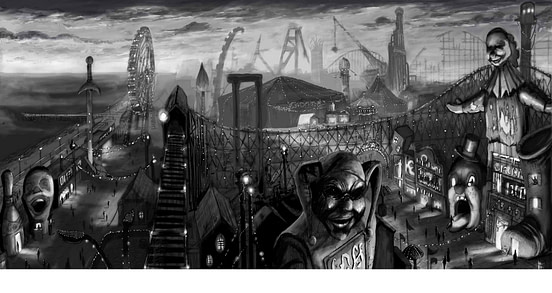 Livio Ramondelli: I grew up reading and loving comics, and I later attended the Academy of Art University in San Francisco. I was even luckier to get hired by a hero of mine, Jim Lee, at his studio Wildstorm as my first job after school. I did concept design work on DC Universe Online during that time, but that lead me to begin exhibiting in Comic Con Artist Alleys, which lead to IDW's Chris Ryall finding me on a convention floor. He liked my work, and encouraged me to submit my Transformers work to IDW. I've been very lucky and I'm very thankful.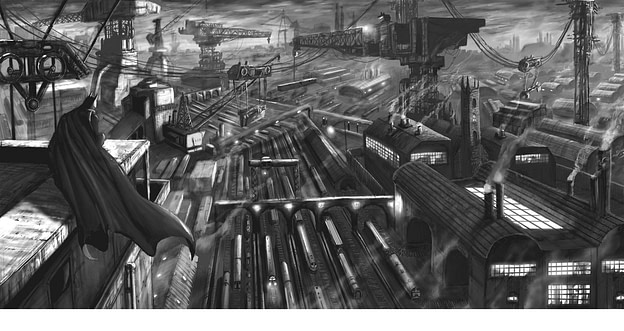 BC: Yes pretty sure most artists would consider getting hired by Jim Lee for your "first job" to be pretty lucky. So what was the first sequential story that you did?
LR: My first published comic work were the covers to Transformes: Best of Optimus Prime and Transformes: Best of Megatron trade paperbacks.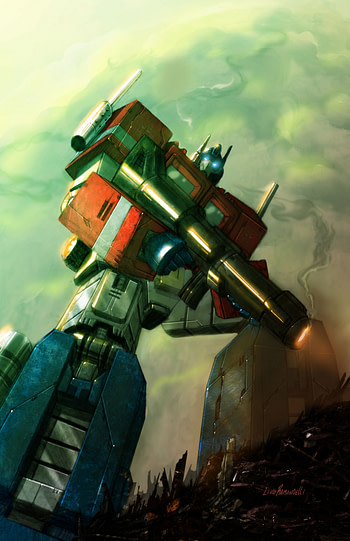 My first full interiors sequentially were for the Chaos storyline for IDW.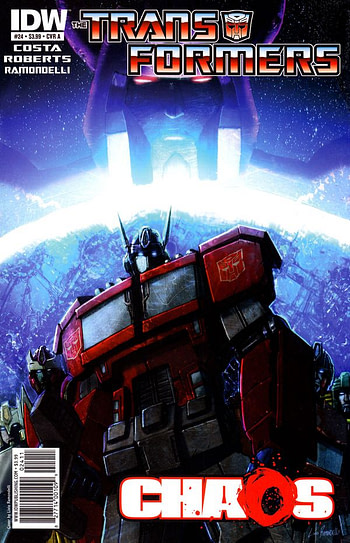 BC: Your issues of Transformers have always seemed really to have a "special" quality because you were not the regular artist, and the ones you did for one or two issues always seemed to be reserved for "special stories". You always ended up drawing character focus issues, important backstory focus, or character study issues.  Now was that the case, they only offered you "special stories"?  Or was it spread out more, like being worked into the schedule, or you getting used to a monthly output?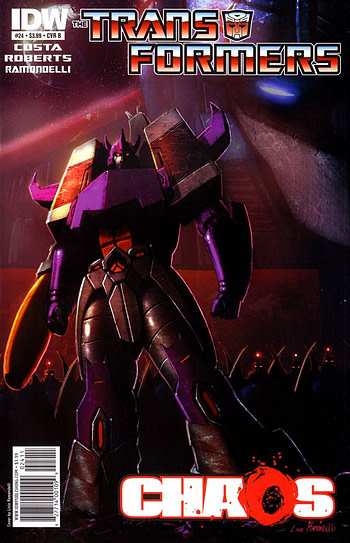 LR: My working on "special issues" was something we all really liked, but it wasn't necessarily the plan from the start. But once I did Autocracy with Flint Dille and Chris Metzen it just seemed like a natural fit for me to do more of the "flashback" stories. I really loved that, it felt cool to step in for those tales. I always wanted to work on, hopefully, satisfying and mostly self-contained tales amid the larger universe.
BC: Your latest work with Transformers: Galaxies definitely had that feel. Now with the IDW TF reboot, you and other staples from the last timeline, like Kei Zama or Andrew Griffith, didn't do any artwork, except variant covers to start. Was that an intentional?  To give that title a different feel before expanding?
LR: Yeah, that was intentional. It was important to show that this relaunch was a new separate continuity from what came before. We all essentially knew that we'd be coming back, but we were also all for supporting new creative teams at the same time.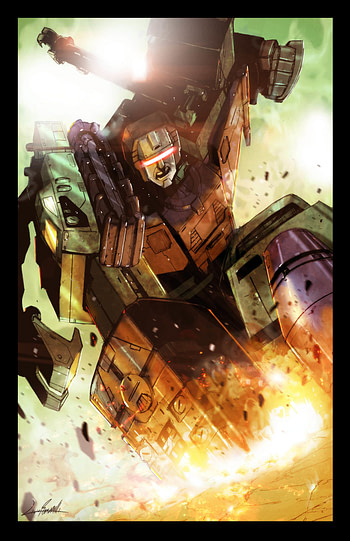 BC: Now you mentioned you had Transformers artwork before you got into drawing Transformers professionally.  Are you are a long term Transformers fan?
LR: I'm definitely a Generation 1 kid, the original animated series was such a huge part of my formative years. Later on I did get to track down some terrible quality recordings of the Japanese series, which I still loved. But for sure, I'm a longtime fan. I've gotten to watch Peter Cullen voice Optimus Prime live in a recording session and I would never in a million years have thought I'd get to experience that.
BC: That is a special experience.  So which G1 version is your favorite?  And do you have a favorite Transformer to draw? Or an odd favorite to draw (someone less known)?
LR: The first two G1 seasons and the animated movie are really my favorite era. Truthfully I didn't warm to a lot of the newer characters introduced in the movie and beyond. Aside from Galvatron and Unicron! My favorites to draw would have to be Optimus Prime and Soundwave. As for a lesser known favorite… Hmm….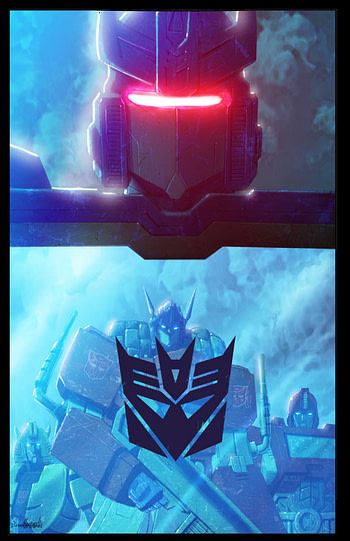 Ironically for me Transformers is the rare universe where the main characters really are my favorites. Now Star Wars, that's one I can point to where lesser known characters are my jam alongside the main ones.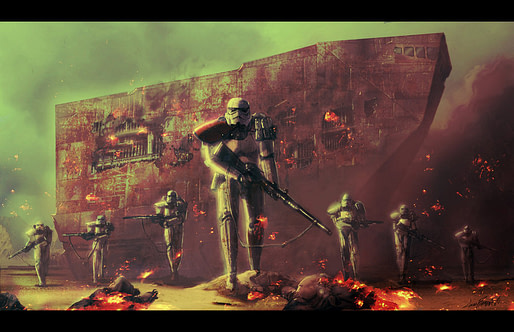 BC: That brings me to another question, what universe would you like to play in most other than TF?  Your sketches for Galactus and your Star Wars prints do suggest Marvel titles…
LR: I'm definitely a Marvel fan. Galactus has always been a favorite of mine.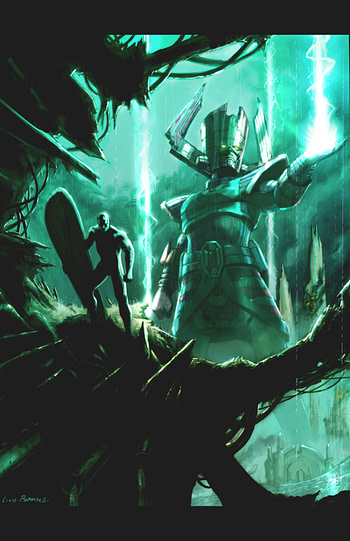 Along with the Celestials and the deep space cosmic stuff. I'd also love to do something with the Robocop Universe.
BC: Robocop is a good pull and would fit your gritty/realistic style well
Now what is your process? Do you draw everything on artboards? Or computer? Both? What supplies do you like to use the most?
LR: I still draw traditionally, pencil on Bristol board. I like the feel of it and the line quality. And then everything is scanned into the computer and colored in Photoshop. I love both digital and traditional, but still for me nothing beats pencil shading on real paper.
BC: Your sketch work really shows that. What is your speed as an artist?
LR: Generally a page a day, roughly, is how most comic artists work. But invariably there's always other stuff you're working on like beginning another page, commissions, other projects, etc. I think universally we'd all wish for more time on everything we work on.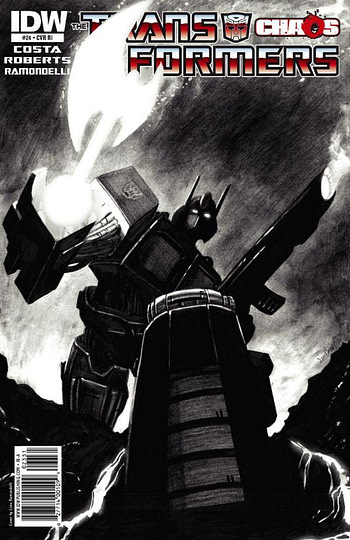 BC: (Laughs) Well we all know some artists who can't manage a page a day. Artists like Jim Lee who have so much else they are doing that makes sense, but some … just not something they can do, a page a day
Now your twitter feed show you travel to MANY different conventions all over the world, how has that come to pass?  A lot of invites? Love to travel?
LR: I do travel a lot; it's been one of the nice benefits of the worldwide increase in love for comics and other geeky things. So there are more Comic-Cons than ever before. Half of my life is drawing in a room alone, and the other half is touring some of the craziest and most exotic locations around. It's something I love, and I'm always thrilled to be invited to another con around the world.
BC: Let's talk about your first few issues of Transformers.  This was your first sequential work?
LR: Yep. I previously worked for Jim Lee at Wildstorm doing concept design work on DC Universe Online and other games but nothing sequential, just design work.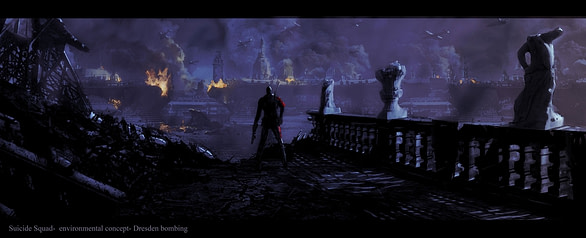 BC: Were they hard issues to do? And as some of your first artwork published is it "difficult" to look at?
LR: I think most any creator looks back at their work and cringes. Or even the flipside, finds things they enjoy about it that they forgot that they did. The great director Nicholas Meyer (of Star Trek II: Wrath of Khan fame) once said he thinks creators slip into a bit of a trance when they're making something, and so revisiting it later almost feels like the work of another person. And that's how I feel about it too.
BC: How did they get you onto the Transformers Autocracy trilogy?  It wasn't planned to be a trilogy was it?  Was it just a mini-series that did well spawning two sequels?
LR: Autocracy was an idea that Flint Dille and Christ Metzen had, and was intended to be a single series. But thankfully it did well and the three of us loved working together so we decided to do two more. When we started the sequel Monstrosity, we knew from the start we'd be doing a third one. As for me getting involved, I was asked by then editor Andy Schmidt if I'd like to work with Flint and Chris. That was one of the fastest "yes" answers I've ever given. They're both incredible dudes and they'd become fantastic friends.
BC: What has been your favorite issue or storyline you've drawn?
LR: The Autocracy trilogy is definitely a favorite; it meant so much to get to work with Flint from the original series. And to become good friends with Chris, who is one of the best collaborators anyone could ever have. I also loved the Dinobots arc I did with John Barber (from the one shots Transformers: Punishment, Transformers: Redemption, and Transformers: Salvation collected in the trade Transformers: Redemption of The Dinobots), and the most recent Constructicons story with Tyler Bleszinki in Transformers Galaxies has absolutely been a highlight for me too.
BC: Your artwork tends to be incredibly detailed, realistic, and often "gritty".  Did this style come natural? Or has your artwork changed into this style as you've worked?
LR: I'm not sure if it was a conscious decision or just evolved with my sensibilities over time. I definitely love the idea of aged and textured sci-fi worlds and so I try to convey that atmosphere with everything I do. And I think your style continues to evolve on its own, which is why so many artists go through different periods in their lives.
BC: Which artists are your main influences?
LR: Jim Lee, Alex Ross, Erik Larsen and Brian Bolland are huge favorites of mine. There isn't a direct correlation to how my style looks compared to theirs of course, but I definitely learned so much from them. Ryan Church and Erik Tiemens are also absolutely influences especially for my digital painting. Ridley Scott is absolutely an influence for atmosphere and world building.
BC: Do you have more Transformers work planned right now?
LR: I just finished the first four issues of Transformers: Galaxies, and so my focus is really on The Kill Lock and a few other projects at the moment. There's been talk of at least one other Transformers project, but we'll see how the schedule goes!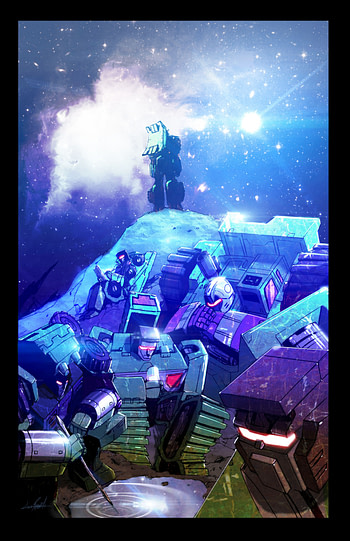 BC: Well thank you again for your time Livio!
The Kill Lock #1 is in stores now, #2 is due out January 22nd, and Transformers: Galaxies #1, #2, and #3 are also in stores, with a hardcover collecting Transformers: Galaxies #1 – #6 and more is due out in June 2020.