Every month the comic book companies send out folded promotional posters to the comic book retailer / Diamond accounts. Each week different posters show up for the comic book stores to put up and promote upcoming titles.  Most customers are familiar with the stores putting up new posters to show off upcoming titles, but which ones are out now for this month? Starting with DC, they send out their promotional posters on a week to week basis usually on the week a title comes out or a week before and they come folded 8 ways. Their promotional posters are not made for sale later though they produce more of them then Marvel does to distribute.  The past two weeks two posters were sent out to retailers from DC: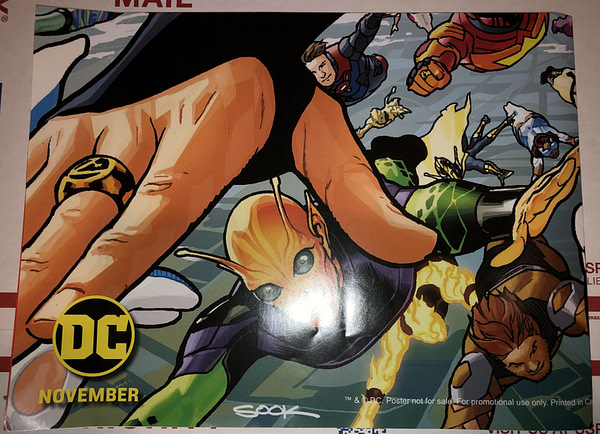 First, a Legion of Super-Heroes #1 poster to promote Brian Michael Bendis and Ryan Sook's start on the title, Volume 8 of the Legion of Super-Heroes.  The poster is a larger version of the main cover for issue #1, but with a different catchphrase and the missing UPC on the poster leaves Ryan Sook's art uncut.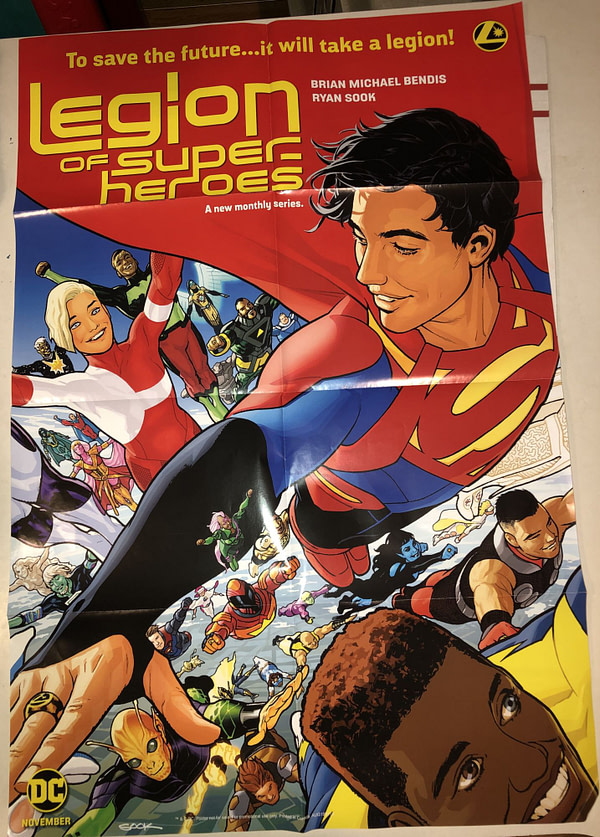 The other DC promotional poster is for Far Sector #1 and is an elongated version of the main cover by Jamal Campbell, but with blurbs and more information on the series.  The poster measures 11 X 34. For a now sold out debut, it's a great poster.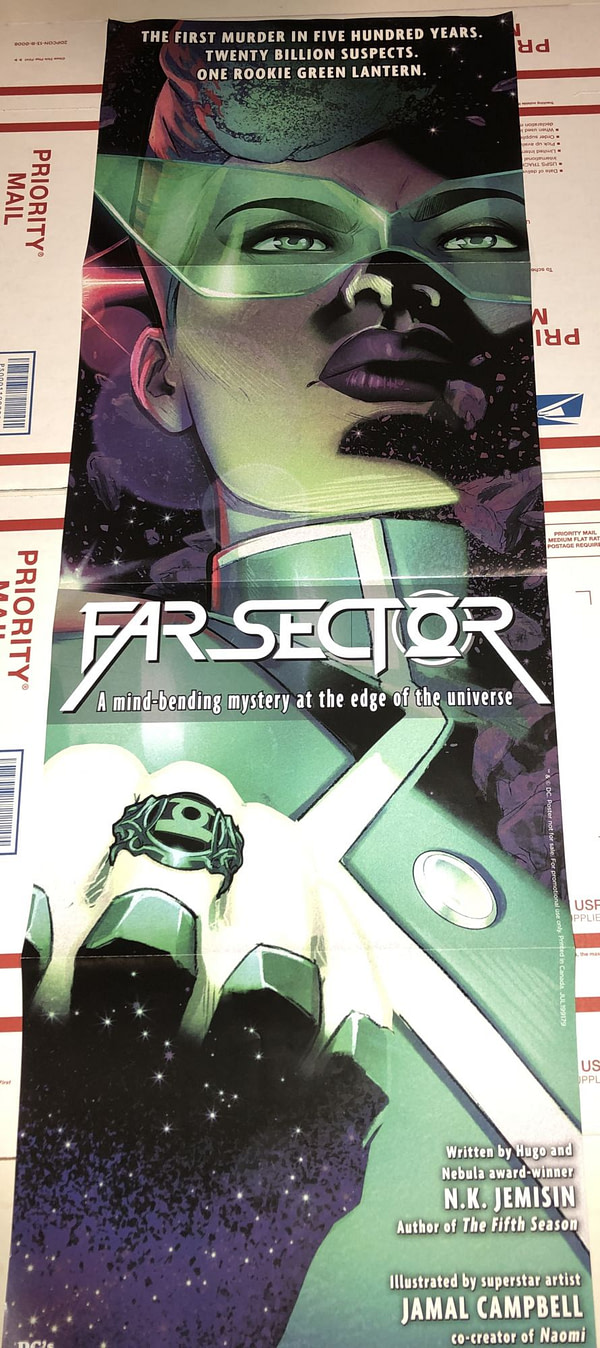 Also this month two posters were sent out from DC for the Hill House comics.  One for The Low, Low Woods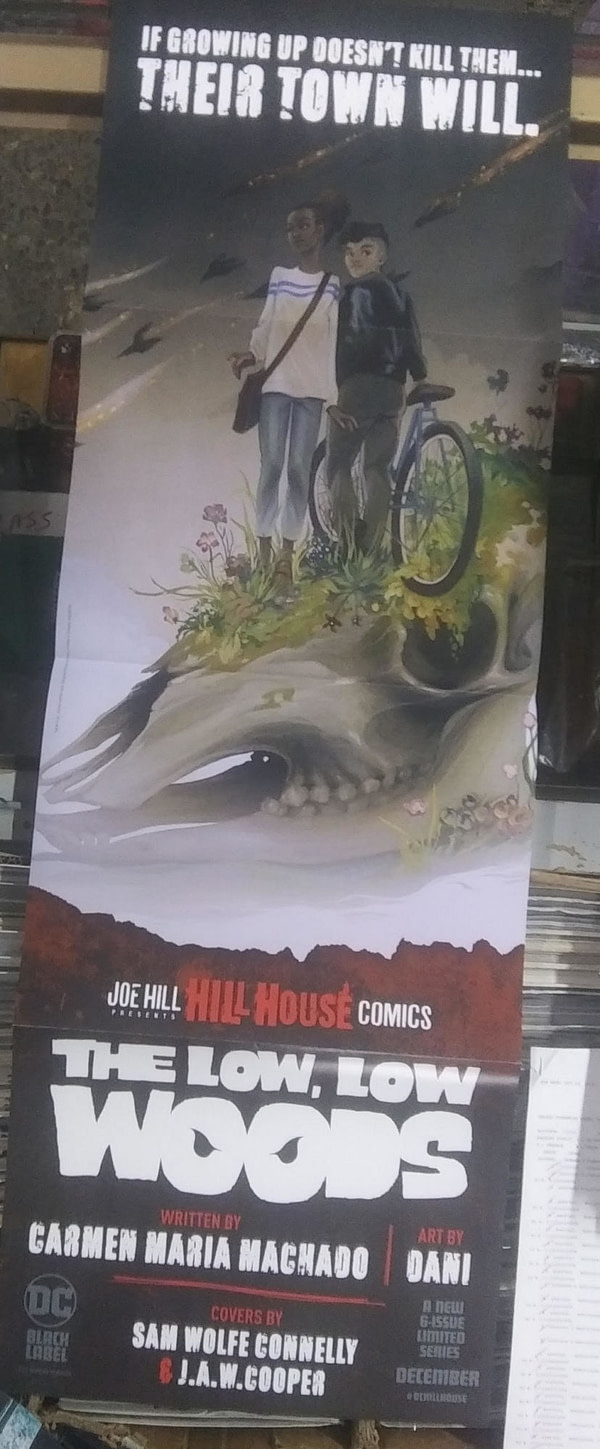 And one for Dollhouse.

Marvel posters for this month were six posters that always show up folded 16 ways, so more compact then the DC ones. However, Marvel puts up almost all their posters for sale and the for sale versions come rolled. All six posters from this month are now for sale, so check with your Local Comic Book Shop to see if they got one you wanted or use the Diamond code and ask to order one. The first Marvel poster is the main cover art for the Amazing Spider-Man #33 by Patrick Gleason.  The buyable version of this poster is the same size, just sold rolled instead of folded. Diamond code SEP191025 if you want to try to order it still (listed under 2099 poster).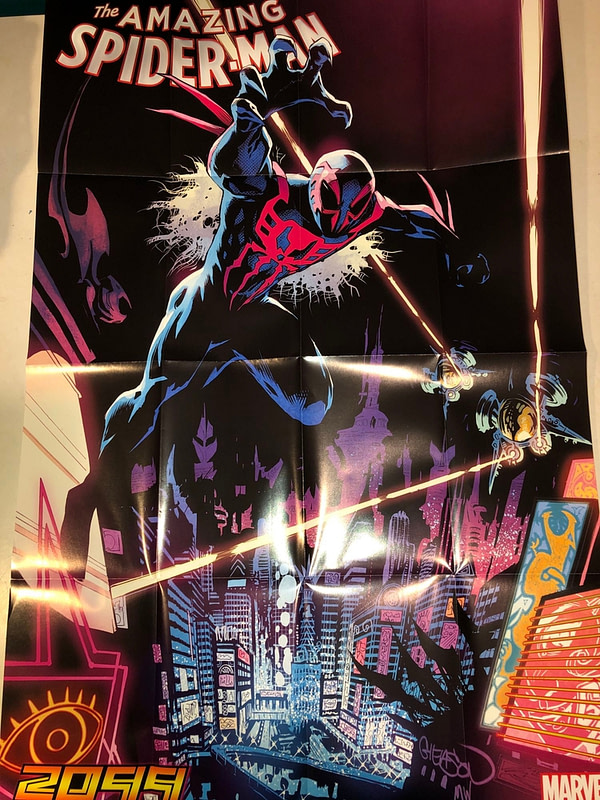 Next is the main cover art for Deadpool #1 by Chris Bachalo. SEP191022 is the Diamond Code.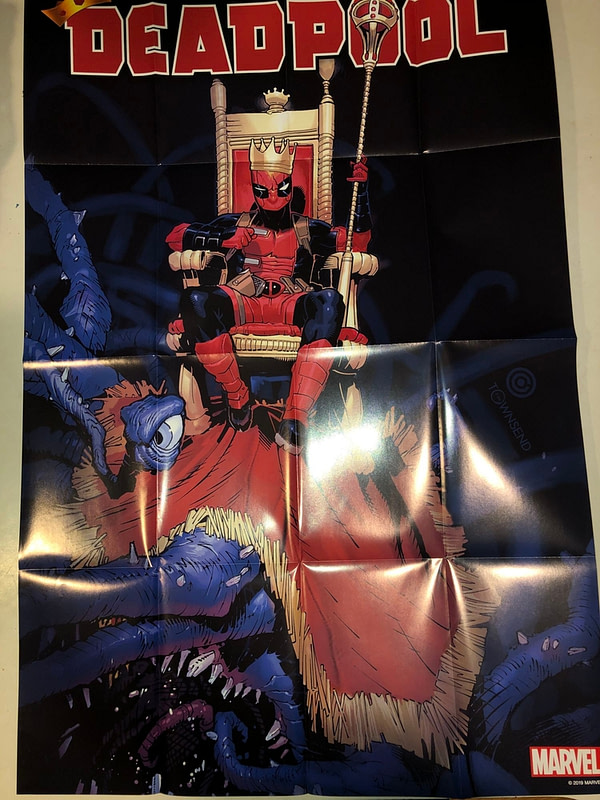 The third poster is the main cover for the new Morbius the Living Vampire #1 by Ryan Brown. SEP191026 is the Diamond Code.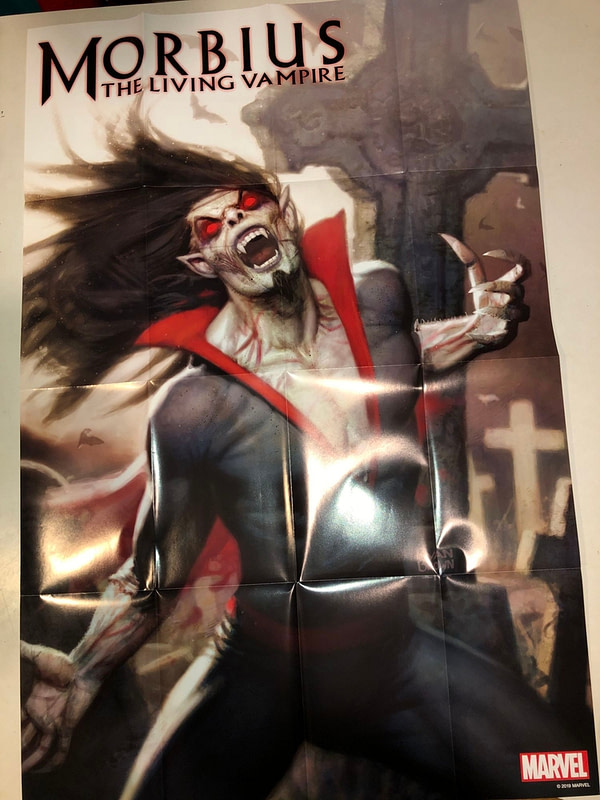 Fourth is cover art for the main cover of Scream: Curse of Carnage #1 by Jim Cheung.  SEP191023 is the Diamond Code. The remaining two posters are for the Dawn of X relaunch starting with New Mutants #1 main cover by Rod Reis, SEP191021 Diamond Code.
And X-Force #1 main cover art by Dustin Weaver, SEP191024 Diamond Code.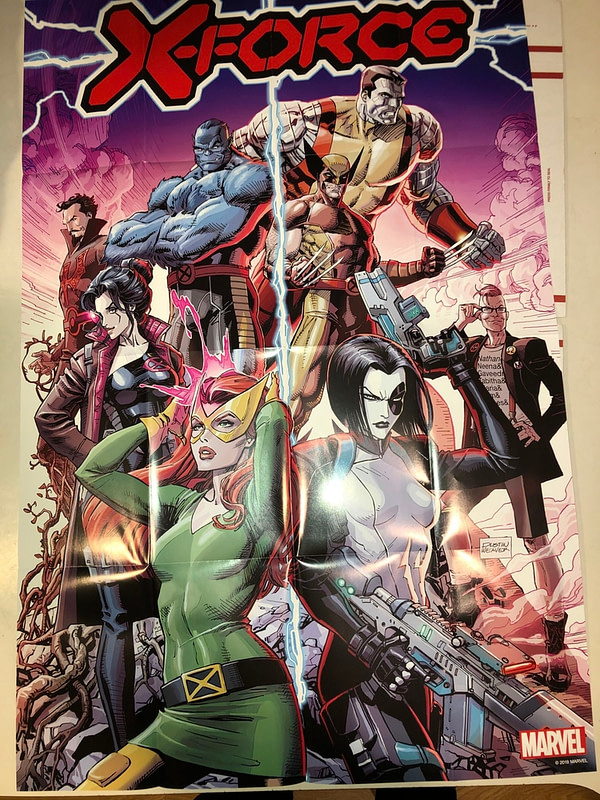 Sadly no Fallen Angels #1 poster to complete the Dawn of X set… And finally an odd poster out as Oni sends out a Stumptown graphic novel poster with Matt Southworth art.  Already on back order at Diamond so if you want one of this poster, better talk to your local retailer.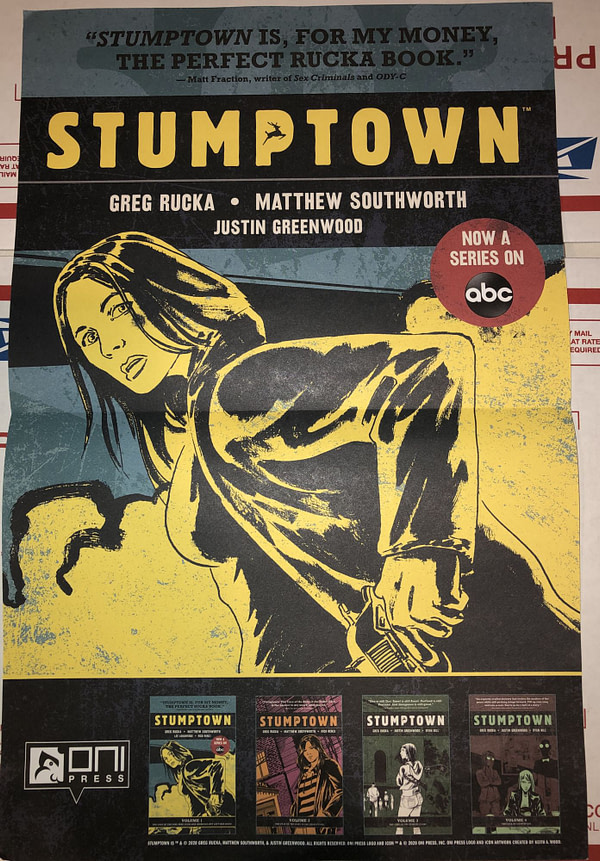 So is any of this artwork worth having up on your wall at home?