It's a very villainous episode as Supergirl delves into the long, complicated backstory of Andrea Rojas (Julie Gonzalo) and the secret organization Leviathan in "Confidence Women." Of course, the eponymous Confidence Women are Andrea and Lena Luthor (Katie McGrath) and this is their episode. It's an episode of Supergirl where Supergirl plays only a minor role, and where we get cameos from important people from our antagonists' pasts.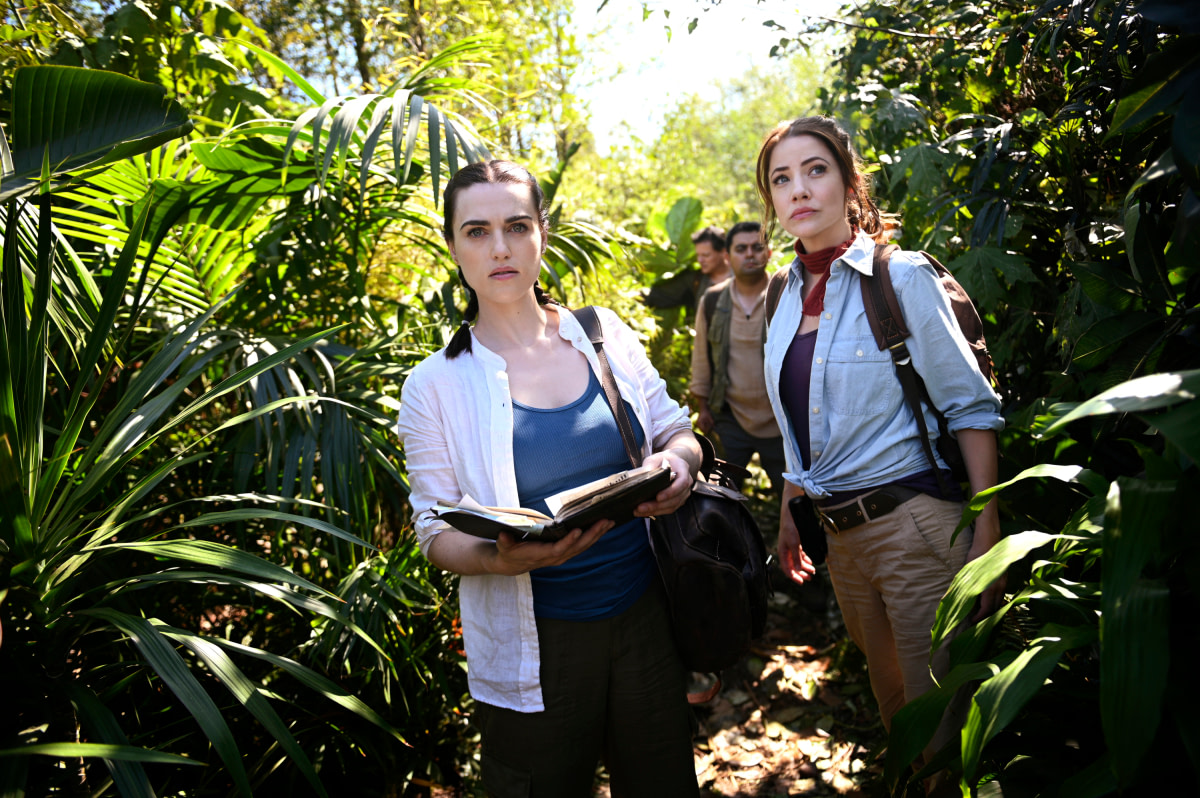 Andrea and Lena met in boarding school, drank together, planned together, and, on the verge of major decisions for both of them, went on an archaeological expedition to find a mythical medallion. Lena had heard bedtime stories about its power which allowed its user to protect her village from darkness, and Andrea did a thesis on a village that repeatedly escaped destruction from a nearby volcano. And off they go into the Costa Rican jungle, where they do indeed stumble on something.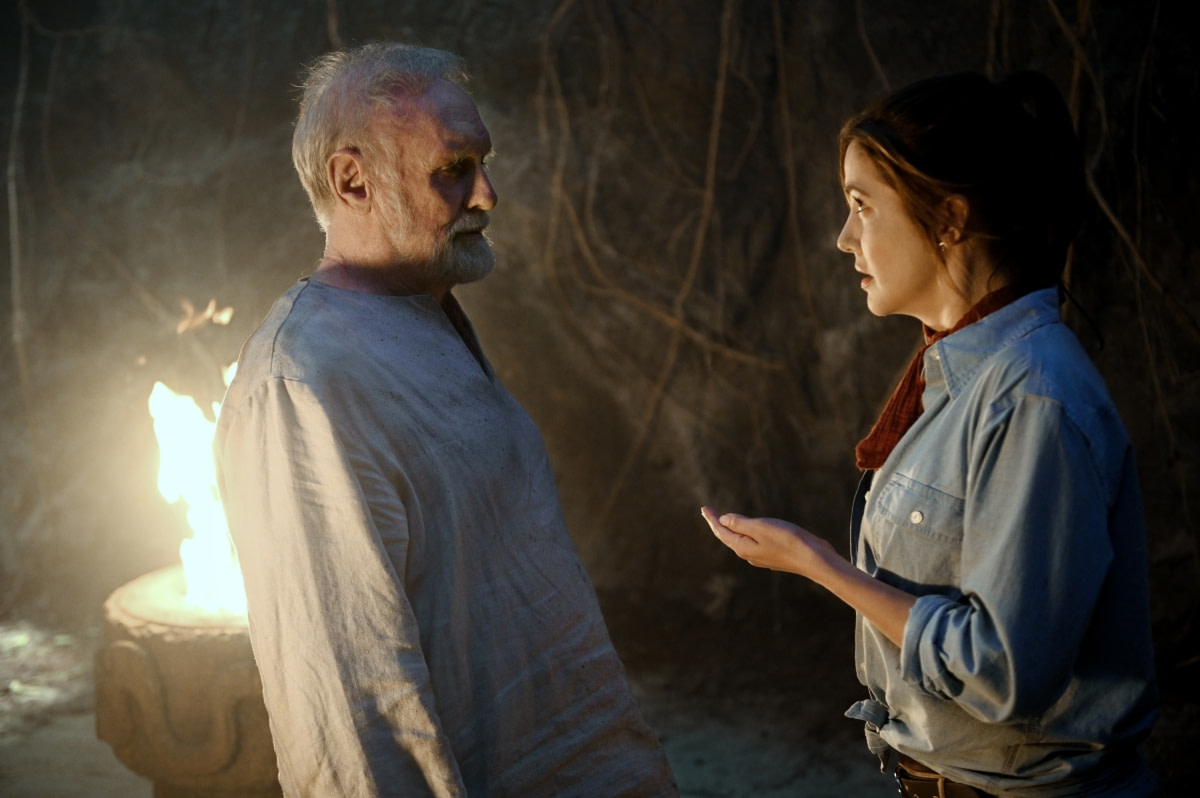 Unfortunately, Andrea finds the medallion first, and, confronted by a mysterious old man in the cave who teaches her to use it in exchange for pledging herself to Leviathan, decides to hide it from her best friend. Lena is heartbroken, but is even more upset when she sees Andrea wearing the medallion later.  The two former best friends now find themselves on different paths, with Andrea very much falling in love with Russell Rogers (Nick Sagar) and Lena going about the events of her life of the past few years as we've seen them. However, we also get cameos from Lex (Jon Cryer— yay!) and Jack Spheer (Rahul Kohli) which make the episode an even more heartbreaking walk down memory lane.
By the time we get back to the present and we understand what Leviathan is, what Andrea's powers are, we almost start to feel bad for her. And for Lena. But at the same time, no– they both made bad, compromising decisions that put themselves, their desires, their fears above others. And they reaped the consequences.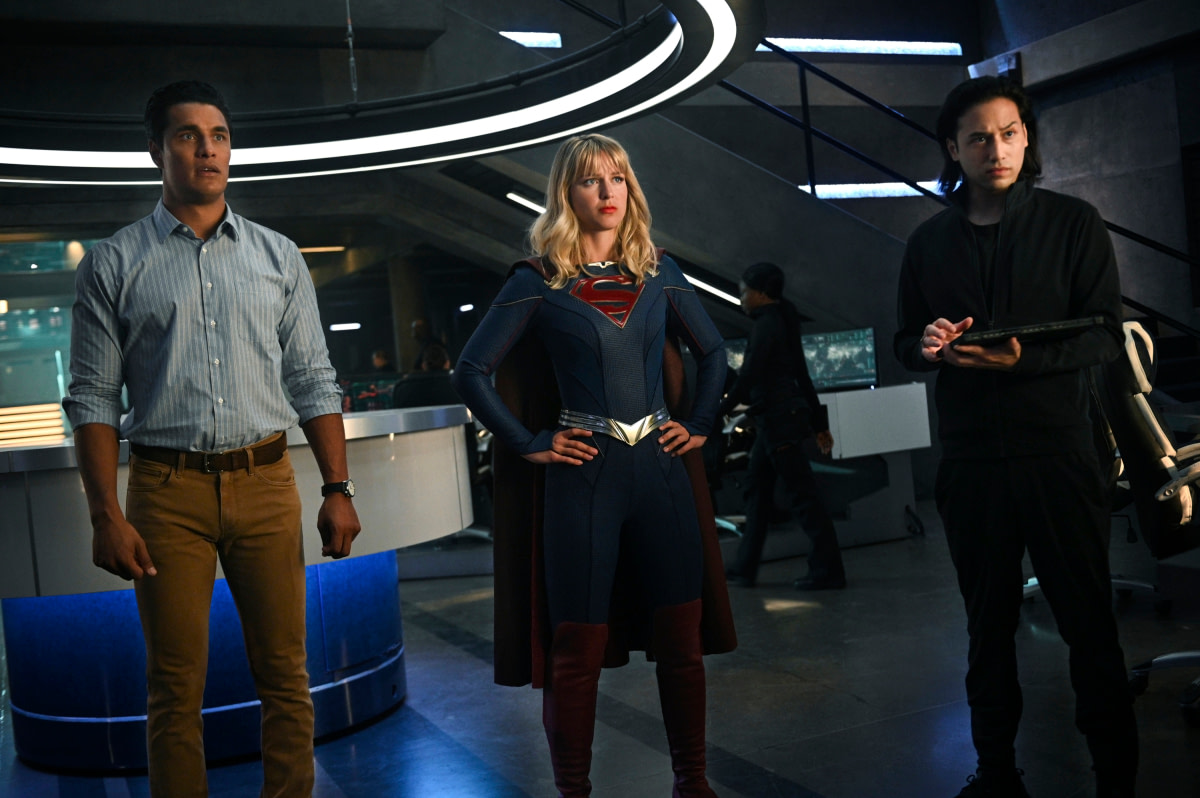 There is a nice little fight scene at the end at the DEO and Andrea tries to rescue Russell, but most of the episode is a lot of talking. Not that there's anything super wrong with that. It's a great opportunity for McGrath and Gonzalo to stretch their acting chops, and they take to the challenge quite well. McGrath continues to provide the best, most layered and nuanced performance of anyone this season. Isn't it fun to be the villain?
While this isn't quite as effective as last year's "Man of Steel" reviewing the origin and turning of Ben Lockwood to become Agent Liberty or even Manchester Black's backstory, but "Confidence Women" is effective at its characterization and sets other plotlines in motion. Not the least of these is that now both Supergirl and Lena know about Leviathan and are going to start doing everything in their power to track them down.
It looks like we get at least one skirmish like this as Supergirl tangles with the same "Old Man" from the cave in next week's "Tremors." And then we're only one episode away from Crisis!