The JJ Abrams/Henry Abrams/Sara Pichelli Spider-Man mini-series has started to slip a bit.
Issue 2 came out in October and #3 was meant to hit stores earlier this week. Instead, it has been delayed six weeks until the 18th of December.
As a result, Spider-Man #4 has also been delayed from December a full two months until the 19th of February. Spider-Man #5 is still solicited for January, though that will no doubt change soon, or risk messing with the laws of causality.
Not the only late Spider-Man title though, Friendly Neighborhood Spider-Man has been delayed from November to December the 11th as well.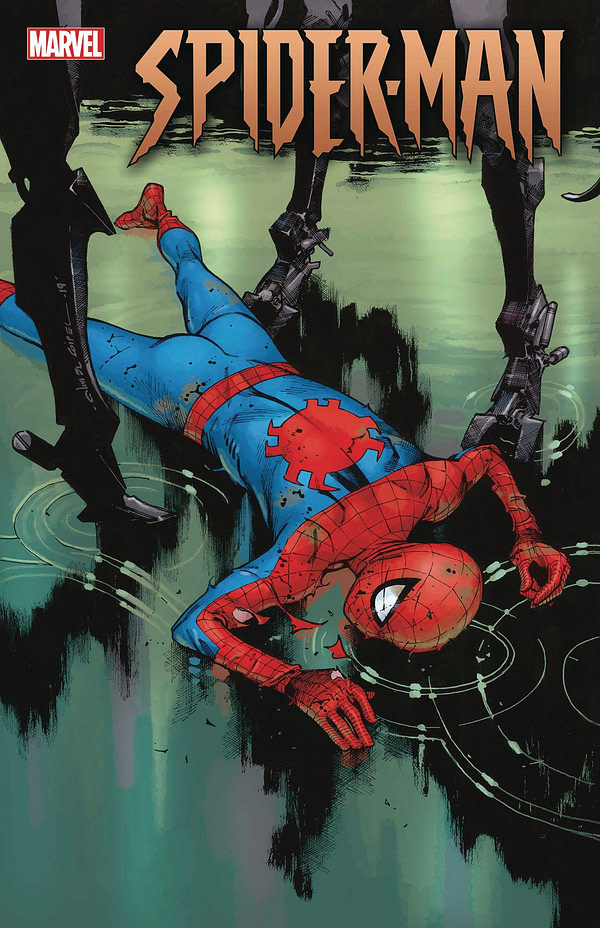 SPIDER-MAN #3 (OF 5)
(W) J. J. Abrams, Henry Abrams (A) Sara Pichelli (CA) Olivier Coipel
• J.J. Abrams' (Star Wars, Star Trek, Alias) comic debut continues, co-written by his son Henry with art by superstar Sara Pichelli (SPIDER-MAN, GUARDIANS OF THE GALAXY).
•  The most anticipated comic of 2019 takes a turn you won't believe.
•  If you think you know what's going to happen to Peter and Mary Jane next, you're wrong.
Rated T In Shops: Dec 18, 2019 Final Orders Due: Nov 18, 2019 SRP: $3.99

SPIDER-MAN #4 (OF 5)
(W) J. J. Abrams, Henry Abrams (A) Sara Pichelli (CA) Olivier Coipel
• Now that issue #1 is out, can we finally talk about this?
•  Ben Parker, the son of Peter and Mary Jane, has had a lot thrown at him the last few weeks.
•  Normal high school stuff: met the love of his life, stood up to a bully, found out his dad was Spider-Man and that he has powers, too, and the super-villain that changed everything is out to get him… Yep, normal high school stuff.
•  However, in ways that we can't really explain here, this issue turns all THAT onto its head.
Rated T In Shops: Feb 19, 2020 Final Orders Due: Jan 27, 2020 SRP: $3.99

SPIDER-MAN #5 (OF 5)
(W) J. J. Abrams, Henry Abrams (A) Sara Pichelli (CA) Olivier Coipel
• Ben Parker and his dad are cornered and surely beaten.
•  Their allies that they thought could help them weren't enough.
•  The son of Mary Jane and Spider-Man has an unwinnable fight on his hands… have his absentee dad and dead mother taught him enough to know what Spider-Man does in these situations?
Rated T In Shops: Jan 29, 2020 SRP: $3.99