Todd McFarlane has been making a lot of fuss over Spawn #300 and #301 and the records it sets. But Erik Larsen has his own anniversary coming up – and that's of a comic book he has written and drawn every issue of (including going back to redo the issue that Jim Lee drew) whereas Todd McFarlane is considering it a big thing to be drawing five pages of #301…
Savage Dragon #246 is out this Wednesday. But Erik Larsen posts the cover to a 100-page Savage Dragon #250, which should be out in February or March.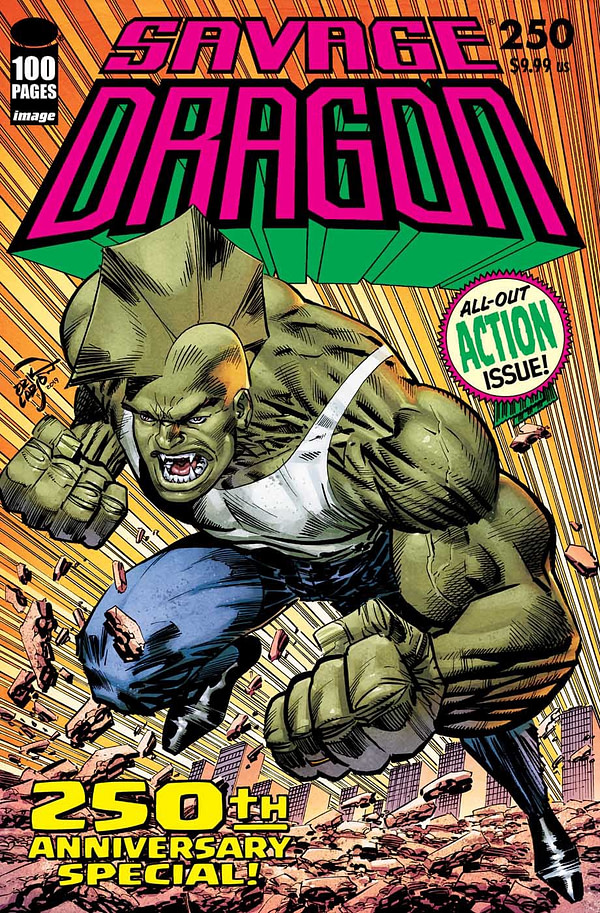 With a few other observations and replies.
If the world record is publishing consecutive issues of a creator-owned comic book – – Todd has that and it's unlikely I'll ever be able to touch it. If the record is consecutive issues written, penciled and inked by one creator– – I am way ahead of Todd.

— Erik Larsen (@ErikJLarsen) October 17, 2019
Gold Digger by Fred Perry is on #267, it had two volumes and jumped to legacy numbering at one point to streak ahead. Knights of the Dinner Table by Jolly R. Blackburn is around there as well, it's a collection of strips largely featuring recycled art with different gags.

— Erik Larsen (@ErikJLarsen) October 18, 2019