DC Comics has revealed the solicitations and covers for January's Batman #86 and Batman #87, the first two issues in the post-Tom-King era after City of Bane concludes in Batman #85 and King is banished to his Batman and Catwoman title. James Tynion IV will be the new writer with art by Tony S. Daniel and Danny Miki, at least for now. Sure, that may seem like the vanilla ice cream of Batman creative team choices, but remember, 5G is coming and everything is going to change forever (until the next reboot).
DC gave the solicits as an EX-X-XCLUSIVE to sexy Dora the Explorer advocacy website THR, and were kind enough to publish them a day early on their own website. Deathstroke and the Riddler will feature in the opening storyline, it seems.
Check them out below.
Batman No. 86
Written by James Tynion IV
Art by Tony S. Daniel and Danny Miki
Cover by Tony S. Daniel
It's a new day in Gotham City, but not the same old Batman. With Bane vanquished and one of his longtime allies gone, Batman has to start picking up the pieces and stepping up his game. Batman has a new plan for Gotham City, but he's not the only one. Deathstroke has returned as well, under a mysterious new contract that could change everything.
Beginning a whole new chapter in the life of the Dark Knight, the epic art team of Tony S. Daniel and Danny Miki are joined by new series writer James Tynion IV!
On sale Jan. 8, 2020
$3.99 US | 32 pages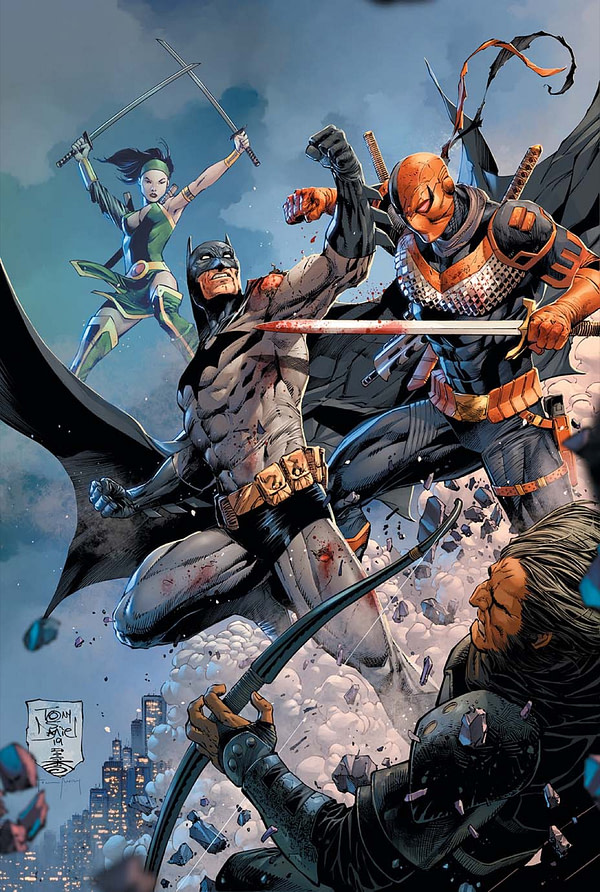 Batman No. 87
Written by James Tynion IV
Art by Tony S. Daniel and Danny Miki
Cover by Tony S. Daniel
The Riddler has been lying low since his humiliating defeat as part of Bane's army — but as costumed assassins start to make their way into Gotham City, Edward Nygma may have the answers he's been looking for. Or at least, the answer to why Deathstroke is trying to kill him! Is it possible that Batman's tussle with Slade Wilson was all just a ruse to get the killer closer to his true target?
On sale 01.22.20
$3.99 US | 32 pages