Tencent Games and PUBG Corp. have released the full version 0.13.5 of PUBG Mobile this week, including the Royal Pass for Season 8. Along with some upgrades to the game, a new Royale Pass, and a third-person perspective mode, and updates to Team Deathmatch Mode, you also get a new weapon in the  PP-19 submachine gun. You can read more about the update below as it's now live for free on the App Store and Google Play.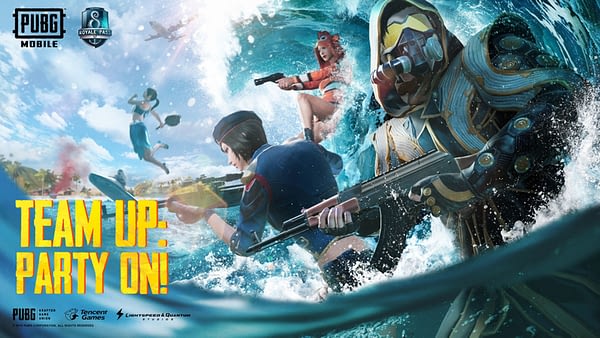 PP-19 Submachine Gun – The latest addition to PUBG Mobile's deadly arsenal of weapons arrives just in time for Royale Pass Season 8. Players can now experience the awesome force of the fully automatic 53-round magazine loaded with 9mm ammunition;

Third Person Perspective (TPP) Mode – Just one month after the blockbuster success of PUBG Mobile's Team Deathmatch Mode, players can now experience the rapid-fire action in Third Person Perspective;

Royale Pass Season 8 – This summer, PUBG Mobile sails out to sea for an unprecedented nautical season, packed with unlockable and equippable lost treasures of the ocean;

Additional System Upgrades – Today players can experience redesigned season interfaces made to be more intuitive, along with updates and improvements to the Subscriber BP Shop, Title Effects, Crate Names and more.