The latest season of Archer, Archer 1999, has been an uneven, although occassionaly chuckle-worthy mess since it launched a few weeks back. The pacing is all over the place, the humor misses more often than it hits, and the cast really, really feels like it's phoning it in.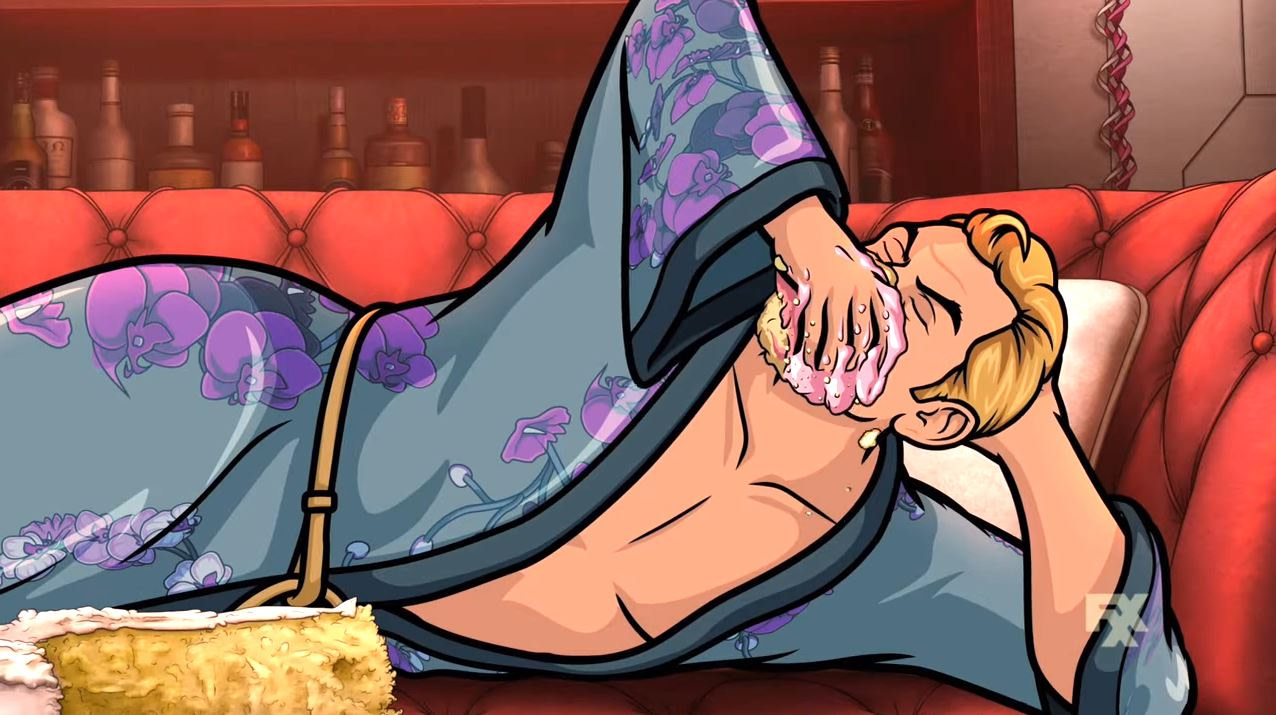 That's not to say that Archer: 1999 has been a complete waste of time- oddly enough, the sci-fi setting lends itself handsomely to the animation style, and I could see the production team branching out into something a little less insipid in the future.
Sadly, after three episodes, I'm more inclined to call Archer more done than not. The last episode, "The Leftovers", found the crew drifting in space, out of food, and forced to eat the eggs of a strange space possum that altered the crew's mental chemistry. For the first time this season, the jokes landed more than they floundered, and the story was more entertaining than brain-dead.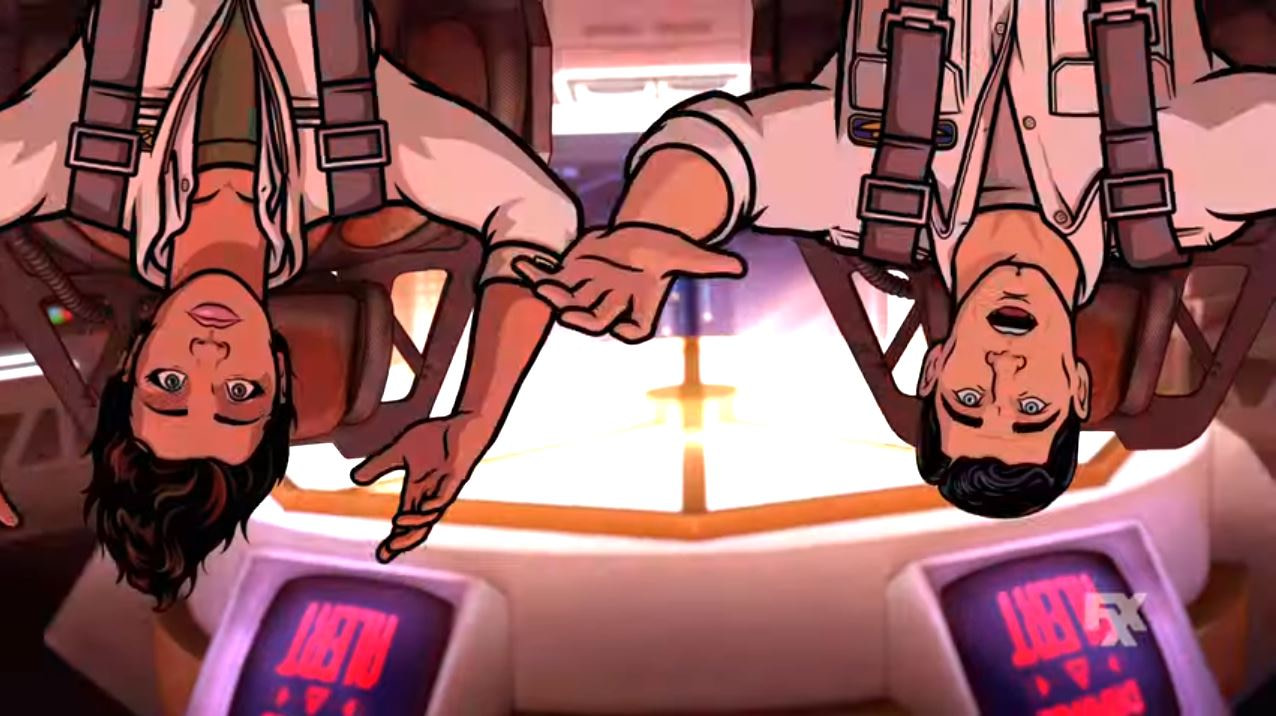 But it still wasn't as funny as Archer was in its heyday. Part of the problem seems to be the setting: Archer was meant to be a spy parody, and since the creators of the show decided to start switching up the setting each season, it's been growing increasingly stale, almost like the spy genre was the only type of atmosphere the show could breath in.
Now, we're subjected to weekly antics of Sterling Archer (H. Jon Benjamin), space idiot, and his motley crew of space salvagers. The character dynamics that worked so well in the past just fall apart here. Archer, without the spy setting, is just an annoying, entitled idiot. He always has been, but here it's glaringly un-funny.
Pam (Amber Nash) is so wildly wasted, which is a shame. Her character has always been something of a wild card, and here, she's played as a moronic sub-hulk. It's kind of sad.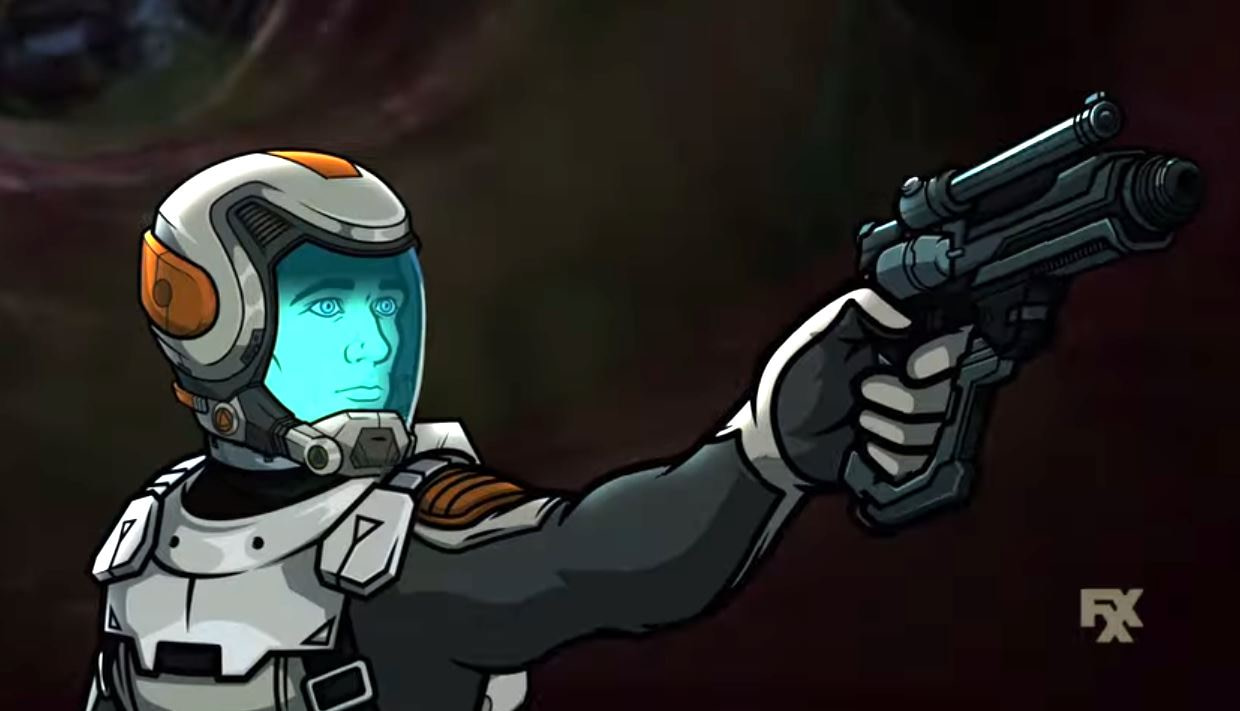 The rest of the cast works out just fine- Lucky Yates will always make me laugh with his Kreiger, and having the character an Alien type of android leads to some funny bits. Cheryl/Carol (Judy Greer) is having a lot of fun bits this year, and seems more optimistic about a horrible death than ever. Finally, Ray (Adam Reed) has been killing it throughout the season, and I think it might be because of how little he is being used. He shows up, rambles something about cake, and saunters away in his kimono.
This week we're getting "Dinner with the Zarglorp". Ray, at least, appears to be getting more cake. Hopefully, the rest of this episode of Archer will bring more to the table, too.