Once upon a time in 1938, DC Comics published a comic book called Action Comics starring a certain character created by Jerry Siegel and Joe Shuster called Superman. And he appeared holding this rather damaged car aloft.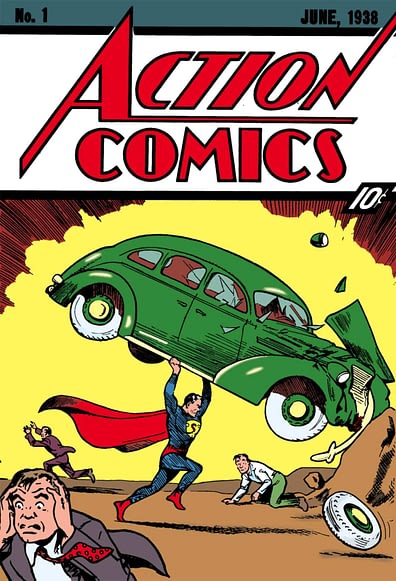 And in Action Comics #1000, eighty years later, it was revisited by Geoff Johns, Richard Donner and Oliver Coipel in 'The Car'.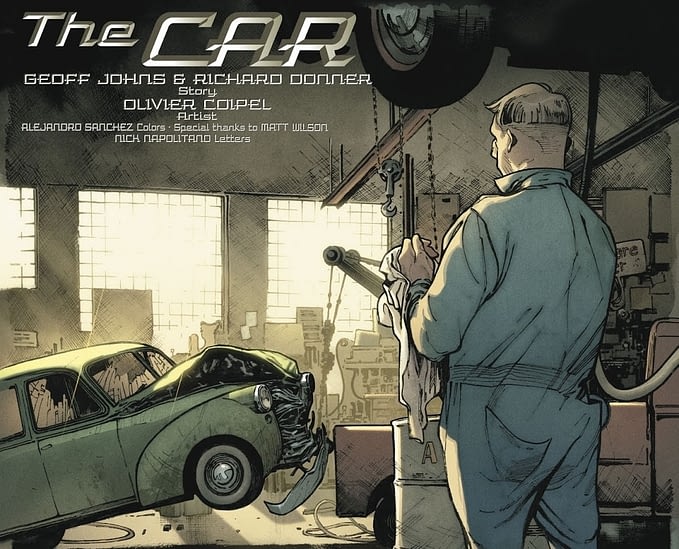 In which we got to see why Superman was smashing that car up.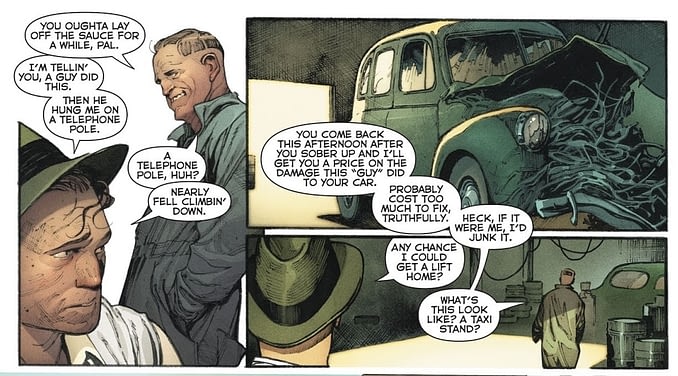 And how it got mended.
But now Brian Bendis was writing Action Comics. And at the end of Action Comics #1007, was in the possession of Metropolis' number one ganglord, Ms Leone.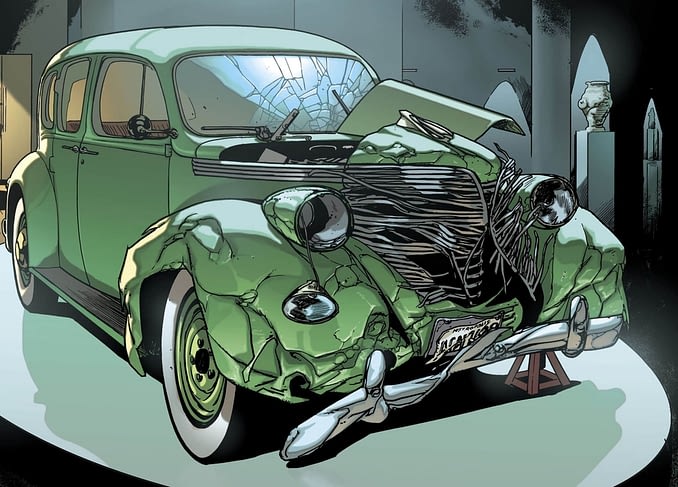 That original car. Still smashed up.
In today's Doomsday Clock #10, the unauthorised sequel to Watchmen by Geoff Johns and Gary Frank, we are introduced to a new definition of the DC Universe – namely, the Metaverse. Constantly being reshaped and shaping all other realities around it, with Superman at the core. And visiting 1938, we see the car again.
However, as the metaverse shifts, the car is gone, as Superman is rewritten.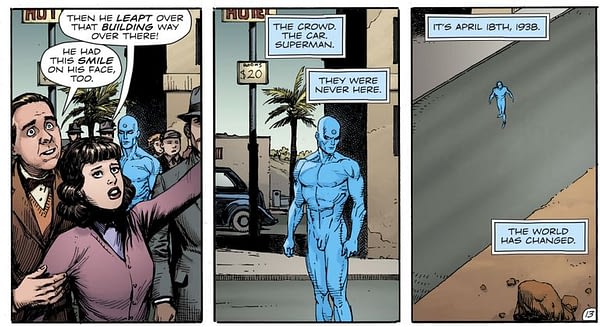 While over in Superman: Leviathan Rising – it is still in play.
If that car did exist then didn't exist as time was rewritten – how did Ms Leone get hold of it?
DOOMSDAY CLOCK #10 (OF 12)
(W) Geoff Johns (A/CA) Gary Frank
This stunning issue of the critically acclaimed hit maxiseries reveals the secrets behind Dr. Manhattan and his connection to the DC Universe.In Shops: May 29, 2019
SRP: $4.99

SUPERMAN LEVIATHAN RISING SPECIAL #1
(W) Brian Michael Bendis, Matt Fraction, Greg Rucka, Marc Andreyko (A) Steve Lieber, Mike Perkins (A/CA) Yanick Paquette
An all-star roster of writers and artists highlight the new threat of Leviathan, but also tees up new ongoing series for Jimmy Olsen by writer Matt Fraction and artist Steve Lieber, and Lois Lane by writer Greg Rucka and artist Mike Perkins, coming in June! As Leviathan enacts a plan to take down Superman, it's up to Lois, Jimmy and the heroes of the DC Universe to rescue the Man of Steel.In Shops: May 29, 2019
SRP: $9.99