Comic book store owners and employees, comic book publishers, creators, distributors, an a variety of service providers and activist groups are descending upon Las Vegas for the Diamond Retailer Summit. And as they fly up, in and out, comic book publishers are setting up promotional deals for retailers to accompany whatever else they will be talking about.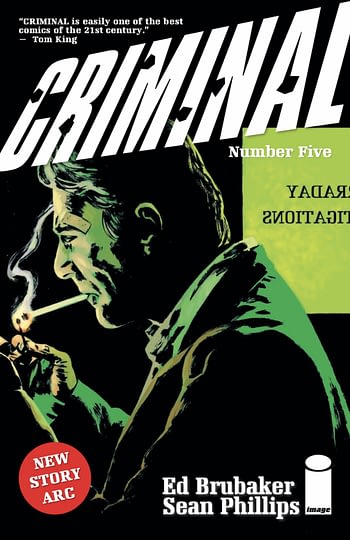 Bleeding Cool scooped the news on retailers getting Jonathan Hickman-related packets of seeds yesterday, as well as Marvel's Omnibus and rare variant sales, as well as DC Comics' returnability promotions for Superman: Year One and Event Leviathan. And we looked today at some Archie Comics and Dynamite Entertainment offers and changes of business practices as well.
But there is more to come.
Such as with hype increasing for the June 5th release of The Walking Dead #192, retailers are getting a buy four, get fifth free on available back issues of the series.
Image Comics are also giving discounts to retailers for their Eisner Awards nominated comic book collections, and will spend much of the weekend reminding retailers that they swept the board of the "Best New Series" category for nominations this year, never before acheived/
And, just as Marvel Comics has begun to intorduce limited overshipping, so Criminal #5, the comic by Ed Brubaker, Seean and Jake Phillips will have a 50% overship to, as Image put it, 'support the growth of the popular series and allow for fan discoverability' with the beginning of a new arc, beginning on June 5th…
Hear more on this – and a lot more besides no doubt, during the Diamond Retail Summit in Las Vegas…
Enjoyed this article? Share it!