In a shocking move Wednesday, digital comics purveyor ComiXology surprise-released a hitherto-unannounced new digital comic book series called Stone Star by writer Jim Zub and artist Max Dunbar, available EX-X-XCLUSIVELY on ComiXology and the various digital comics platforms of its parent company, Amazon. The series is about a gladiatorial arena on an asteroid, starring a teenage thief named Dail, and claims to combine the genres of sci-fi, cyber-punk, and sports entertainment. The first issue can be purchased on ComiXology or Amazon today.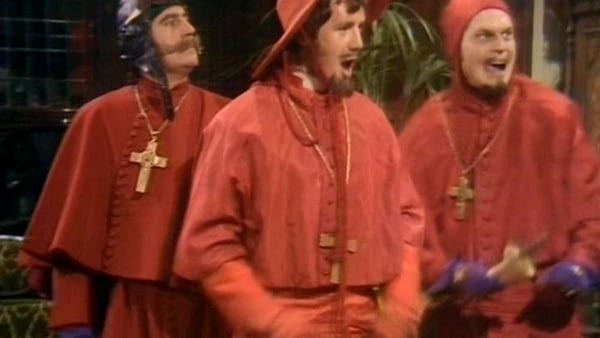 Here's what the series is about, from the press release:
Stone Star is a mobile asteroid where entertainment abounds, and competition and celebrity are intertwined. Gladiators fight to find their fortune, but there are other secrets lurking beneath the surface as a new season begins. Evoking the very best of science fiction, cyberpunk, and modern-day sports entertainment, Stone Star follows the story of Dail, a teenage thief who is pulled into the arena and has to decide where his loyalties lie. Zub and Dunbar have created a fast-paced adventure full of stunning sights, intense action, and colorful characters.
With Zub himself adding:
Stone Star is a wild mix of everything that ignited my imagination growing up – strange creatures with a fantasy flare, weird worlds, and unexpected danger. Max is channeling that excitement and unleashing it on every page with a level of kinetic action and detail that readers have never seen from him before.
While ComiXology's Chip Mosher bragged about fooling everyone by not telling anyone they were going to release a comic and then releasing one anyway.
"It's exciting to surprise fans with a new series no one knew was coming. We love Stone Star – Zub and Dunbar have really delivered the goods and we know that new and existing comic fans will enjoy the heck out of this rollicking sci-fi adventure. And with digital distribution we can surprise and delight readers everywhere with new content they didn't know was coming. It's a blast!
ComiXology also announced that the creative team will be at WonderCon, appearing on not one, not two, but three separate panels and promoting the book:
Friday, March 29, 2019—2:00p.m. – 3:00p.m., Room: 211

ComiXology Originals What's Next Stone Star Spotlight

The biggest news in comics is comiXology's exclusive digital content program – comiXology Originals. Now you can join comiXology's Head of Content, Chip Mosher, writer Jim Zub and artist Max Dunbar to get the scoop on an all-new, recently announced, comiXology Originals series, Stone Star—available now—direct from the creators making it! They'll wow the crowd with stories on the process of bringing creator-owned comics to life and what it's like pushing the envelope with digital comics, and beyond.

Saturday, 3/30/19, 12:30p.m. – 1:30p.m., Room: 208

Breaking in & Staying in Comics
Like with any creative field, Comics is a tough business to break into, and possibly tougher to stay in – but fear not! Our panel of comics veterans from across the creative & administrative spectrum of comics are here to help! Join our panel of comics superstars including Jim Zub (Avengers, Dungeons & Dragons), Max Dunbar (Champions, Teen Titans), Chip Mosher (comiXology Head of Content), Ivan Salazar (comiXology PR & Events) & surprise special guests as they teach you the tricks of the trade to break in & stay in comics, possibly for LIFE. Welcome to Comics, hope you survive the experience.

Sunday, March 31, 2019–2:00p.m. – 3:00p.m., Room: 209

Comics 101: Making Sense of the World of Comics

Just getting into comics but not sure where to start? We can help! Hear from some of the industry's best & brightest including Jim Zub (Avengers, Dungeons & Dragons), Max Dunbar (Champions, Teen Titans), Mark Sable (The Dark, Graveyard of Empires), Biserka Stringer Horne (Comics Editor & Facilitator), Ivan Salazar (comiXology PR & Events) & more special guests as they impart their vast comic knowledge by personally recommending series just right for you! Join the eternal comics fans at comiXology along with a riveting panel of comics superstars as they become your guides through the awesome world of comics!
You can find Stone Star here.
Enjoyed this article? Share it!