Into the Badlands continues to build towards its finale on AMC, with "Raven's Feather, Phoenix Blood" bringing us one step closer towards the ultimate fate of Sunny (Daniel Wu) and the Badlands.
"Raven's Feather, Phoenix Blood" intertwines several plot lines, with Nix (Ella-Rae Smith) and M.K. (Aramis Knight) trying to track the greviously wounded Sunny, and Bajie (Nick Frost) trying to get baby Henry to a safe place.
Pilgrim (Babou Ceesay) is struggling to maintain his temper now that he has the Gift, and Ceesay does some marvelous work in this episode, barely holding on to the sliver of control he has over his new powers.
The main part of the episode, though, is a prolonged "inner conflict" story, with the Widow (Emily Beecham) forced to confront what her life would have been like if she had never lost control of the Gift.
This darker version of Minerva is clad all in red, and her battle sequences are simply stunning. The reds are all deeply saturated in these "dream" sequences, and the costuming is so amazingly lush, to boot. Beecham looks absolutely lethal in her "Scorpion" persona, and her fight scenes are intense and beautiful.
Let's get to the spoilers!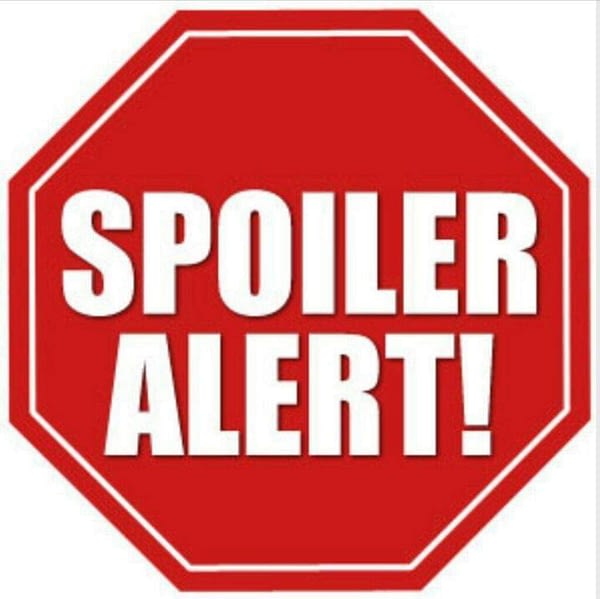 The whole reason behind the Master (Chipo Chung) showing Minverva this "vision" of herself was a lesson in who she is with and without the Gift, and it's wonderfully shown. Minerva rose to power as the Widow without special powers, and rising up as she did imbued a sense of justice and compassion that she would not have had if she had just taken power with the Gift. It's a great contrast, and Beecham's handling of Minerva's struggle with power was fantastic.
The battle between the Raven and Scorpion aspects of Minerva's personality was amazing, and I still don't know how anyone can do martial arts in heels like those. Still, however they handled the fight, it was stunning to watch.
The costuming on Into the Badlands may be some of the best I have seen in the Post Apocalyptic genre. There is so much color and texture at play in the costuming, with even "throw away" characters decked out in amazing duds. Nix and Minerva, in particular, have some amazingly cool costumes.
Oh, and Nix can activate her Gift at will now, which is bad news for Pilgrim now that she's seeing through his bluster. She can also throw a mannequin arm straight through someone, which may be the best mannequin limb killing I've seen yet!
On Monday, April 1st, AMC will be airing  "The Boar and the Butterfly", here's a taste:

From AMC Studios, Into the Badlands was created by executive producers, showrunners and writers Alfred Gough and Miles Millar (Smallville) and is executive produced by Oscar(R)-nominated producers Stacey Sher (Django Unchained) and Michael Shamberg (Contagion), along with David Dobkin (The Judge), Stephen Fung (Tai Chi Zero), Michael Taylor (TURN: Washington's Spies) and Wu.