Do you like Cup Noodles? Do you like Jump Force? Do you like Japan? Would you like to combine all three into a contest? Nissin has! Starting today and running all the way until June 30th, Nissin has teamed up with Bandai Namco to present the "Jump to Japan Sweepstakes" where you have a chance to win prizes like copies of Jump Force all the way to a trip to Japan. All you have to do is submit a photo of your purchase receipt to this website for a chance to win.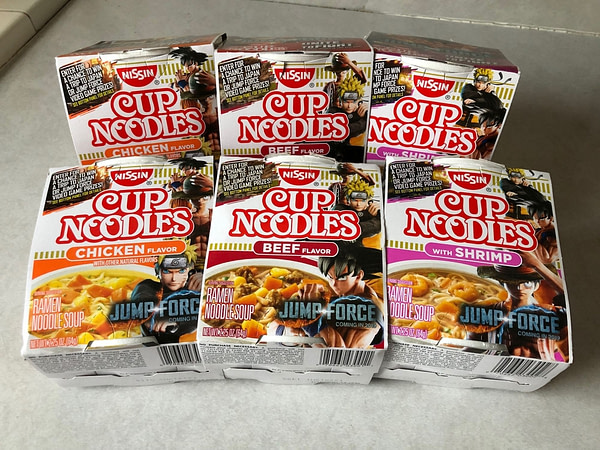 The winners will be randomly selected on July 12th, and the Japan trip will be for two to visit Tokyo and the Cup Noodles Museum, along with we're guessing some time to check out the city and take in the country. It's a pretty cool prize and it's nice to see the game get some love on a major brand (as we were sent these samples to check out ourselves). Good luck to those of you who enter!
Enjoyed this article? Share it!