When Marvel Studios announced Captain Marvel was FINALLY joining the Marvel Cinematic Universe and bringing more of the space-race Kree with her, it seemed likely that perhaps James Gunn (writer, director of Guardians of the Galaxy 1-2) would be involved with some story elements, considering he first introduced the blue-skinned people in his GotG film with Ronan the Accuser played by Lee Pace.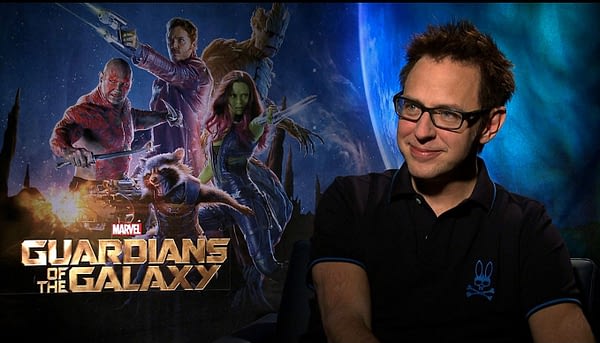 It made sense, and it still kind of makes sense, especially with how much cross-title cooperation there has been with writers, directors, composers etc. with the grand team-ups of the MCU.
That said, Captain Marvel Executive Producer  Jonathan Schwartz commented on Gunn's possible involvement/influence on the Carol Danvers film, and it isn't as much as we thought it'd be. Schwartz commented to ComicBook.com during a set visit (back before Gunn had been fired by Disney):
"I think he's read the script, we talked to him about it a little bit. It takes place before a lot of what he's doing happens, so I'm sure the Skrulls will be a fun toy to play with at some point. But I think we've really been able to do our own thing. But we love when James gives input for sure."
The quote also confirms the timeline of where Captain Marvel fits (again); that it happens pre-GotG.
The most powerful hero in the MCU will hit theaters on March 8th, 2019, International Women's Day.