What better way to show the potential of self-driving cars than utilizing the Batman franchise?
Warner Bros. and Intel joined forces revealing the future of entertainment with its self-driving cars at the Consumer Electronics Show in Las Vegas.
Intel and Warner Brothers Bring Us One Step Closer to Driving the Batmobile>>>https://t.co/QrS3MzkIt4 #Batman pic.twitter.com/QUylGs7tUa

— The Batman Universe (@BatmanUniverse) November 29, 2017
In the simulation, riders are blazing through the streets of Gotham City in a 2019 BMW X5 retrofitted with a large-screen TV, projectors, a 270 degree view, mobile devices, sensory and haptic feedback, immersive audio and lights to create a one-of-a-kind experience, according to Intel.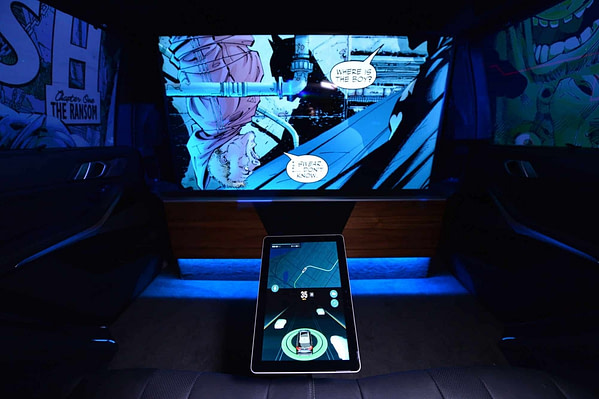 Alfred Pennyworth, Bruce Wayne/Batman's faithful butler, serves as your guide as riders explore five chapters sharing the high octane thrills fit for "The Caped Crusader." As you explore the streets, Alfred will tell you about the features of the vehicle highlighting its security. To demo the vehicle's versatility, the video includes a fight between Batman and Killer Croc notifying passengers of route changes like modern GPS technology.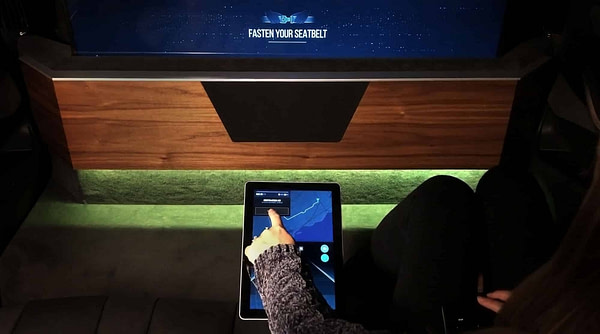 While Intel isn't the first company to conceive an autonomous self-driving car, safety remains a primary concern for mainstream acceptance. Sensors monitor any physical activity outside of the car.
In what Intel hopes the self-driving car evolves to become more mainstream, Marcie Miller from the company's automotive strategic marketing department, spoke about how the experience of not having to manage the vehicle on the road will provide new opportunities for the rider.
"The emergence of autonomous vehicles portends a major shift in how people use their time. The concept car shows how cars will become a new kind of 'space.'" – Marcie Miller.
Intel predicts the cars will free up more than 250 million hours of commuting time and open a new market projected at $200 million for in-vehicle applications and content. One such application is how passengers can locate movie theaters nearby and purchase tickets prior to arrival or watch movies. Warner Bros. showed a trailer for Aquaman adopted for the 270 degree screen.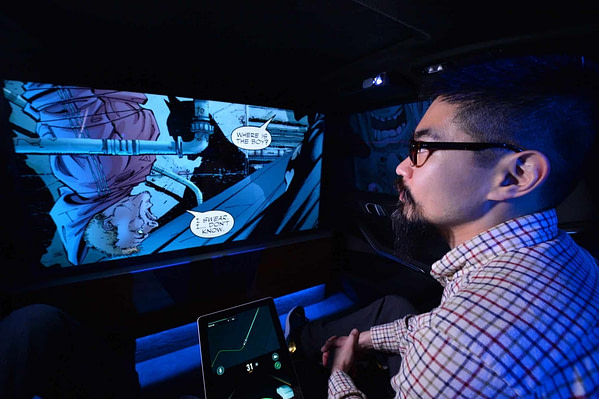 If the self-driving cars prove successful, it wouldn't bode well for taxis and ride-sharing services, like Uber and Lyft.
The car will be stored on the Warner Bros. Studio lot after CES as both companies look to engage feedback from riders.